Image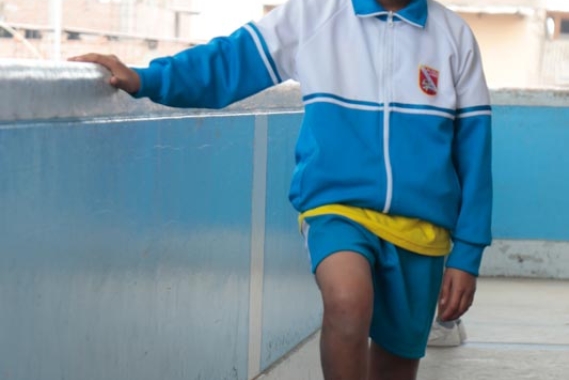 Oscar*, nine, has loved soccer ever since he can remember.
Two months ago, he heard about a contest  that asked participants to upload a video online on how they would cheer for Peru's national soccer team at the World Cup. Oscar made the video with the help of his SOS family.
"When I needed your encouragement you gave it to me, now you will have mine. Boys, you have to enter the field and show your talent. I have faith in you, Paolo, Cuevas, Farfán. Let's go Peru!" he says in the video.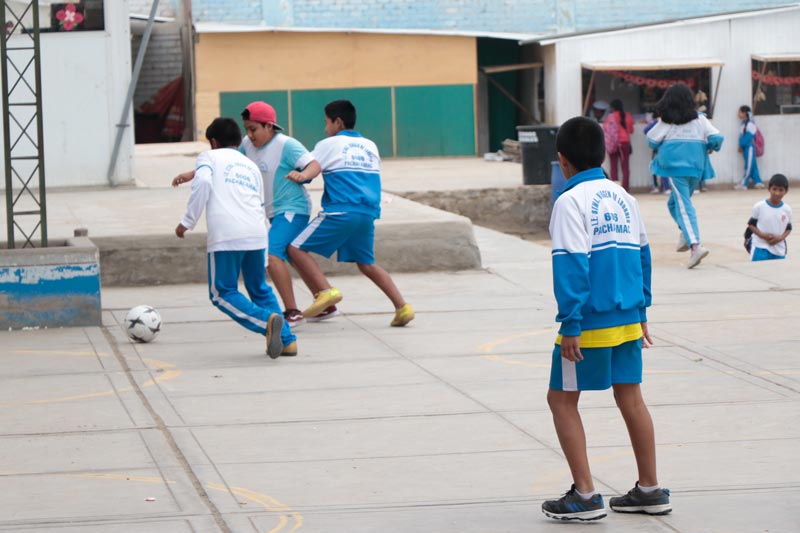 After a couple of weeks, his SOS mother, Flor, noticed that Oscar had won the online video contest. On July 15th, his dream will come true. During the World Cup final in Moscow, Oscar will walk into the stadium packed with cheering fans, holding hands with one of the soccer players. For Oscar, this will be a momentous occasion like no other.
Before this big day, Oscar will travel with Flor to Russia, and they will both attend activities specifically organized for the winners of the online competition.
The fourth grader joined a SOS Children's Village family in Peru with his two sisters two years ago  because his mother was not able to look after them properly.  Oscar, a very active and energetic child, enjoys math, art and physical education. Also, he likes to draw, paint and sing but he says his favourite activity in the world is soccer. He likes to play as a striker.
His passion for the sport has won him a full scholarship at a soccer academy where he attends twice a week to train. He currently participates in championships every Sunday.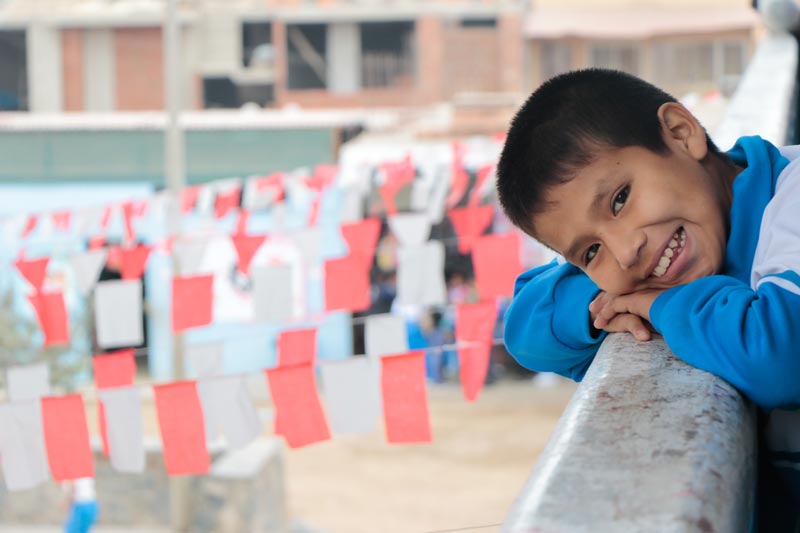 Before the televised World Cup qualifying match for Peru, Oscar prepared colourful banners with the help of his SOS family and wore the Peruvian soccer shirt for solidarity. On the tournament day, Flor made popcorn and with the entire family, friends and other caregivers, they watched the match together. "Because it is more exciting [watching soccer] like that," says Oscar.
When Oscar walks in to the Luzhniki stadium in Moscow, his SOS family and friends will be cheering him on from the other side of the world, proud that one of their young sons has won himself a coveted spot in the global arena.
Canadians wishing to help are encourage to sponsor a child, sponsor a Village or make a one-time donation. Your support will help change the lives of orphaned, abandoned and other vulnerable children. Please help today.
*Name changed to protect the privacy of the child