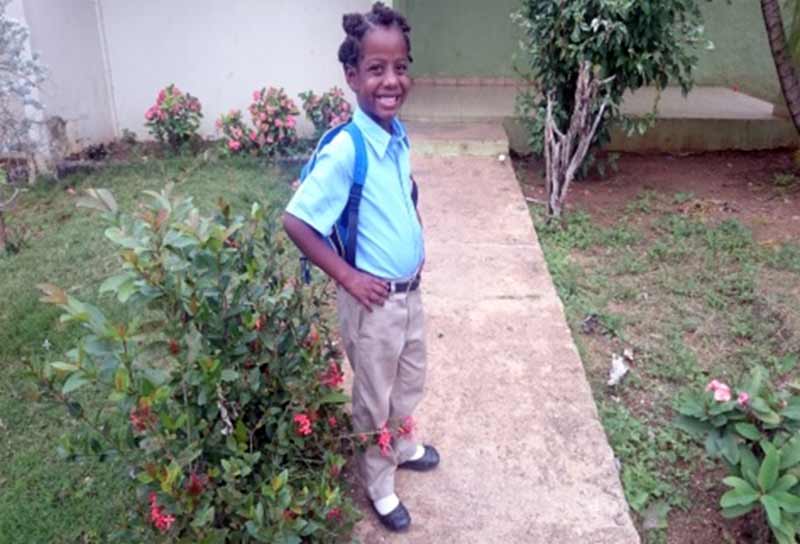 Every day through the summer, Elianny took out her new school bag and checked the contents carefully. She lined up the coloured pencils to make sure none were missing. And then she would beg her SOS mother to let her put on her brand new school uniform.
Elianny should have started school earlier but, like many vulnerable children in the Dominican Republic who have lost the care of their parents, she never had the opportunity to be registered in school.
After being welcomed into an SOS home, Elianny had a second chance at childhood, including all of the usual milestones. Starting school was a milestone Elianny could hardly wait for.
Throughout summer, the countdown was on.
"Elianny, what are you doing?" her SOS mother would ask every day, as the little girl lined up her pencils. "I'm going to school!" the little girl would shout in reply. Elianny's eagerness would always make her mother smile.
Whenever a visitor would come to the house, Elianny would proudly tell that person: "I'm going to school tomorrow!" And yet, there were still weeks to go.
The day finally arrived for Elianny to go to school with her SOS brothers and sisters. She beamed with pride as she put on her blue backpack and posed for her first day of school photo.
Since 2015, the 119 children who find a loving home at the SOS Children's Villages Los Mina, Dominican Republic, have received everything they needed to head back to school thanks to generous donations from tripcentral.ca. The Canadian travel agency supports SOS to ensure all children from this SOS Village receive school uniforms and supplies, as well as extra tutoring when needed.
Join tripcentral.ca and make a difference in the lives of Dominican children by providing them with the gift of education. Donate now and make back-to-school a reality for more children!