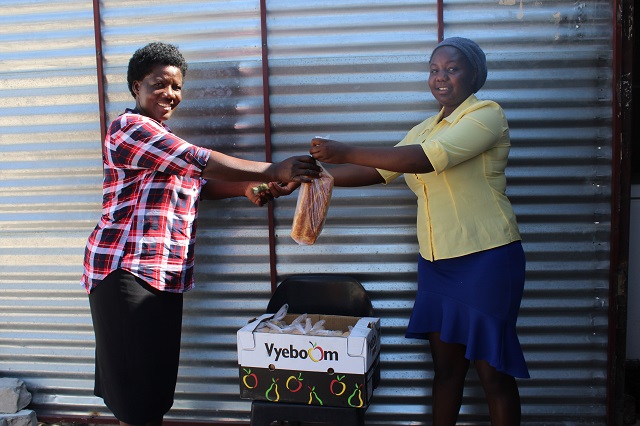 The aroma of baking bread is slowly wafting in the air, drawing members from the nearby community to the doors of the SOS bakery to buy deliciously golden brown bread, newly baked from the oven.
Wambi* and Sanna* produce 32 loaves of bread every day, which sell quickly.
SOS Children's Village Ondangwa started the bakery program in 2013 to empower women in the Family Strengthening Program (FSP), providing education and employment. The participants learn bread making so they can engage in this trade as a source of income to attain self-reliance. They also gain basic business skills and learn to manage their family budget.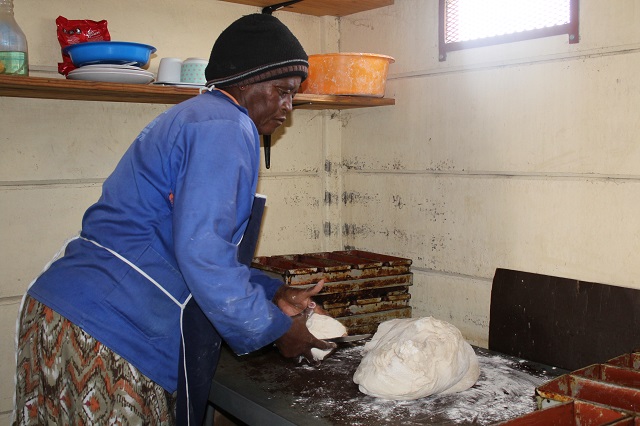 "I have never had a decent job," says Wambi, a trainee of the bakery. "I dropped out of school at grade six and married shortly after. Without skills and proper education, I could only secure menial jobs. I have struggled all my adult life to provide for my 10 children," she says.
The daily activities at the bakery include preparing the dough with the mixing machine, putting it in pans and into the electronic fermenter, baking it in the oven, slicing ready bread with the cutter, packaging it in plastic bags, selling to the community, and finally recording all income and expenses for the day.
Wambi has become an experienced baker. She knows when bread is ready just by looking at it, and she is passing on this expertise to 21 year-old Sanna who entered the bakery project in May 2019.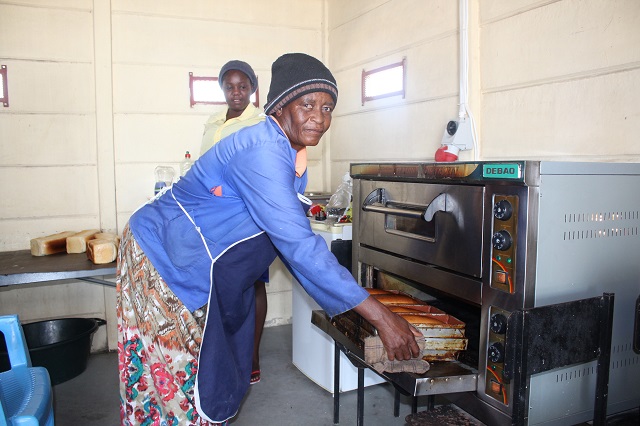 "It is important for me to learn these skills and also earn an income to support my two-year-old daughter and myself," says Sanna. "Before I came here, it was very difficult to find work," she says. Sanna recently completed high school but was unable to be accepted into university.
"What is interesting about this course is the aspect of learning a new skill – gaining knowledge," says Wambi. "And this skill has changed my life because I have an income to support my family. I am able to buy food, pay for medical expenses, buy school uniform and pay for my children's other school expenses. I am not where I used to be," she says.
Magano*, 19, one of Wambi's sons and a university student has seen the transformation consistent income has made at home. He says that bread has kept him in school.
"I failed to secure a student loan when I went to university, and no relative was willing to pay my school fees," says Magano. "Then my mother started working at the SOS bakery, and the product [bread] started paying my tuition fees. I almost gave up on school but the bakery project really helped me, and I am so grateful," he says.
The bakery makes about 3000 Namibia dollars per month. The participants take home 40 per cent of this income, and reinvest 60 per cent back in the business.
"We want the project to grow and sustain itself," says Wambi. "We want the project to not only help us care for our children, but also train us to produce quality bread, and raise funds for other children in the FSP," she says.
In a few months, Sanni and Wambi will be self-reliant enough to exit the bakery, paving the way for other participants interested in baking.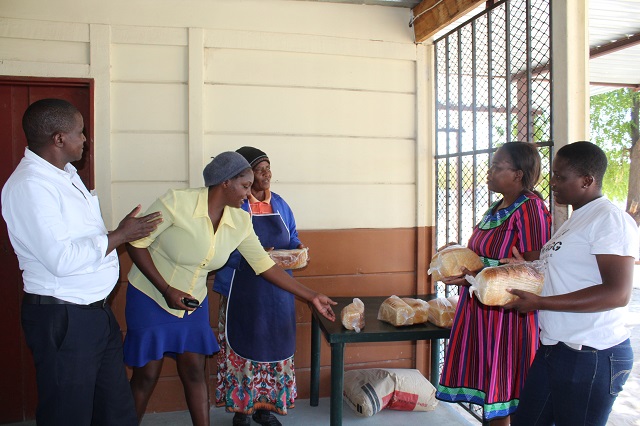 "When I leave or exit from the bakery, I too will confidently set up my own," says Sanna.
"Life has been tough for us; we have felt the frustration and pain of failure," says Wambi. "I thank Dr. Oetker for their helping hand, for sponsoring the bakery and for boosting the electricity supply. Our work is easier now for we no longer mix the dough manually. The quality of the bread we make has improved and our clients like it very much. We have found passion in baking, and it has changed our lives."
*Name changed for privacy reasons.
Canadians wishing to help vulnerable children are encouraged to sponsor a child, sponsor a Village or make a one-time donation. Your support will change the lives of orphaned, abandoned and other vulnerable children. Please help today.