Faces of Social Circus - Mexico - Lucia
Wednesday, October 26, 2016
"I've had trouble speaking for as long as I can remember. I was 9 when my little sister and I arrived at the SOS Children's Village and it didn't take long for my SOS mother to notice that I was more than just shy. My speech impediment made it hard for me to relate to others, even the children around me. Communicating was a challenge and it was just easier for me to isolate myself.
I was always very shy but the social circus helped me overcome my fear of speaking with people.
Now, I always count the days before the next social circus workshop. It's my favourite day of the week because I get to have fun and work as a team with the other children. It makes me feel confident when I see that I can interact with them and the instructors! 
Image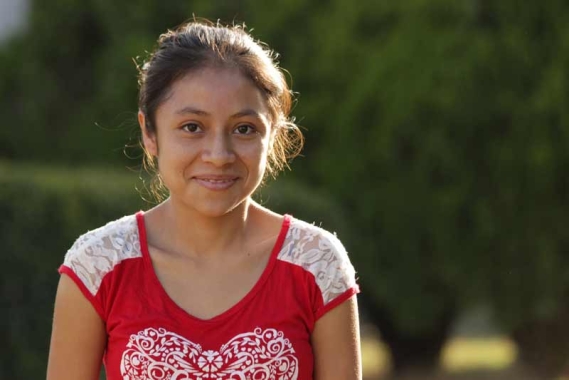 My SOS mother has noticed a difference in me. She says that I express myself a lot more, and a lot better. I have slowly lost my fear of talking in front of people. Now I share with my SOS family. I don't hesitate as much as I used to. I'm very happy!"
The SOS Social Circus program was developed by SOS Children's Villages in collaboration with Cirque du Soleil. In Mexico the program is implemented in collaboration with Machincuepa Circo Social.
Learn more about the Social Circus program here.