Faces of Social Circus - Vancouver
Wednesday, October 12, 2016
''Working with foster children, after a few years, you begin to understand that these kids feel that they are different, or that they don't fit into place the way other children do.
Among our children at the Village, Jackie had been a youth I had kept a close eye on.
She arrived 2 years ago, after she had found herself in rehab recovering from substance abuse and a difficult past that no child should ever have to go through.
It was a difficult time for her. She often isolated herself away in her room, and at times all you would hear was loud music coming from her window.
Jackie was going through changes. Different hair, different posture. One day, she came out as Transgender and asked to be called Jay.
In the moment, I remembered how it had been for me when I came out as a member of the LGBT community. I knew all he needed was acceptance.
Image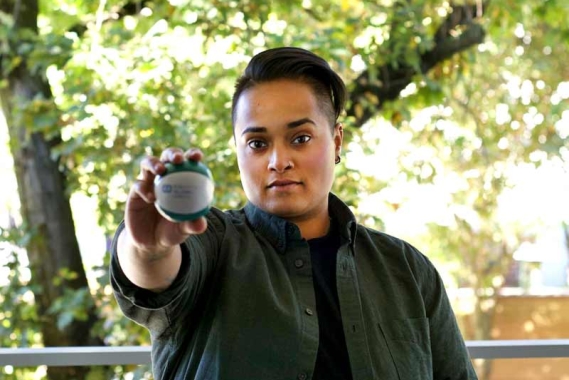 I had one card up my sleeve. One thing I thought could really help Jay get out of his shell, out of his room, and into the community, and that was Social Circus.
It took me time to convince Jay that the Social Circus was a good place for him, that he could be himself and learn some cool tricks! When he peered out from his window on the first day of the workshops, I knew this was going to work.
It was Social Circus that allowed him to do something that was long overdue; to make a seamless transition back into the community and, in turn, fuel the sense of belonging he was looking for.''
The SOS Social Circus program was developed by SOS Children's Villages in collaboration with Cirque du Soleil. In Vancouver the program is implemented in collaboration with SOS Children's Village BC, and the Vancouver Circus School.
Learn more about the Social Circus program here.