Image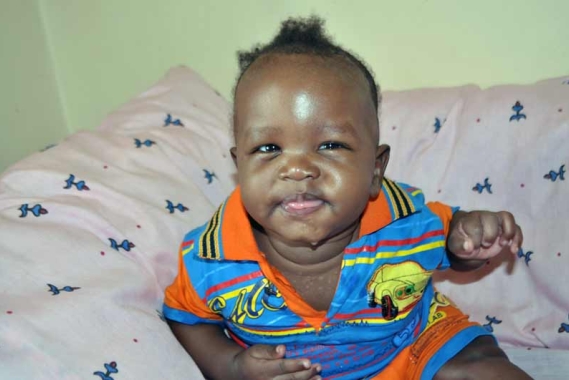 How your support is transforming young lives.
SOS Children's Villages believes that no child should grow up alone. Our first priority is to support families at risk to prevent family breakdown, so that children do not need alternative care. This is carried out through our Family Strengthening Program. In cases where a child cannot be cared for by their family of origin, we provide quality alternative family-based care in the form of Children's Villages, where children grow up as part of an SOS family.
Jack* is one of the children that lives in the SOS Children's Village in Fort Portal.
Finding a Loving Home
It has been just over a year now since Baby Jack joined his SOS family at the Children's Village in Fort Portal.
The night of his arrival was a restless night for the excited SOS siblings as they awaited their new baby brother. One of the young boys in the family had convinced his SOS siblings not to go to bed until their new brother Jack had arrived.
Later that night, celebration erupted in the house, as the baby was carried in by his SOS mother. Threemonth-old Jack was so patient with all of the attention he received. He did not mind who carried him as all of his siblings took turns holding him. After about an hour, Jack's patience finally wore thin, and the baby began to cry as he grew tired. The journey to his new home had been a long one.
Now approaching two years old, Jack's charming smile still catches everyone's attention, and is a true source of joy. 'Happiness' is what best describes the toddlers' nature. "I have never seen a cheerful baby like our little Jack," says Gina*, one of his older SOS siblings.
Jack is starting to explore his words, and welcomes everyone home with his beaming smile. The cheerful baby is well-loved and cared for in his new home.
Canadians wishing to help are encourage to sponsor a child, sponsor a Village or make a one-time donation. Your support will help change the lives of orphaned, abandoned and other vulnerable children. Please help today.
*The names have been changed to protect the privacy of the children.