Former Child Prostitute: 'I Don't Want My Old Life Anymore'
Image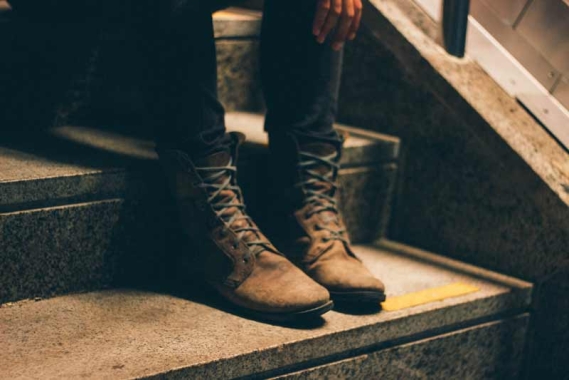 Andrea is a 19-year-old high school senior who dreams of becoming a teacher. Just six years ago she was a drug-addicted child prostitute who viewed school and having a loving home as a burden.
Childhood denied
SOS mother Vera became a foster parent to Andrea* and her four siblings in 2011. "They arrived one morning with their birth mother, escorted by the police" Vera remembers. "Apparently there had been several unsuccessful attempts to rescue the children from their parents. The police were finally successful when they caught the parent's off-guard early that morning.
Andrea's parents live in deep poverty on the outskirts of the city. They were reported to have beaten their children on a daily basis and forced the then 13-year-old Andrea into prostitution.
The children were both physically and mentally neglected; they were starving. They had very limited vocabulary, and were frightened. On top of everything else, they had to be taken away from their parents with the help of the police.
In appearance, Andrea resembled a broken and shattered person. The girl weighed 80 lbs and had only the clothes on her back; a pair of jeans and a T-shirt." Andrea was very skinny and hostile. When the police left, she followed her birth mother and did not want to stay with us. The police brought her back. Even though it was obvious for me that Andrea wished for the changes in her life, she wasn't prepared for this new situation. She felt helpless. She realized at the very first moment that there were rules here and she was not willing to accept them," Vera recalls.
Learning trust
Andrea was a school drop-out and a regular drug user. Once, she was out in the street for 28 days straight. She would earn between 190 to 220 CAD Dollars a day by prostituting herself. It was difficult for her to get used to a home environment and having a normal childhood.
"When they arrived, I went to buy them the basic; socks and underwear. I left the paper bag at the back-door entrance. Andrea had 'stolen' her underwear and took them upstairs by tucking them under her T-shirt. She hid the pair inside one of the drawers. When I got the children to choose drawers, I saw the pair of underwear was already in one of them. I told Andrea there is no need to steal them since they are hers. She appeared glad to finally own something," says Vera. Still, Andrea had troubles adjusting. She escaped several times.
"The 15th of January, 2012 was the turning point," remembers Vera. "This date is engraved in my memory. Andrea called me at 7 in the morning and asked if I could get her. She was hiding at one of her mother's relatives' because she was forced to have sex with a very old man and had been threatened that if she rejected her duty, she would be reported to the police for stealing from the old man. I quickly took the little ones to the nursery and then ran for Andrea. She never tried to escape again."
"On April 19th she had one more fall-back," says Andrea. "I found her in her room passed out from drugs, lying in a puddle of her own urine. I gave her a bath, changed her clothes, cuddled her, comforted her, and kissed her. We talked through the incident and closed the whole thing down."
A Mother, a Teacher
At the beginning, the five siblings playfully called Vera 'auntie teacher'. This was because she filled the house with toys and games and filled the days with tales and songs. Vera insisted that the daily family agenda be made together. The children loved the trust that she had in them and stuck to the schedule. "Even those everyday chores that are usually a nuisance for most children became a new challenge and experience for them: sweeping the floor, vacuuming, cooking; everything was a big game."
During the first year, the children's parents visited them. The children felt uncomfortable with the visits claiming their parents threatened them and asked them for money. Over time, at the children's request, the parental visits were stopped.
Meanwhile, the bond between Andrea and Vera deepened. Now, Vera regularly goes to the local swimming pool together with Andrea. This is their favourite mother-daughter activity when they enjoy some quality time to talk.
As she had missed many years of schooling, Andrea was home-schooled by Vera at first, to help her to catch up to her peers. This also made time for the much needed therapy. Vera, determined to help Andrea as much as possible, began reading professional psychology books. She learned a methodology of drama pedagogy and situational games which Andrea enjoyed a lot.
"Perhaps the most important thing is that I am always there for [the children] and never let them feel unsafe. We can talk about anything. Whenever they come home from school we sit around the table and everyone has 10 minutes to say what had been good or bad during the day. Andrea needed this the most," says Vera.
New Challenges, New Opportunities
Andrea has a number of tattoos. She got them before she came to live in Vera's SOS family. As time passed she felt uncomfortable about them because they reminded her of her previous life. She wanted to get rid of them. With Vera's support, Andrea decided to surgically remove as many as possible. Unfortunately, some tattoos had to remain. Andrea decided to cover them with different tattoo designs.
"I do not like tattoos especially not for teenagers. In this case I had to push myself. I listened to Andrea's arguments and understood them. I respect that she has her own personality and she has her own wishes. I have to support her to achieve what she wants. She must develop in the way that she can make her own decisions and take responsibility for them" says Vera.
This year Andrea will take her final high school exams. She already knows what she wants in her future. "When I came to live with my [SOS] mom Vera I never thought that I could live such life. I remember I did not want to come here. I was protesting, I was outraged, I cried and I ran after my mother. It was very difficult to accept it here because I missed my mother at first. Even though the situation was terrible at home, she was my mother after all. Then, I started to like the fact that here I could eat as much as I want, I could have a bath and nobody could hurt me. After a while, I felt ashamed and I did not want to go back to being a prostitute. I hated my tattoos because they reminded me those days. It is good for me being here, better than at home. I can talk about anything with my [SOS] mom Vera. After my exams, I want to go to the teachers' training college. I want to be a nursery- or school-teacher," Andrea closes.
Background
In Hungary, 23,000 children cannot live with their biological parents. Most of them are taken away from the family due to negligence, abuse or the addiction of the parents. Altogether 139,818 children have been registered as being in danger who might share the same fate if their circumstances won't improve.
Almost 400 children have found a new, loving home in the three Hungarian SOS Children's Villages.
Canadians wishing to help orphaned, abandoned and other vulnerable children in Hungary are encouraged to sponsor a child or make a one-time donation. Please help a Hungarian child today!

*For privacy reasons, the names are changed and the location is withheld.