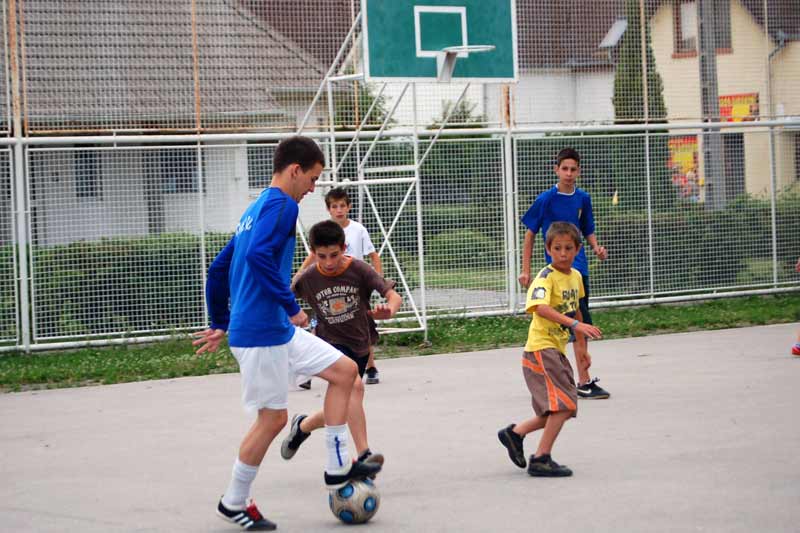 in Hungary
SOS Children's Villages has been working in Hungary since the 1980s. The work of SOS Children's Villages has continued to grow due to the increasing number of vulnerable children in the country.
SOS Children's Villages in Hungary
SOS Children's Villages has responded to the needs of children, young people and families in three locations in Hungary. The social centres work with the local communities and agencies to support children and their families so that the children can grow up within a caring family environment. When children can no longer live with their families, SOS mothers can care for them in loving homes. SOS Children's Villages also provides support and semi-independent housing for young people.
228
Orphaned and Abandoned Children
Sponsoring a Child in Hungary
S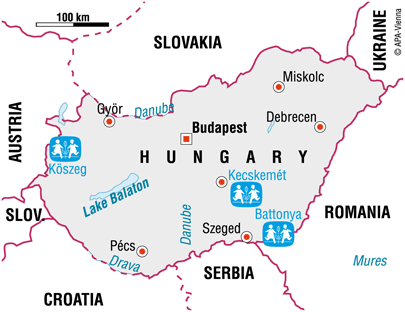 OS relies on the kindness and generosity of Canadians to be able to provide a home for the most vulnerable children of Hungary.
By becoming a child sponsor you are making a commitment to helping an individual child in need. Your gift will help provide a child with food, clothing, education and a loving SOS mother.
Please help us ensure a loving home for every Hungarian child. Sponsor a child in Hungary now.
Hungarians have experienced many changes in the past decades
The Republic of Hungary lies in central Europe; the capital city is Budapest with approximately 1.7 million inhabitants. The population is around ten million (July 2011 est.), of which 90 per cent is Hungarian and five per cent is Roma and Sinti. Children under the age of 14 account for 15 per cent of the population.
Hungary became independent from the Soviet Union in the late 1980s and in the spring of 1990, the first free elections were held. Hungary joined NATO in 1999 and, became a member of the European Union in 2004.
High unemployment rate and low life expectancy
The move to a free market economy brought a fall in living standards for most Hungarians. In addition, many social welfare programmes were cut. In a country with high unemployment - estimated to be at more than eleven per cent (2012 est.) - and where around 14 per cent of the population lives below the nationally-defined poverty line, the loss of social welfare programmes has had a devastating effect on many families . The economic crisis of 2008-2010 made matters even worse. By 2011, however, the economy seemed to be improving but the government debt was high. As a result, reform measures continued to be implemented in areas that are likely to further affect those struggling to make ends meet.
Most Hungarians work in the service industry. Tourism is an important source of income; Hungary attracts over ten million tourists a year. Around a third of the working population is employed in industry and about five per cent works in agriculture.
Hungary has one of the lowest life expectancies of the European Union. Cardiovascular diseases cause most deaths. The health service has undergone reform since 1990, but corruption still exists within the system.
The Roma and Sinti minorities have been particularly affected by the economic and social changes of the recent decades. According to human rights organisations, Roma continue to face discrimination in fields such as employment, education and housing. The government has taken measures, but there is still a long way to go. For example, people from these minorities have a lower life expectancy than ethnic Hungarians. In addition, Roma children are more likely to drop out of secondary school; just 13 per cent complete secondary education and this affects their future employment possibilities.
Poverty and lack of future employment for children and young people
The social, political and economic changes of the late 1980s and early 1990s also led to changes in the lives of children. Around a fifth of children are poor: a high percentage of these come from Roma and Sinti backgrounds. In addition, youth unemployment is high - around 26 per cent have no job.
The Hungarian government has approved legislation to improve the life of children, but there is a lack of resources and qualified professionals to carry through these reforms. Reports from local agencies conclude that vulnerable families are not given enough economic or psychological support to care for their children.
The government has taken measures to protect the rights of children who are taken into care. For example, it has built modern small-scale homes which are closer to the families of origin. However, children with disabilities who are taken into care are still placed in big institutions.