How One Family is Rebuilding Their Life in Brazil
Image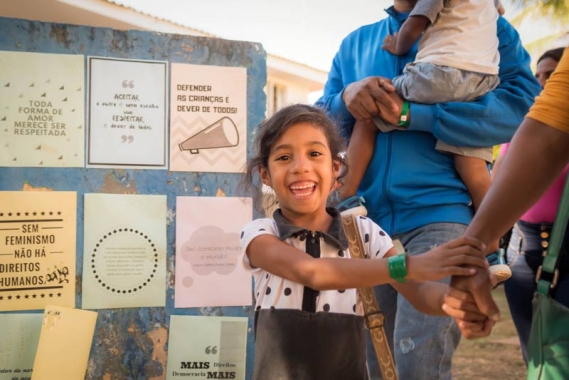 A Venezuelan couple and their young daughter get a new start with the help of SOS Children's Villages.
Felix and Soralys have known each other since childhood and started a family together in Cantaura, Venezuela. He was a police officer and she was in her second year of studies in business administration.
But faced with the deteriorating situation in their home country, Felix and Soralys made the decision to go to Brazil, where thousands of other Venezuelans have sought refuge. He and a cousin left first, with the intent of bringing Soralys and daughter Maria* later.
The journey was not easy. Together, Felix and his cousin spent their days collecting recyclable rubbish and selling it to earn a little money. One day, Felix recalls, he found a treasure in the trash: a still-functioning computer that he was able to sell. He used the money to bring Soralys and five-year-old Maria to Brazil. Despite the challenges, Felix says that being with his family was more important than anything else.
Felix, Soralys and Maria at first lived in a tent. But, Felix explains, it became clear that they were not welcome in the community where they had settled.
In August 2018, they got the chance to move to Igarassu, in the eastern Brazilian state of Pernambuco. They were welcomed by SOS Children's Villages Brazil and provided a flat at the SOS Children's Village Igarassu, through a program for refugee families supported by the UN refugee agency (UNHCR) and the Brazilian government.
By November, Felix and Soralys had found jobs. Soralys works at a hospital, while Felix is an attendant at a print shop. They have rented a small house on the outskirts of Igarassu. When asked about the future, Soralys and Felix have big plans. She wants to go back to school and he wants to learn English and advance in the company where he works.
Meantime, with the help of SOS Children's Villages, Maria attends a public kindergarten.
* Child's name and image changed to protect their privacy.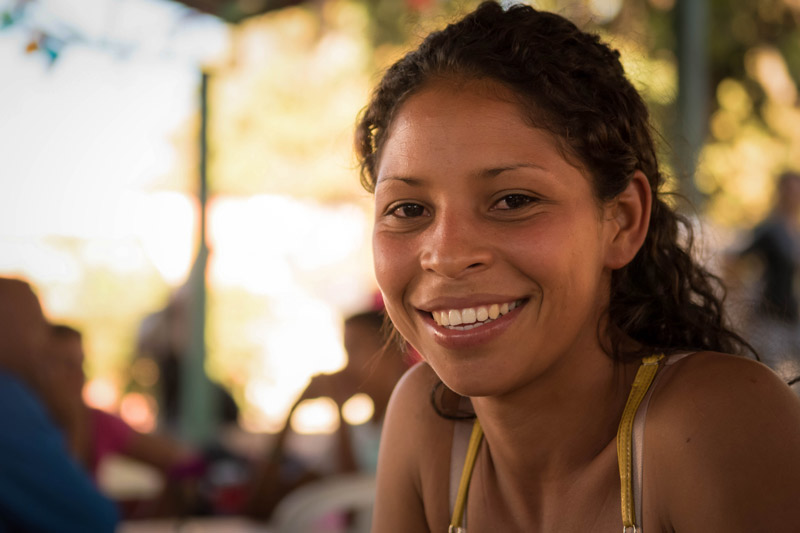 Background on the emergency response in Brazil
The SOS Children's Villages emergency program for Venezuelan refugees, "Brazil without Borders," began in July 2018. The first families were welcomed at SOS Brazil integration-support programs and SOS Villages in Rio de Janeiro and the north-eastern state of Pernambuco.
Today, SOS Brazil programs in the cities of São Paulo, Caicó, Goioerê, João Pessoa, Porto Alegre and Brasília also support Venezuelan families. By the end of 2018, 42 houses at SOS Villages accommodated more than 760 refugees, including nearly 350 children.
At least 105 adults supported by SOS Brazil were able to find employment in the first six months of the program, allowing 87 families (330 people) to start an independent life in Brazil.
SOS Brazil works with each family to identify their needs and create an individual development plan. The families also receive support in accessing education, health and social assistance, and other public services.
For Canadians wishing to help, donate now to help respond to current and future emergencies through the SOS Mayday Emergency Relief fund.