Image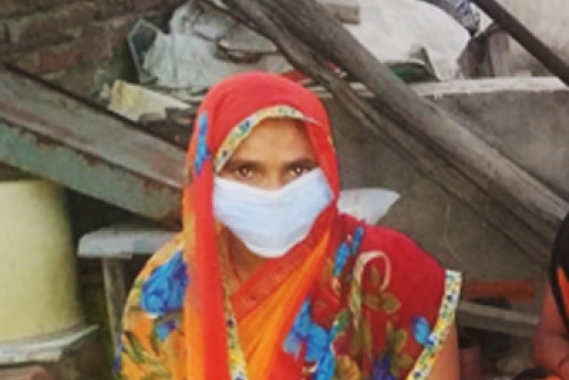 India is experiencing the world's worst COVID outbreak, with record-high rates of infection and new virus variants. The country is seeing well above 300,000 cases each day – more new infections than any other country by far.
SOS Children's Villages is extremely concerned about children in India who are at increased risk of rising poverty, losing parental care, and an over-stretched health system. 
We are deeply saddened to report that we have lost one SOS caregiver and three staff to COVID-19. Around 250 children, caregivers and staff at SOS Children's Villages in India have tested positive for COVID-19 and are undergoing treatment with over 70 having recovered.  We have been taking the necessary precautions to ensure those infected with COVID at our SOS Villages and in our Family Strengthening Programs have access to treatment, while our teams try to stop the spread of the virus.

Our teams have equipped all SOS Villages with personal protective equipment (PPE), oxy-generators, oxygen cylinders, and sanitizing machines. We have also partnered with municipal corporations to fumigate facilities. To migrate the spread of COVID-19, we have dedicated quarantine centres, health care facilities, and residential nurses. We have also restricted entry for all visitors, including essential vendors who are now placing supplies at the gate.
SOS Children's Villages can provide short and long-term care to vulnerable children who have lost parental care due to COVID-19 and have no caregivers to provide for them.
Sumanta Kar, Secretary General for SOS Children's Villages India says:
"In these trying times, we express solidarity with the people [of India] to fight COVID-19, which has devastated the socio-economic fabric of the country. We are trying our best to ensure that all the children under our care are safe and secure.
"We are willing to join hands with the government, corporates and civil societies to extend care to children in underserved communities, whose families have been affected by the pandemic. Children whose parents are COVID positive and are undergoing treatment can be placed under our short-term care until their parents recover, and children who have lost their parents, can be placed in long-term care in our Family-Like Care at the SOS Villages."
Learn more about our COVID-19 global emergency response