Image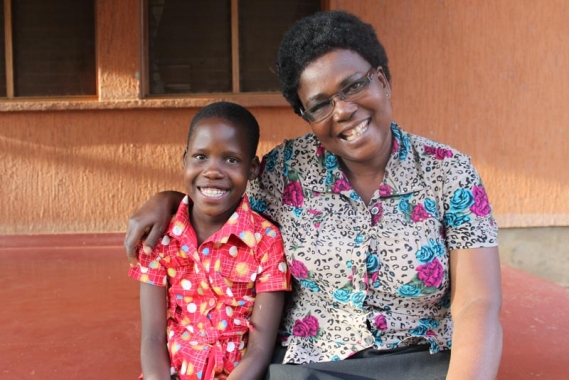 Q and A with Mama Sarah, an SOS mother from SOS Children's Village, Gulu in northern Uganda. In this conversation she reflects on her role, challenges and triumphs. Mama Sarah started working in 2008, and has raised 12 children so far. Her youngest is nine years old, while her eldest is 20 years old.
Why did you choose to become a SOS mother?
Throughout my life I always wanted to help children in need. I would always feel bad if I found children on the street. I would always give them whatever I have. When the opportunity presented itself to take care of children in need of parental love in SOS Children's Villages Gulu, I seized it without hesitation.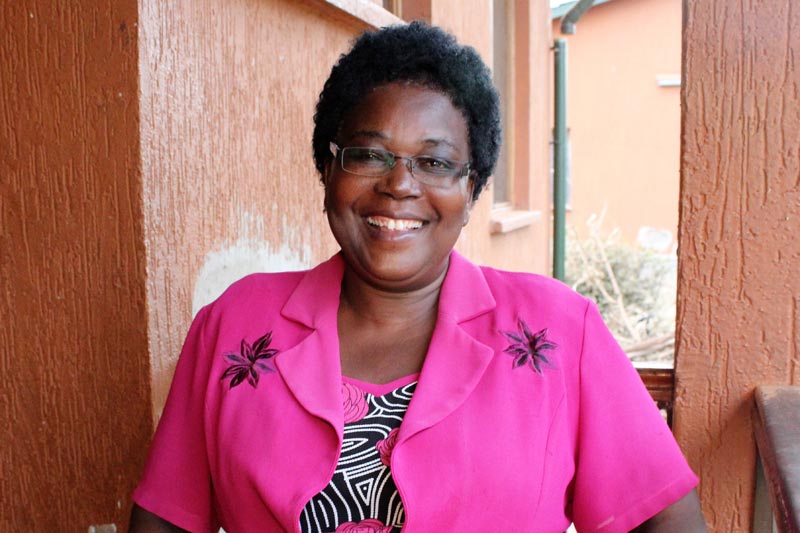 Is being a SOS mother what you expected of it?
Yes, it is exactly what I expected of it. In joining SOS Children's Villages, my intention was to take care of these children like my own. Take them through all the stages to become responsible adults.
What do you love most about your life as an SOS mother?
I enjoy it when the children come back home and start telling me stories of how they spent their day; for example what they studied in class, who they met on the way etc. They rejuvenate me.

How are your children, and how many children in your family now?
I have nine children and they are fine. My children are open to me. They share with me some of the things that challenge them and they seek my advice.
How is the growth process of your children since coming to the Village?
In the beginning most of them had health challenges that were later corrected with ample treatment.
Most of my children picked up quickly from the start and are doing well. For example Achen*, her health has been stable ever since she came to the Village. She rarely falls sick much and only has minor illnesses like cough and flu. Her academic progress is also very good. She is always among the best children in her class and is inquisitive about learning. She is the kind of girl who reads newspapers. Personally I would say her growth is like any other child. She is disciplined mostly, but sometimes she is stubborn which is understandable and manageable since she is growing. Achen is nine years old.
Bwire* is 10 years old. His health is also stable and only suffers some minor illnesses once in a while, which is quite normal for any growing child. In regards to his education, his performance is average. He concentrates more on sporting activities. But with the help of his teachers I know he will slowly balance his books and co-curricular activities.  Bwire is also a disciplined child who respects everyone around him including his friends. He is never involved in fights.

Are there challenges?
Yes, a few of my children were mentally challenged and handling them was very difficult. But at the moment I am coping well after receiving training. Another challenge is ensuring the children do their homework when there is black-out.
Can you describe how it is when a new child is welcomed to your family? Do you have special rituals? How do the other children react to a new brother/sister?
Before a new child comes in, I first discuss with the family and let them know who is coming. We organize a small luncheon to make the child feel wanted. But the children are so welcoming to the new ones. I always teach them what to do.
What makes you proud?
When I see my children passing examinations and get promoted to the next class at the end of the year, and when children do what you have taught them to do.

What do you find important to teach your children?
I find it very important to teach them good manners or teach them how to be well-behaved.
Can you describe what the children mean to you?
My children are my joy. It is always a bright day thinking about them. Sometimes I find myself laughing when thinking about them.
How do you like your house?
I like my house because it is such a beautiful structure.  The fact that it is self-contained catering for both the mothers and the children. I also like that the heater in my house works well and I can get hot or cold water at any time. The house is also spacious enough for us as a family. The children are not squeezed in their rooms and we have enough private space.
Do the kids know they have a sponsor, and do they communicate with them? How do they and you feel about the sponsor?
Yes, the children know that they have sponsors and they communicate with them through letters about four times a year. They are so proud of their sponsors and find time to ask about them. I feel so good that there is someone out there who feels responsible for the wellbeing of a child they have never seen. All I wish for them is the very best in life because of their great sacrifice.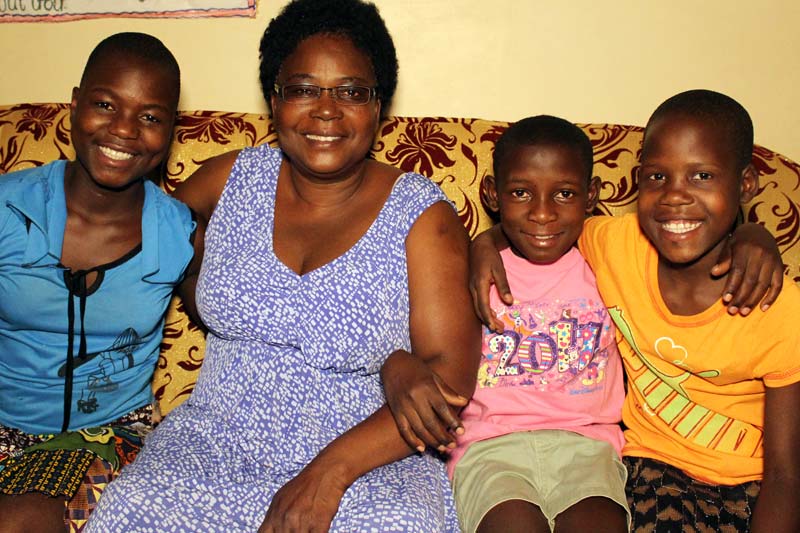 This Mother's Day, we'd like to ask you to honour the work SOS mothers do by making a small donation. With your help, we can continue to support these wonderful women who are mothers to the most vulnerable.
*Name changed to protect the identity of the child.