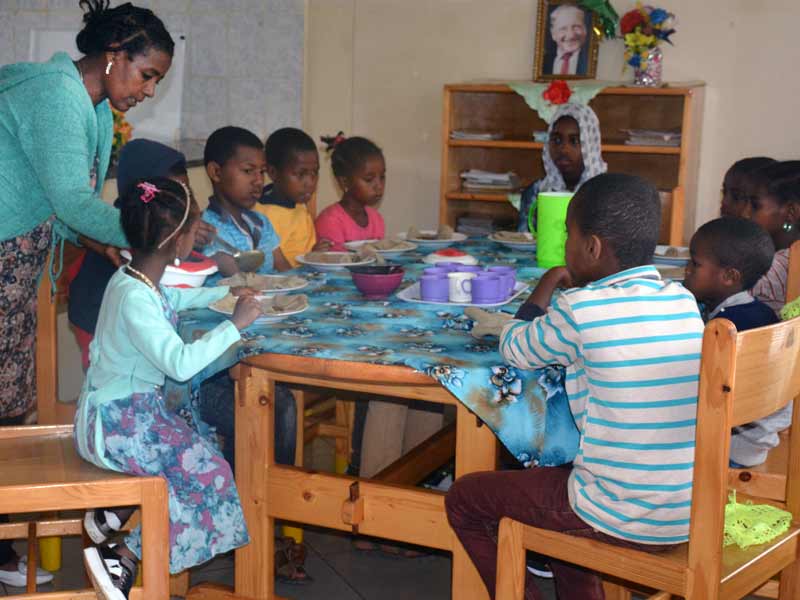 Mother Shitaye did not always find it easy to be an SOS mother. A few months into her job in 2015, she said the job was overwhelming. Today the mother of 10 in SOS Children's Villages Jimma, Ethiopia, gives an update on her SOS family, and how she is coping these days.
Q: How are you coping now compared to before? Has it e.g. become easier continuously building a new family?
A: "After successful completion of SOS mothers training, I started working with ten children. They came from different background, (language, culture and religion). Some were suffering from severe to moderate malnutrition and were in need of special care and treatment. I was overwhelmed at first, I had never been in such a situation before, I had no experience. But now things have settled down, I got a lot of support from colleagues and with my commitment to this task, I have become strong and competent in managing my SOS family. I am able to cope with each child individually and help them develop holistically, regardless of their background."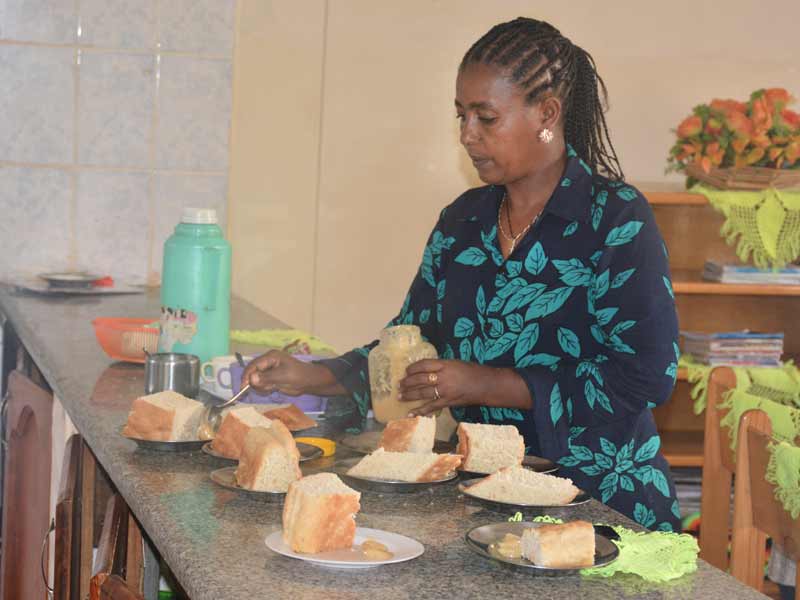 Q: What has changed in your perception of your new role as an SOS mother?
A: "I have to recognize and appreciate that family is the vital for proper child development. Even if children lose their family due to different reasons, they must grow-up in a family like environment. The role of an SOS mother in creating a family like environment is to fill the parental gap for children who have been unfortunate to lose this care."
Q: What makes you happy?
A: "I am happy when I see my children succeeding, be it in school, sports, clubs – even in their development. I work hard to make sure they stay healthy."
Q: How are your SOS children developing?
A: "My children recently had an academic, health and life skills assessment, and were all found to be doing well. All of them are in school and are performing fairly well. They also participate in different clubs to develop their talent. My children are from three different religions, (Orthodox, Protestant and Muslim). They all attend their respective places of worship, and are encouraged to uphold their culture and language."
Q: Are you still in touch with your own siblings, and how are they doing well?
A: "After the death of my father and mother, I was left responsible for my biological siblings. When I started working as an SOS mother, I was able to support them financially. They have gained stability in their lives because I am stable too. I visit them during my annual leave."

Canadians wishing to help orphaned and abandoned children in Ethiopia are encouraged to sponsor a child or make a one-time donation. Together we can ensure that no child is ever alone.