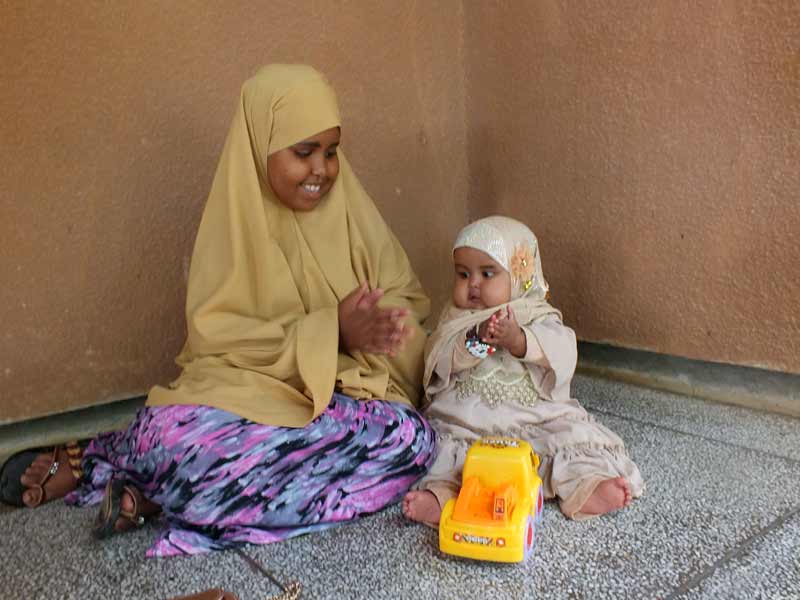 "Baby Muna was very small when she came in. I remember how I quickly had to learn how to handle my new small baby," explains her SOS mother, Hajiyo.
SOS Children's Villages is the largest orphan focused charity in the world. In Somalia, SOS works with local authorities to provide orphaned and abandoned children with loving homes and SOS mothers.
Outside of Mogadishu, Muna was abandoned on the roadside by her biological mother when she was three days old. She was rescued by a well-wisher who took her in and gave her a home for four months.
The family was struggling to take care of Muna as they didn't have any stable source of income. That is when she was identified by SOS Children's Village Mogadishu as a child in need and was brought into the SOS Village.
"She cried most of the time and she was scared of many new faces. It is at this point that I knew I had a task to accomplish; make her feel the warmth of a family with her SOS siblings around," said her SOS mother, Hajiyo.
"Look at her now; she is a happy baby enjoying the company of her SOS siblings." Beams Hajiyo.
"Fala takes her baby sister and together they start playing with a toy truck. My heart glows with pride when I witness such moments!"
SOS Children's Villages is currently providing loving homes to over 70 children in Mogadishu and over 100 children in Hargeisa. SOS is able to care for these children through child sponsorships and through generous donations. Please help us care for orphaned and abandoned children and sponsor a child today!