Image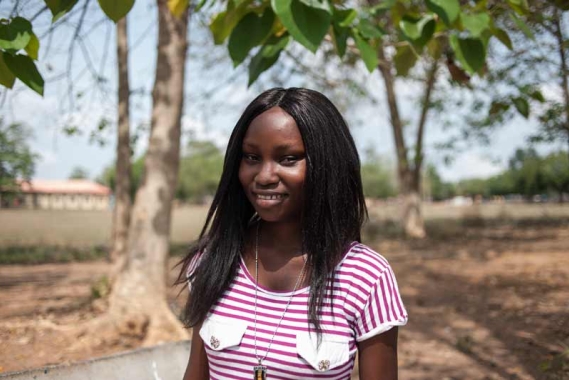 19-year-old Yola* grew up in the SOS Children's Village Owu-Ijebu, Nigeria. She doesn't know what happened to her parents. When she was a baby, her right foot had to be amputated. Her SOS mother Gertrude was by her side throughout the eight months that Yola had to spend at the hospital. Eventually, Yola learned to live with a prosthetic leg and she was able to play with other children.
From time to time, Yola felt the limitations that accompanied her disability. Sometimes other children laughed at her. Her SOS mother encouraged her and helped her to find a way to make the best out of the challenging situation. "She always told me that I must believe in myself and I can become a medical doctor."
From early on, Yola wanted to become a doctor to help people with congenital diseases. Although she passed the entry exams for university, she hasn't yet been invited for an admission interview. Yola is completing a food technology program, but she hasn't given up on her dream. After all, Yola has learned how to overcome obstacles and cope with challenges. "I still see myself becoming a medical doctor in the future", she says. "Giving the best to children, adults, and old people. Giving to the community and society."
Canadian's wishing to support SOS Children's Villages are encouraged to sponsor a child, sponsor a village or to make a direct donation. Your support ensures that SOS Children's Villages can continue to provide a safe and loving home to orphan and abandoned children worldwide.
*Name changed for privacy protection