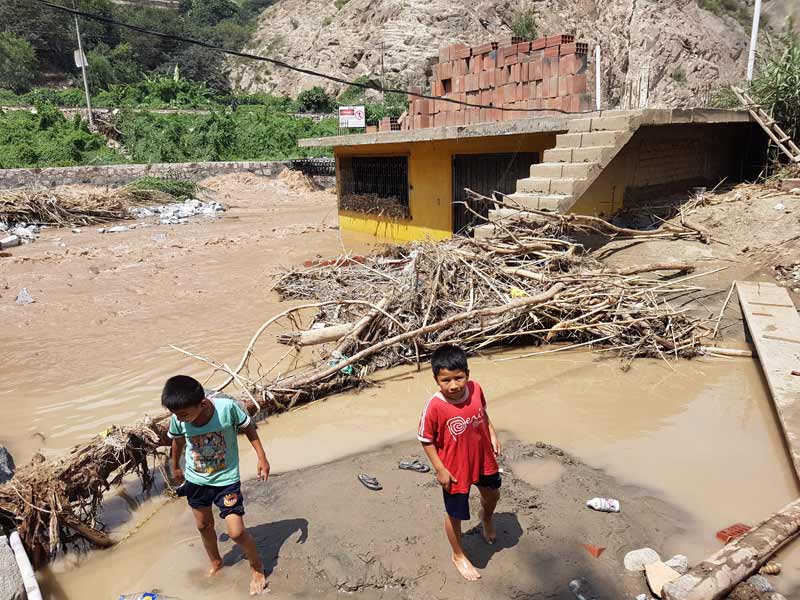 At SOS Children's Village Esperanza in Peru, heavy rainfall has damaged the roofs of family houses, causing leaks and infrastructure damage. There 38 children living in eight SOS families at Esperanza.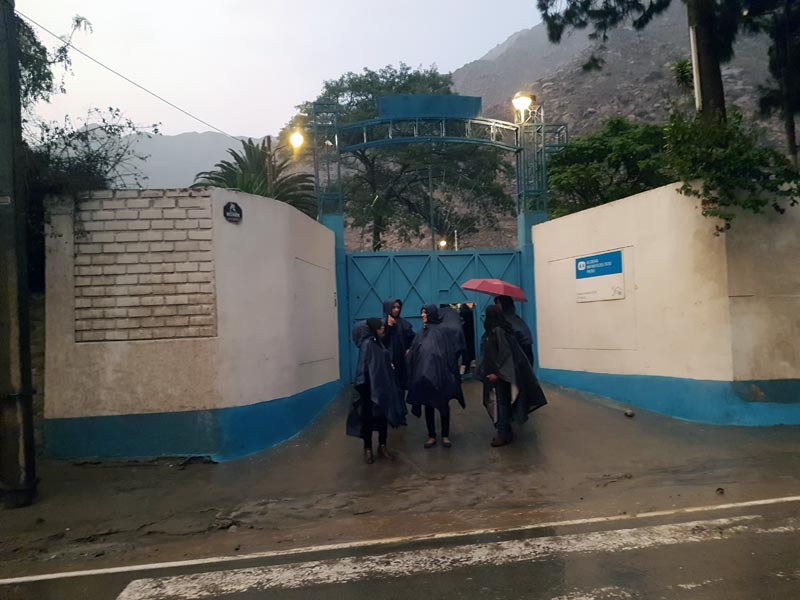 The entrance to SOS Children's Village Esperanza. Photo credit: Ivan Salinas
SOS Children´s Village Río Hondo is home to eleven SOS families with 54 children. This village is located by the bank of the Rimac River, and its rise threatens the stability of the village's external wall.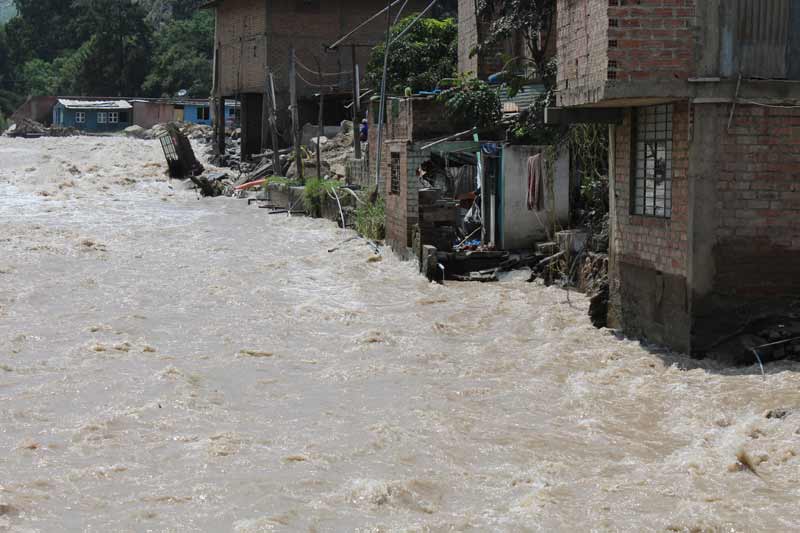 Floodwater from the Rimac River washes away foundations of surrounding homes. Phot credit: Ivan Salinas
As a precaution, several SOS families have been temporarily relocated to a safe place. Emotional support is being provided to the relocated SOS families.
The children at both villages are reported safe. Esperanza and Río Hondo are located near Lima, on the west-central coast of Peru.