Relief and Resilience in the Nepal Earthquake Emergency Response
Image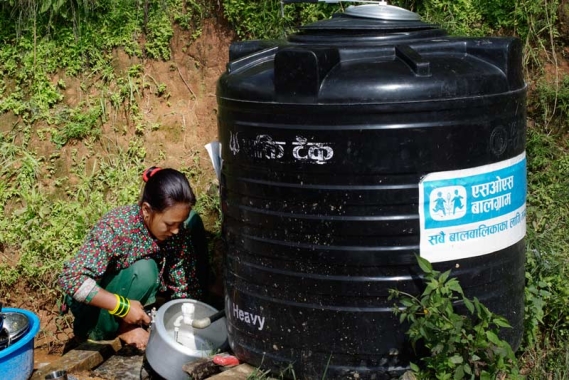 "SOS Children's Villages has been working in Nepal for the past six decades, but the aftermath of the earthquake was the first time I saw the enthusiasm with which the entire SOS family reached out to the community." - Siddhartha Kaul, President, SOS Children's Villages International
Many children lost one or both parents during the devastating 2015 earthquake in Nepal. SOS Children's Villages was there to provide protection and care to children affected by the earthquake in the immediate aftermath and over the next three years. Besides the relief support, effort was made to not only bring the community back to normal but promote sustainable development so families could better provide for their children.
Our Impact (2015-2018):
28,300 children and families in need received support
25 child friendly spaces were opened with a capacity of 1,950 children
346 children were provided kinship care, where a child lives with a member of their extended family, an older sibling, or with family friends
53 unaccompanied and separated children were welcomed into SOS Villages
4,800 children received warm clothing during the winter months
4,300 children received school uniforms, classroom supplies and hygiene items such as soap, toothbrushes and toothpaste
284 family homes were rebuilt
3 schools were rebuilt and 9 others were repaired, benefitting some 3,100 students
Click here for the full report on the SOS Emergency Response Program in Nepal 2015-2018 (14MB)
The Emergency Response Program and Sustainable Development
SOS Children's Villages believes in making a long-term commitment to have meaningful and sustainable impact. Community participation at all stages of the Nepal Emergency Response Program (ERP) was encouraged. Short-term programs led to the design of longer-term programs based on need and sustainability.
The integrated design and implementation of the Nepal earthquake ERP ensured that continuous and planned support was provided to the community. Livelihood support, academic loss classes, financial management, saving in cooperatives and skill building was all done in an integrated fashion so that the community not only bounced back but is better skilled and prepared for the future.
Family and community financial management, resource management and risk mitigation have been strengthened thanks to support of the SOS community which will have a long lasting effect on the overall development of the country.