Rescued From a Public Toilet
Image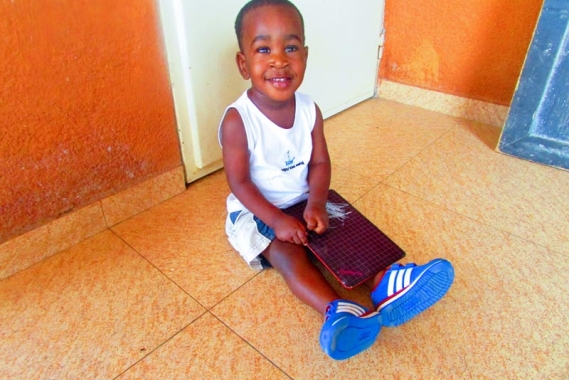 Eight-month-old baby David* was found in a public toilet, in Yamoussoukro, Cote D'Ivoire.  A passer-by saw the young boy alone and notified the fire brigade. A rescue team from the brigade took the child to a public hospital where he was cared for and treated for infection.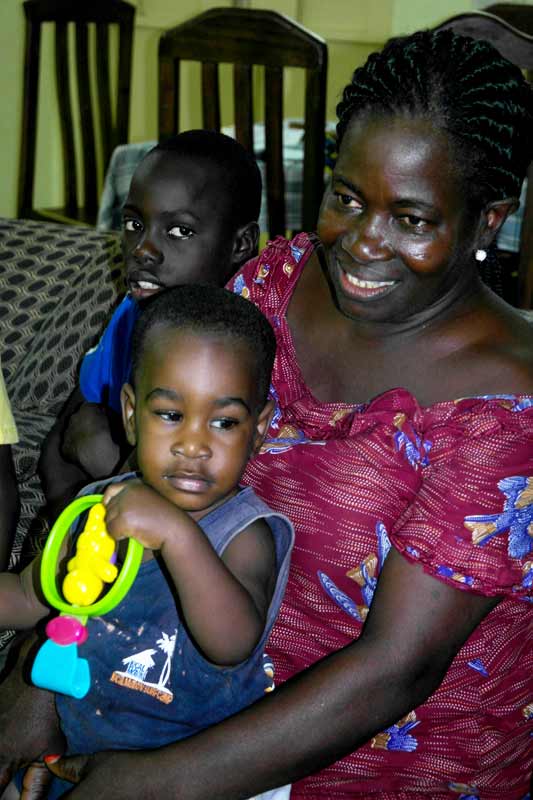 David with his SOS mother and brother. Photo: SOS Archives
Finding David a Home
The paediatrician who took care of little David at the hospital contacted the SOS family program in Yamoussoukro—asking whether the child could be given a home. After one week at the hospital, he was admitted into a short-term home, which is run by the SOS family program.
"When I held David in my arms for the first time, I had no idea what he had experienced before. I found him too calm for a baby of his age. He kept his eyes closed all the time. He almost never complained [of anything] except when he was hungry," said Germaine Yokoli, the child's SOS mother.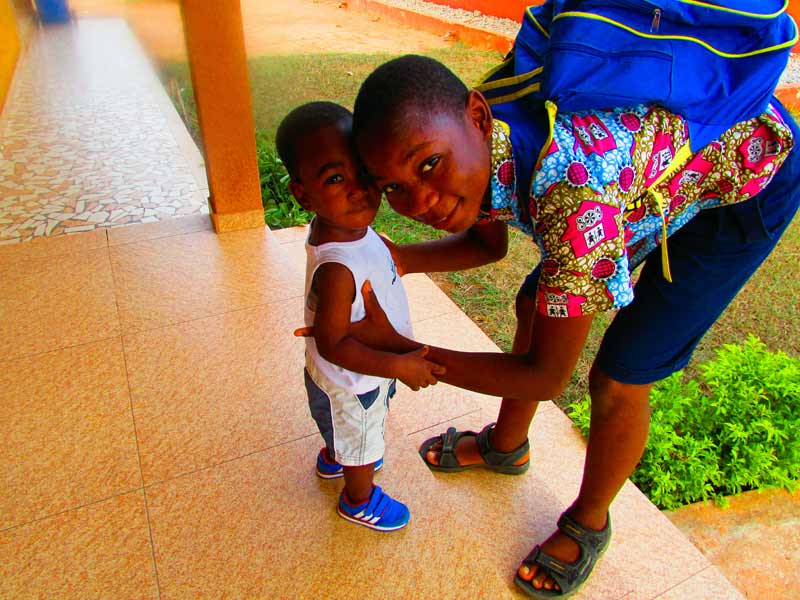 Little David with his SOS brother. Photo: SOS Archives
Recovery
David's infection has healed and he has fully recovered. His SOS mother says David is doing very well. He has grown healthy and plays a lot.
 "He also sees well. He has a good appetite and has gained weight. His biological family has not yet been identified. He is still in the transit house. The director of the SOS family program in Yamoussoukro has expressed his desire to admit David into an SOS family," explained Gisèle Nzickonang, communication and fundraising advisor for SOS Children's Villages Cote d'Ivoire.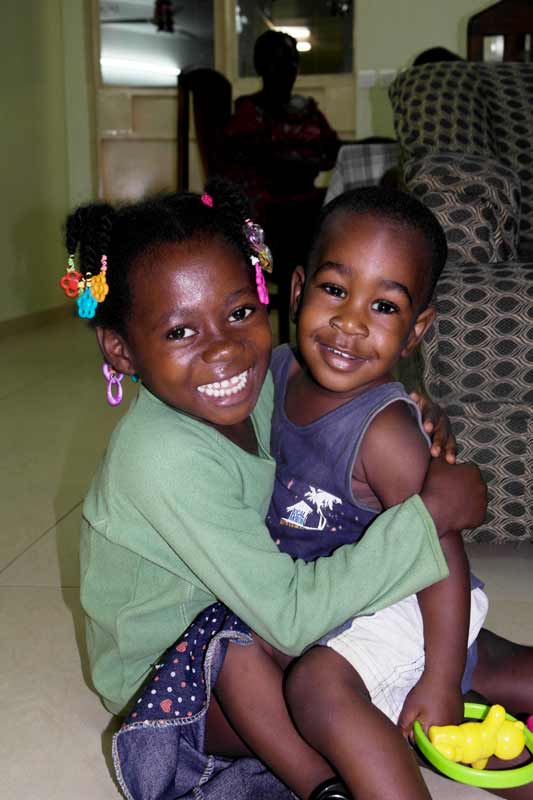 David playing with his SOS sister. Photo: SOS Archives
A Heroic Name
"We decided to name him David, the heroic character in the bible because he was coming from far, considering the condition in which he was found. I decided to give David all the love that a mother is able to give. He is a smiling and cute boy," stated Ms Yokoli.
She likes to see David happy and wants him to grow in a family environment in which he feels loved, protected and where his rights are respected.
Now, a year or so later, David has been welcomed with open arms into his new SOS family at the Children's Village in Yamoussoukro in Cote D'Ivoire.
The little boy is as cute and as happy as a little boy can be. 

Canadian's wishing to support SOS Children's Villages are encouraged to sponsor a child, sponsor a village or to make a direct donation. Your support ensures that SOS Children's Villages can continue to provide a safe and loving home to children like David. Please don't hesitate, act now.
*Child's name changed for privacy reasons.