Responding to the needs of unaccompanied children in Colombia with temporary, family-based care
Venezuela's descent into economic and political turmoil has pushed millions of Venezuelans to leave the country in search of better opportunities. Colombia has received the largest proportion of these Venezuelan migrants and refugees. Between 2015 and January 2021, the Venezuelan migrant and refugee population in Colombia rose from less than 39,000 to 1.72 million.
Within this migrant population, unaccompanied and separated children (UASC) are among the most vulnerable. Since the beginning of the Venezuelan exodus, the number of unaccompanied children in Colombia has steadily increased, and it is now estimated that 4% of all Venezuelan migrants are UASC.
For the past five years, SOS Children's Villages has been responding to the needs of unaccompanied children in Colombia, working in close collaboration with local child protection system, border patrols, and other humanitarian actors. We are providing temporary, family-based care in La Guajira, and Nariño. We are also carrying out family tracing and reunification processes and advocating to strengthen the Colombian protection system to respond to UASC needs in line with UN Guidelines for Alternative Care of Children. 
In 2021, 45% of unaccompanied children cared for by SOS Colombia were 12-17 years of age, 34% were 5-11 years old, and 18% were less than 4 years old. In our family-based care homes, these children are cared for 24/7 by trained psychosocial professionals. They benefit from safe shelter, nutrient rich food, hygiene materials, education, recreational, psychosocial and self-protection activities as well as physical/mental health services while family reunification efforts are undertaken.
Image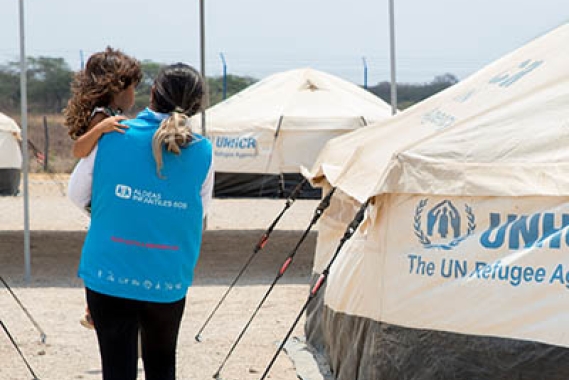 An SOS Psychologist notes: "When unaccompanied migrant minors arrive in Colombia, most of them have suffered traumatic experiences that lead to low self-esteem and insecurity, which does not allow them to plan their future and their next steps. SOS Children's Villages Colombia offers temporary shelter to migrant unaccompanied minors while providing psychosocial support to work on resilience and emotional recovery."
Image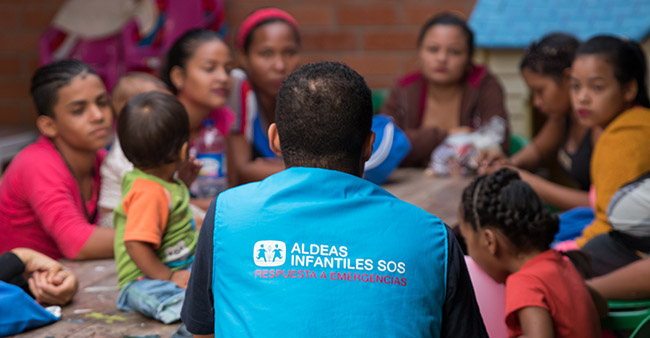 SOS Children's Villages Colombia also supports children to obtain refugee status so they have access to basic services, such as health care and education.
In 2021, we cared for 323 unaccompanied and separated children in Colombia. Of these, 78% have been reunited with their families.
_____________
Background: Today, 79.5 million people are displaced from their homes, more than any other time in recorded history. Children are disproportionately affected, accounting for nearly half of forcibly displaced people worldwide. These unaccompanied and separated children are at risk of violence and abuse, psychological stress, poor nutrition, hunger, loss of education, inadequate healthcare, and permanent separation from their families. According to the UN, they are also in danger of grave violations including death, recruitment into armed groups, abduction, and rape or sexual violence.
SOS Children's Villages works in coordination with national governments and other humanitarian actors to identify, document, trace, and reunify unaccompanied and separated children with their families. At the same time, SOS Children's Villages trains local professionals working with children (such as health officials, police forces, border patrol) on case management for unaccompanied and separated children.
Learn more about how SOS cares for children separated from their families during an emergency.