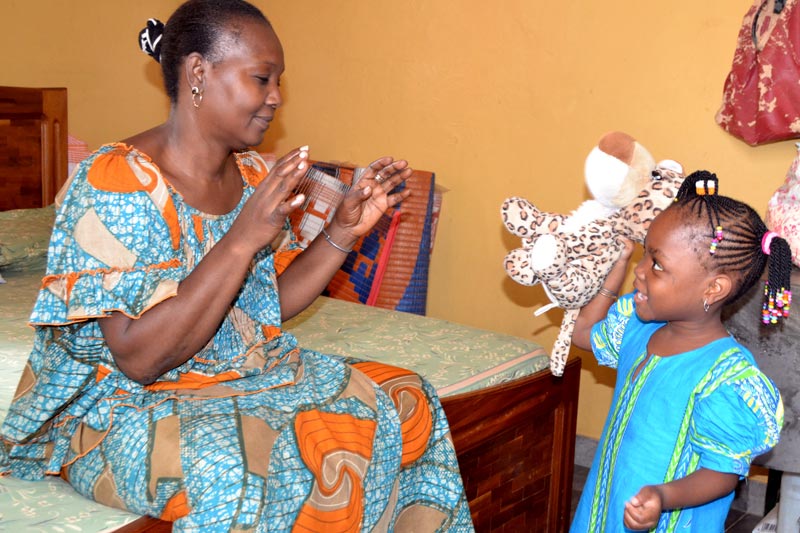 Just like in every family, children like to play tricks on their parents once in a while and SOS families in Senegal are no exception.
Last year on April fool's day, Fatima* decided to play a joke on her SOS mother Bineta. Knowing that her mother was afraid of cats, Fatima patiently waited for Bineta to be in the kitchen to start putting her plan into action. She brought a stuffed toy jaguar into her mother's room, knowing that she'd want to take a nap after lunch.
As soon as SOS mother Bineta opened the door to her room to take a well-deserved nap, she saw what appeared to be a cat's tail flickering under the bed cover. High pitched screams could be heard from a mile away alerting all the neighbours.
In minutes, the house was packed with neighbours, curious about what had just happened. Fatima burst out laughing and Bineta quickly figured out which child had put the cat in her bed. Bineta told Fatima that she was a good prankster and they laughed about the situation together. After all, the cat was just a stuffed jaguar.
Canadians wishing to give an orphaned or abandoned child a brighter future are encouraged to, sponsor a child, sponsor a Village or make a one-time donation. Your support will help make a lasting difference in the lives of vulnerable children. Please help today.
*Name changed to protect the privacy of the child