Young Entrepreneurs: Growing a Business from the Ground Up
Image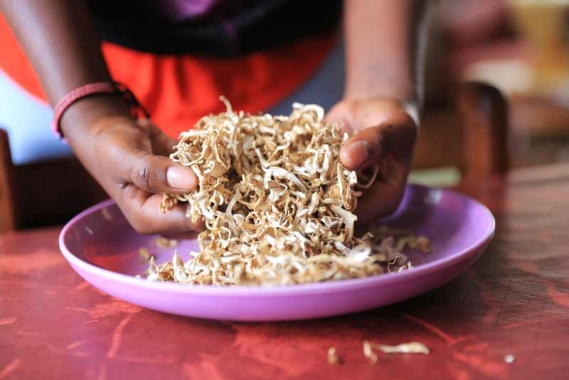 Young people face significant challenges when they try to transition into the labour market and into an independent life. Often, there are not enough jobs or young people do not have adequate skills to find work. The GoTeach partnership between SOS Children's Villages and Deutsche Post DHL Group is helping to bridge this gap in Uganda.
The GoTeach partnership has teamed up with the business development organisation Entreprise Uganda to give young people the opportunity to complete skills and business idea development training to create business models. In addition, the budding entrepreneurs receive financial and technical assistance and get support from volunteer DHL mentors so they can set up their own businesses.
Ingrid Nalukwago, 22, and Stephen Nyakairu, 28, are two of 150 young people who have participated in the entrepreneurship training in Uganda. Both have been able to establish small businesses and are sharing their success stories to encourage other young people to shape their own futures.
Ingrid: "My success is backed by the fact that I refuse to give up"
Ingrid Nalukwago grew up in an SOS Children's Village in Kakiri, Uganda. In 2015, she was selected to participate in the GoTeach program and developed the idea to launch a mushroom business. Today, she is also raising chickens to generate additional income. She is currently studying business computing at the Uganda Christian University in Mukono.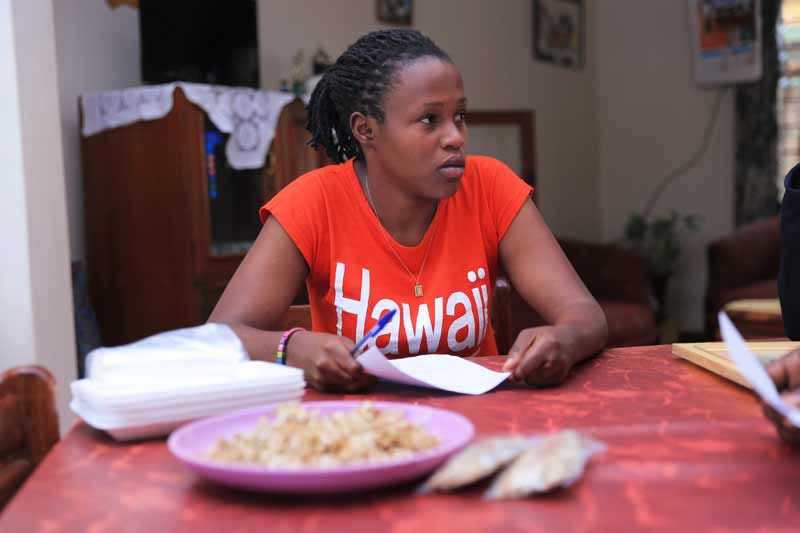 Caption: Ingrid Nalukwago is known to be an eloquent, confident and hardworking young woman.
When Ingrid started persuing her business idea, she did not know much about mushrooms or running a business. So she started doing her own research, drawing on other people's experience in mushroom farming. Slowly, she learned about the tricks of the trade.
The entrepreneurship training helped her to acquire the life, business and academic skills necessary to become an independent business owner, she says. In addition, she received a grant to make initial investments. The training program also encouraged her to work with whatever was available to her. Today, Ingrid passes on the advice she received: "I urge young people to start small and with whatever small savings they have."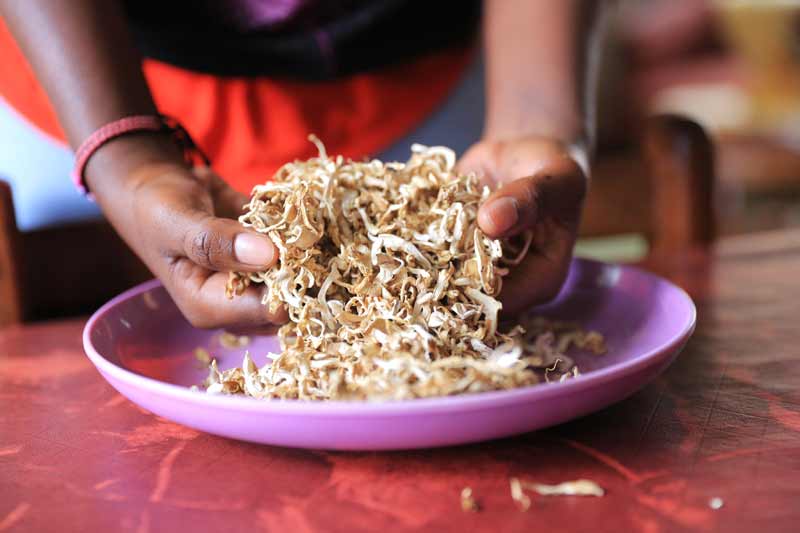 Caption: Ingrid had the idea of starting a mushroom farm after she seeing a documentary on TV.
One of the main challenges many young entrepreneurs face is the lack of starting capital. But inspiration and skills are equally important to succeed, Ingrid says. "The training taught me that business ideas start with the person – everyone is their own capital."
Ingrid knows that it also takes perseverance to be able to realise her plans. "My success is backed by the fact that I refuse to give up even when things toughen up because challenges are part of life and if you embrace them, you can always find ways of overcoming them."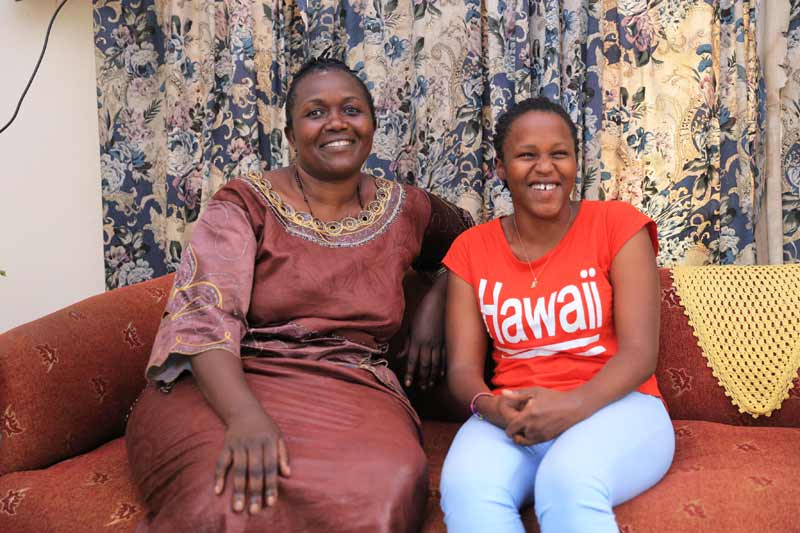 Caption: Ingrid's SOS mother Maria has supported her business plans.
When Ingrid is at university, her SOS family helps her with the business. But she makes sure she is always up to date on her business' development and progress. "During holidays, I give my business a lot of attention to make up for the lost time. This is how I am balancing my education and business."
Her SOS family has been an important pillar for Ingrid. "I am proud of my [SOS] mom who has seen me through every stage of my life and has been involved in the success of my business", she says.
Ingrid has many interests and ambitious plans for the future. "I aspire to become a writer, a website designer and programr, but most of all I want to keep being a business person."
Stephen: "Be patient as you work hard"
When Stephen enrolled in the SOS family strengthening program in Fort Portal, Uganda, in 2010, he did not know that he would become a businessman. He started studying computer sciences in 2013 and initially wanted to set up a computer laboratory to teach young people IT skills. The entrepreneurship training and his GoTeach mentor helped him shape a different business idea, using the resources available to him to reach his long-term goals – to become a successful entrepreneur.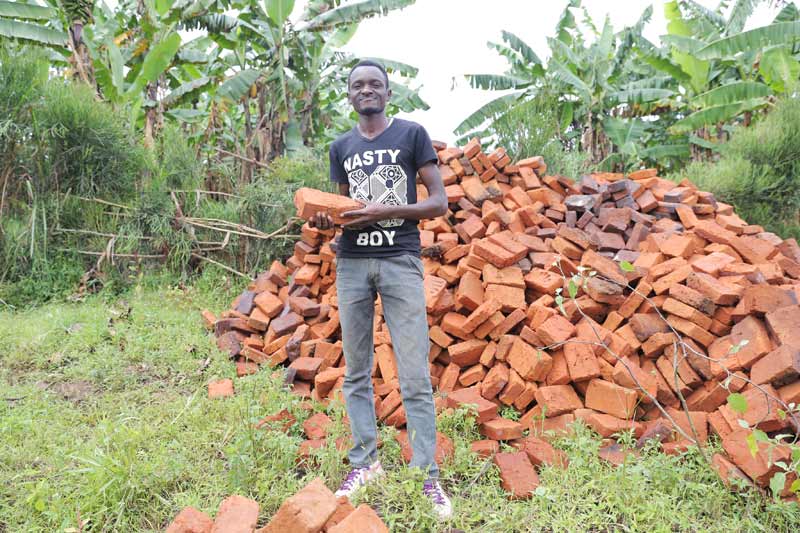 Caption: Stephen used the resources available to him to start his first business.
"Start with what you have", is what he would also recommend to other young people who are trying to become independent. What Stephen had was land with a lot of clay. To be able to produce bricks, he also needed water and labour, so he sold his laptop to be able to cover the expenses. Soon, he was able to sell 1,000 bricks and use his earnings for additional business ideas.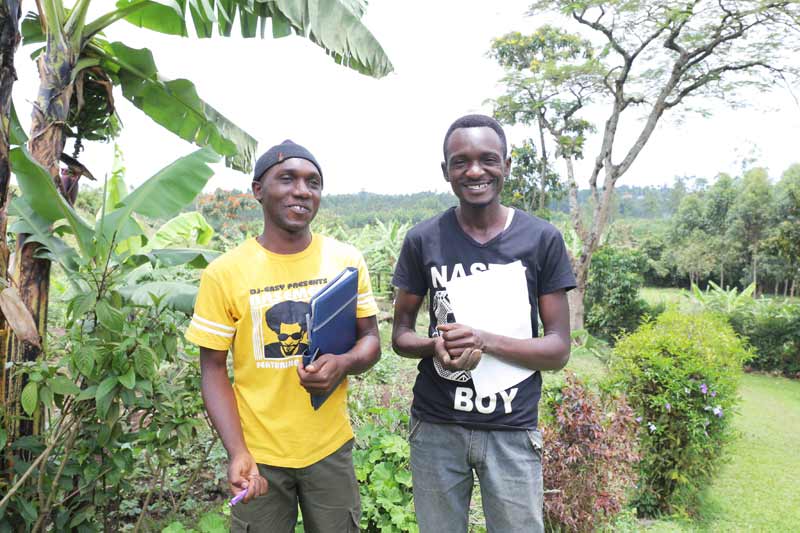 Caption: Stephen and his business partner Godwin are working to increase the production at their new garlic farm.
Less than two years later, Stephen has been able to invest in several different opportunities. He now owns a motorbike used as a taxi, he grows hogs, and he has started a garlic farm with a partner. Stephen focuses on quality to stay competitive.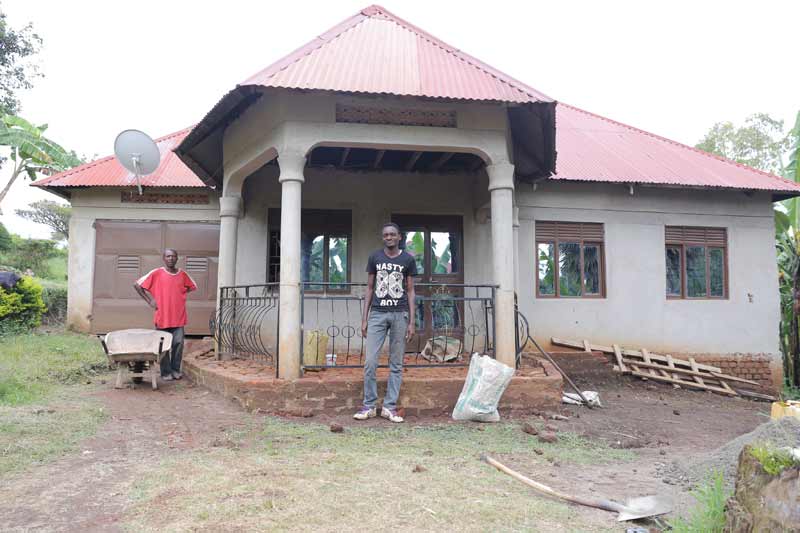 Caption: With the income from his business, Stephen has been able to build a home for his family.
Stephen is proud of his achievements. His businesses are sustainable and he has been able to support his family. He has even been able to earn enough money to build his mom and his sister a house.
But his success brings benefits for the entire community. Stephen is currently employing four other people. Giving back and helping other young people on their way to self-reliance is one of his goals for the future. "Young entrepreneurs should employ and mentor others," he says.
Lack of employment is one of the main difficulties young people of his community are facing. "Often, young people do not have the necessary skills or qualifications to find work and secure their livelihood," Stephen says.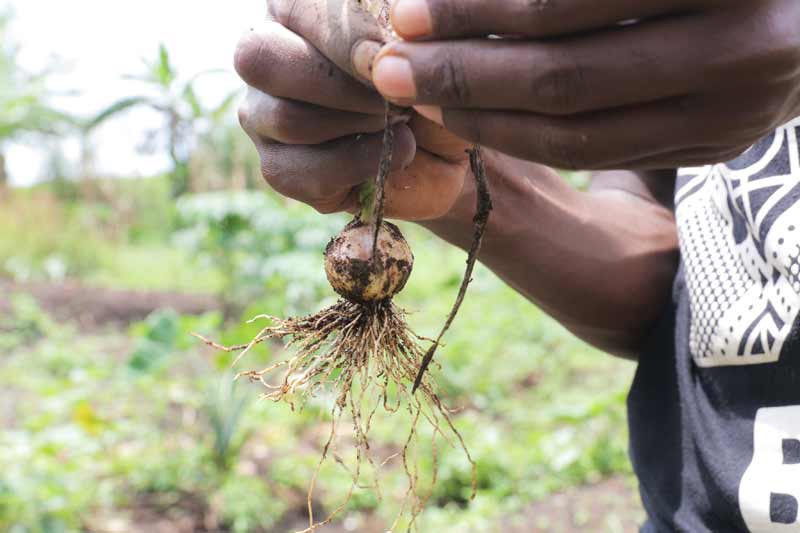 Caption: Stephen has re-invested parts of his income in new business ideas. The garlic farm is his most recent project.
Stephen has not given up his dream of his own computer lab. He has graduated from his computer sciences studies and one day, he still wants to start a big company that provides IT skills training. While he now has an income for the necessary investments, he knows that it takes time to reach your goals. "Be patient as you work hard," is his advice for other young entrepreneurs.
All photos by David Kaggwa, Multiways Photography
Background information:
The GoTeach partnership between SOS Children's Villages and Deutsche Post DHL Group was initiated in 2011 with the goal to enhance youth employability. It connects young people, aged 15-25, with DHL employees who volunteer as mentors and different programs to help them develop the skills and confidence necessary to enter the professional world. GoTeach programs include internships, job shadowing, workshops, and – as in the case of Uganda – entrepreneurship training. The GoTeach partnership is currently active in 26 countries and has provided training and career opportunities to more than 7,000 young people.