This is the third in a four-part series of articles on SOS Children's Villages YouthCan! program. Links at the bottom of the page will help you navigate to the other articles. 
Meaningful youth participation is at the core of YouthCan!, a partnership with and for young people. At every stage of the program, from strategic planning to evaluation, YouthCan! coordinators listen to young people's feedback and act upon it.  
"We are the key stakeholders in this partnership," said 22-year-old Sneha from India during the conference in Bonn. "If young people are not part of the decision-making, what is the benefit for them and what is the use of all the resources provided? Having a seat at the table means we can speak up about our needs. When young people can raise their voices and actively participate in decision-making, they become confident and learn to take responsibility." 
Image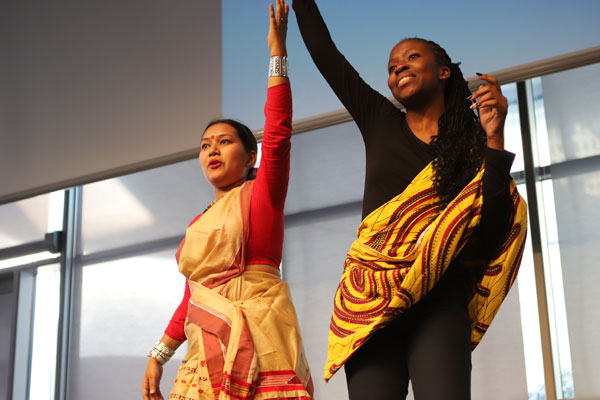 © Magdalena Sikorska 
Sneha was part of the first YouthCan! Youth Advisory Board. When it was launched in 2021, ten young people from different regions were selected for a two-year term. Young people like Sneha, who have grown up in alternative care and have first-hand experience transitioning from school to the job market, know best what the challenges this stage of life brings and what kind of support can be most beneficial. They are also the most effective change agents who can lead by example and engage their peers. 
The purpose of the Youth Advisory Board is to let young people take action on national and global levels and provide strategic advice to the program coordinators while at the same time becoming YouthCan! co-creators themselves. "Our main goal is to represent young people and help YouthCan! understand our needs; this cannot be done without us," said Vanessa from Rwanda during a youth-led conference panel in Bonn. "I joined the Youth Advisory Board to be the voice for young people afraid to talk about their problems and needs," added 20-year-old Alexandra from Romania. 
YouthCan! encourages participants to speak up for their rights, bring change to their communities and engage in peer-to-peer training and mentoring. After completing his internship and digital skills training at DHL, 28-year-old Hack from Benin started his own business and became a teacher and mentor at the Program Centre in Benin.  
Hack says, "My role does not end after a class. Young people come to me with their questions and talk openly because there is no barrier between us. I grew up in front of them and was in the same position before I got to where I am now. My experience makes them believe that they too can do it. Whenever I can, I give them advice, help them deal with their problems and share my experiences, not only the positive ones because I believe we need to learn from our bad experiences in life." 
YouthCan! Facts and Figures 2022