This is the second in a four-part series of articles on SOS Children's Villages YouthCan! program. Links at the bottom of the page will help you navigate to the following article. 
As a multi-stakeholder partnership, YouthCan! engages non-governmental organizations, the public sector, and private companies at national and global levels to achieve a common goal.  

"Young people need more support, especially in post-pandemic times," said Banalata Sen, Global Head of the Go Teach Program of Deutsche Post DHL Group. "We can do a lot individually, but together, we have real power. We grow stronger, driven by the same purpose. The effects are clearly visible.  In 2021, we reached double the number of young people from the year before. We have not slowed down since, and this is just the beginning."
Image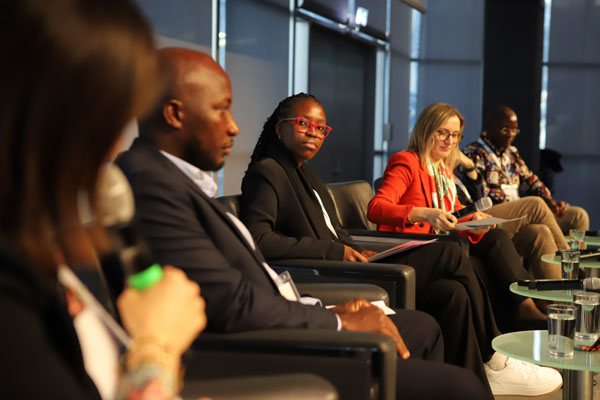 © Magdalena Sikorska 
In 2022, YouthCan! supported more than 14,200 young people from 47 countries. 80% said they felt more optimistic about the future and plans for the next steps in their lives. 
Salimane Issifou, National Director of SOS Children's Villages in Benin, said: "Government and the private sector working with non-governmental organizations to address complex challenges — this is what we have achieved in YouthCan!. Diverse perspectives lead to comprehensive solutions and a more effective use of resources. A multi-stakeholder collaboration gives partners a sense of shared ownership, which fosters lasting solutions in youth employability.  
"In Benin, we, as SOS Children's Villages, listen to the needs and dreams of young people in our care. We share this with companies that bring their resources, know-how and networks. The government's role is to create and reform policies. Together, we work for learning, development and job opportunities for young people in SOS Children's Villages' care and other young people from vulnerable backgrounds," Mr. Issifou explained. 
53% of last year's YouthCan! participants grew up in SOS Children's Villages. Going forward, YouthCan! aims to expand beyond alternative care programs, reach more young people from surrounding communities, and focus on those involved in our family-strengthening activities. 
"It is important that YouthCan! recognize the challenges young people in the communities face and support them in building self-reliance," said 23-year-old Vanessa from Rwanda during the conference in Bonn. "With wider access to education, skills training and job opportunities, young people will be able to gain stability for their families and break cycles of poverty." 
How can SOS Children's Villages and partners reach more and more young people with YouthCan! activities? Safe and effective digital tools are a crucial part of the solution. The YouthLinks community, a virtual platform for networking, mentoring and training, is critical for the program's expansion. This platform brings together more than 1,700 people, and the number of users is increasing quickly. 
YouthCan! Facts and Figures 2022