Providing Safe Haven for Children in Central African Republic
Image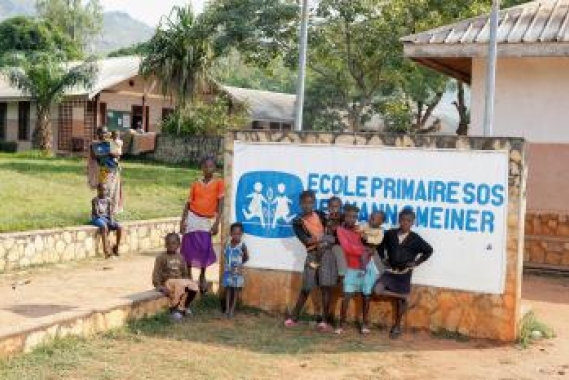 Violence, chaos and killing continue in the Central African Republic (CAR), despite the election of a new, interim president. However, so far none of the mothers or children at the SOS villages in the country has been harmed.
"SOS Children's Villages is concerned that disorder in the Central African Republic is inflicting irreparable damage on the children of that country," said Richard Pichler, CEO of SOS Children's Villages. "In the capital Bangui, the SOS school is being used as shelter for three thousand internally displaced people. While we are pleased that our facilities can be used to give families safe haven, we are concerned that the situation in the country is too volatile for children to attend school. Too many children throughout the country are living without access to healthcare, education, or even a secure place to call home."
Aid agencies continue to report sporadic violence in CAR. Just last week, at least 22 people were reportedly murdered in an attack on a convoy. Only days later, a Christian mob reportedly killed two Muslims, setting their bodies alight and dumping them at a roundabout. Much of the fighting is sectarian in nature, between predominantly Muslim 'Seleka' groups and mostly-Christian Anti-Balaka groups.
French and African Union (AU) troops have been sent as peacekeepers to CAR. Soldiers from the Multinational Force of Africa (FOMAC) are currently involved in protecting SOS Children's Villages.
Internally Displaced Persons (IDPs) have sought refuge at the SOS Children's Villages compound in the capital, Bangui, straining resources.
There are two SOS villages in the Central African Republic, in the capital Bangui and in Bouar, in the west of the country.
Food supplies are being provided in cooperation with the World Food Programme (WFP), but water and sanitation facilities remain in short supply and the threat of disease looms. An SOS Children's Villages driver in Bangui was attacked by Anti-Balaka forces last week and is currently in hospital.
Sporadic clashes between Seleka and Anti-Balaka groups have been reported in Bouar, with groups also vandalizing local shops. The SOS village in Bouar is protected by 14 AU soldiers and fencing. The SOS medical centre there has stored food, water and fuel to support local families and those displaced by the violence.
SOS Children's Villages is working closely with UNICEF, WHO and WFP to protect vulnerable children in the region and will continue to do whatever it can to keep children safe from the growing violence in the country.