Since 2000 SOS Children's Villages has been working in Pushkin, just seventeen kilometres south of St. Petersburg. It was the third location in the country where we started providing support to families so that they could stay together.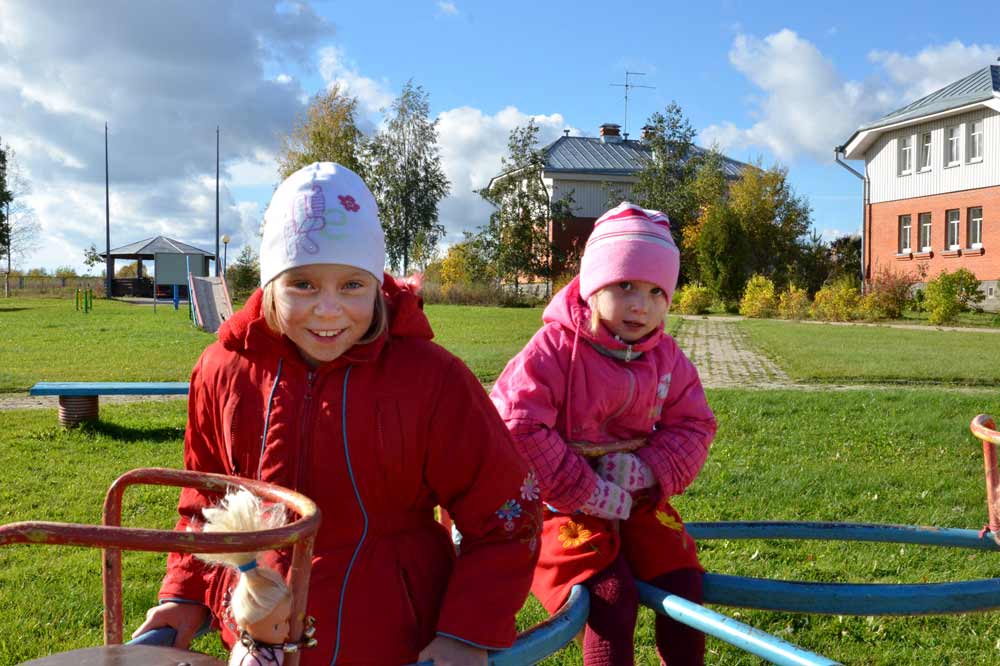 in St. Petersburg, Russia
What we do in St. Petersburg
SOS Children's Villages has been active in Pushkin since 2000 by offering family strengthening programmes, counselling and psychological support to families and children in the neighbourhood so that they can stay together.
In conjunction with local agencies, we aim to provide children with access to essential services in order to promote their development and enhance their social skills. We offer families advice on parenting skills and training on how to generate an income. We also give them advice so that they can access housing, or state allowances and benefits.
However, if in spite of support, children cannot stay with their families, they can find a loving home in one of the twelve SOS families where they are cared for by an SOS mother who has been trained to provide a stable and loving environment. When children are ready to leave their families, they move to the SOS Youth Programmes in St. Petersburg while they attend further education or receive training. With the help of professionals the young people are encouraged to become more independent.
56
Orphaned and Abandoned Children
An increasing number of children are losing parental care
The city of Pushkin has about 92,700 inhabitants and is located about 17 kilometres south of St Petersburg, which in turn has a population of nearly five million people. Pushkin is well-known for its important cultural and art treasures, for example the summer residences of the Russian Tsars are found here.
This cultural heritage can attract up to 7,000 visitors a day in the high season, thus providing the local population with a source of income. Other employment sectors include the mechanical engineering works, food processing plants, and the production of furniture and medical equipment.
Although some of the sectors have seen growth in recent years, reform in the region around St. Petersburg has been slower than in the Moscow area. The unemployment rate remains high and many families struggle to make ends meet. Due to the fact that the average income of households has fallen significantly in recent years (for example there was a six per cent drop from November 2008 to November 2009), the standard of living has also deteriorated.
Children and elderly people are most affected by poverty. The availability of decent housing is another problem in St. Petersburg - the shortage of accommodation and the rising prices have resulted in many families living in crowded conditions.
The city of St. Petersburg has an alarming number of HIV/AIDS infections: it is the highest in the whole of Russia. Stigma and discrimination against HIV/AIDS still exists, and those suffering from the disease find it hard to access health care, education and employment. In many cases other illnesses such as hepatitis or tuberculosis are also present.
The number of children and young people affected by the disease has been rising, and a recent survey estimated that around 38 per cent of St. Petersburg's street children are affected. Even if children do not have HIV/AIDS themselves, they suffer if their parents cannot find work or keep a job due to the illness. Unfortunately, many of these children lose parental care.
A need for family-based care
In the past decades the situation of the people in St. Petersburg has worsened due to the deteriorating social and economic conditions. This has led to an increase in children who have lost parental care as families struggle to meet their basic emotional and physical needs. The local authorities have supported the work that SOS Children's Villages does in the area, even donating the piece of land on which our family homes and social centres are based. The government is struggling to care for the increasing number of children who have lost parental care, and most of the children who come to live with the SOS families originate from the state orphanages which are overcrowded.