SOS Colombian teen awarded prestigious scholarship
Tuesday, November 25, 2014
Image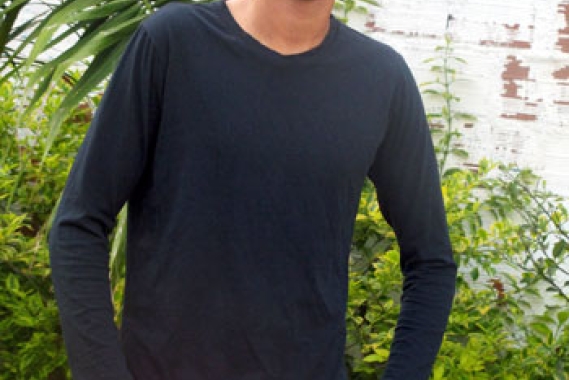 A Colombian teenager is one step closer to achieving his dream after winning a prestigious scholarship.
"It was one of the most exciting moments in my life," says Geinson, one of the eldest children living in the SOS Children's Village in Cali, Colombia
The 15-year-old from Colombia aspires to one day become a neurosurgeon. He recently won a scholarship through World Colleges Unite to finish his education in Costa Rica. When he was 11 years old, Geinson and his younger brothers came to the SOS Village in Cali. The children lived with their grandmother after their mother was unable to care for them.
Geinson would help clean, cook and care for his brothers while his grandmother was at work. As a result, he frequently missed school and had little free time to play with friends. When his grandmother was hospitalized, the children were left to fend for themselves for two weeks.
"We were afraid we would never see our grandmother again," Geinson recalls. "Neighbours would help us sometimes, check in on us or give us food."
After some time under foster care eventually Geinson and his brothers were brought to SOS and their search for a family of their own was over.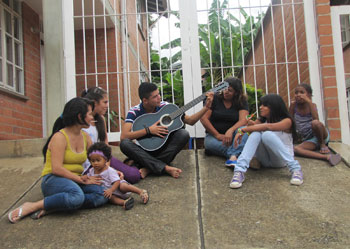 "For me it was very important to know I would have a mother, even if she was not my biological mother," he says with a smile. "And, that there would be other opportunities to study and rest easy knowing that my brothers were going to be fine. I already had some goals of my own and I knew that in the village it was going to be possible to achieve them."
In their new home, Geinson flourished. His school grades improved rapidly, he felt calmer, and he enjoyed his new relationships with his SOS mother and siblings.
Geinson was chosen for his scholarship from 164 candidates for the scholarship and underwent a rigorous selection process.
"It was hard to do, but very satisfying," he says. "First I competed with other young people at a camp in Bogota, the capital, where I underwent different assessments - physical, psychological, knowledge and talent level - for two days."
"The interview was the hardest part, because I was so nervous, even though I kept reassuring myself that if I didn't get it I would still have people who love me and I could take refuge in my music."
A week later, he got the call he had been waiting for.
"My life in the village has given me the chance to make my dreams come true," he says. "If we had not come here, maybe I would not ever have dared to dream of being a doctor or studying abroad."