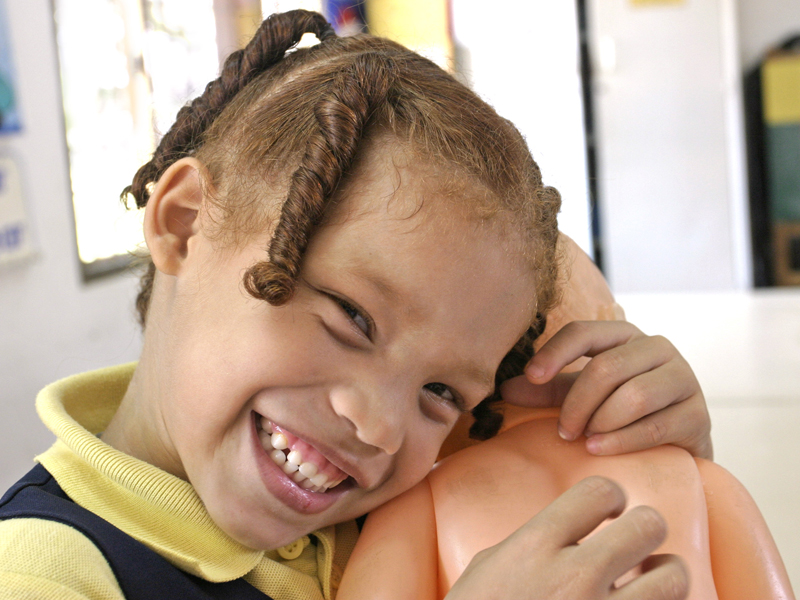 Eighteen months ago, Thaís Vejas came to the SOS Children's Villages social centre in Turmero-Maracay, Venezuela seeking help for her youngest son, Jose Adrian.
The 33-year-old mother was struggling to balance her fulltime work with caring for the 18-month-old boy, and relying on a deaf mute paternal grandmother to fill the gaps had left the boy with speech deficits.
"Jose Adrian was having trouble expressing himself because he spent so much time with his grandmother and was repeating the guttural sounds she makes," says Thaís.
She knew of the social centre because her nephew had also received care there.
"The centre has not only taken Jose Adrian in for daily care, they have given me support and advice about his care and how to improve his speech," she says. "We are so grateful."
While at the social centre, Jose Adrian has received counseling, speech therapy and referrals to rehabilitation specialists. Today he speaks normally for his age and has grown in confidence.
Eight months after Jose Adrian joined the centre, Thais suffered economic problems and was offered a role as a community mother.
"Once again I got help from SOS Children's International Villages – they have trained me and offered me courses in entrepreneurship which will help me and my sister grow our lingerie sewing business," says Thais.
"When my son first got help here I was not community mother, I was just a local mother – now I try to give all of our mothers here the same level of care that I received when I was in their place."
She feels more confident as a mother after her experience and training at the social centre, and better equipped to make a living for herself in the future.
"I am helping my family, giving my son a healthy environment, contributing financially," she says. "So I feel that when I finish my time here within SOS, I have new possibilities that will allow me to continue helping both my family and my surroundings."
In 2014, the social centre in Turmero-Maracay was able to assist 455 individuals with a variety of assistance.  Of those 455 individuals, 224 were children who received care.  If you would like to help SOS Children's Villages work in Venezuela, please consider making a financial donation.