The Philippines: One Year After Super Typhoon Haiyan
Thursday, November 6, 2014
Image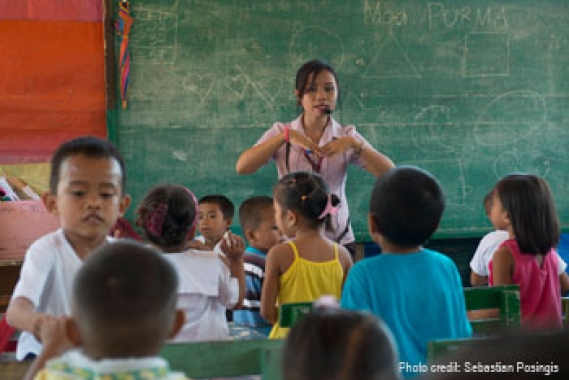 SOS Children's Villages has helped transform the lives for hundreds of women, children and families in Tacloban, Philippines after Super Typhoon Haiyan struck in November 2013.
A central theme of the SOS Emergency Response Program in Tacloban is the notion that the help provided must be both relevant and sustainable.
Over the past year, SOS Emergency Response Program in the Philippines has done the following:
SOS Children's Villages now supports 124 orphaned children (ranging from infants to college-aged students) in its Kinship Program. This initiative is primarily for children who have lost both parents and are now living with their relatives or guardians. The goal of the program is to provide the same type of support our Children's Village offers. Each child, through their guardian, is given a monthly stipend that covers their expenses for education, clothing, health and even day-to-day transportation and food allowance for going to school.
SOS Children's Village Tacloban has undergone renovations. The village is now bigger and better and continues to be a safe and secure haven for children. SOS is also taking on the responsibility for the rebuilding and reconstruction of the nearby school in the community of Palanog. It is expected that the entire school will be rebuilt by early next year.
In mid-June, SOS Children's Villages secured 29,000 square metres of land to build permanent housing for families in need.
SOS has been providing families with the materials needed to earn an income, such as boats for fisherman and tools for carpenters. So far, 467 families have been helped under the livelihood program of SOS, across a number of Tacloban communities.
The first SOS Child-Care Spaces have been established in Tacloban. The first facilities were set up barely a week after the disaster. SOS Children's Villages International established 11 Child-Care Spaces all over Tacloban and served more than 2000 children.
Under our Emergency Response Program, SOS Children's Villages is also providing support for 93 families that are currently part of the SOS Family Strengthening Program.
SOS Children's Villages is committed to ensure children and families affected by the typhoon receive all they need to thrive.

Canadian's wishing to support SOS Children's Villages are encouraged to sponsor a child, sponsor a village or to make a direct donation. Your support ensures that SOS Children's Villages can continue to provide a safe and loving home to orphan and abandoned children worldwide.