SOS relies on the kindness and generosity of Canadians to be able to provide a home for the most vulnerable children around the world.
By becoming a child sponsor you are helping an individual child in need.
(You will receive a Canadian charitable tax receipt)
SOS Children's Villages in Kaifeng
SOS Children's Villages has been working in China since the mid-1980s. Our work developed rapidly all over the country and we have been present in Kaifeng since 1997. China has undergone many changes in the decades since, and yet the need to support vulnerable children and families is as pressing today as it was thirty years ago.
In addition to advocating the rights of children at a national level, SOS Children's Villages is active in protecting children at a local level in Kaifeng. Children who can no longer live with their families can find a loving home in one of the 14 SOS families. 
Media
Image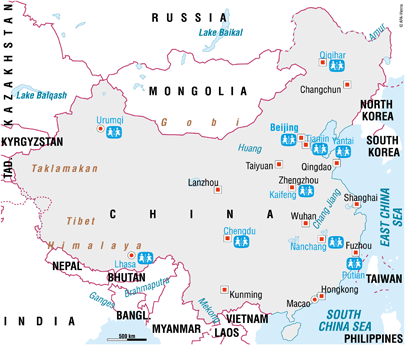 The children grow up with their sisters and brothers in a familial environment full of love, respect and security. The children from the SOS families attend the local schools.
The SOS Kindergarten can look after up to 180 children, from both the SOS families and from the community. Having a place where a professional looks after their children while they are at work makes life easier for working parents. 
As the children grow older they can move into the SOS Youth Programme. With the support of qualified professionals, the young people develop perspectives for their future, learn to shoulder responsibility and increasingly make their own decisions. They are encouraged to develop team spirit and build up contacts with relatives and friends, as well as with the relevant authorities and potential employers.
Hundreds of thousands continue to live in poverty
The city of Kaifeng is situated in Henan province, about ten kilometres south of the Yellow River. Kaifeng was the capital of the Chinese Empire for seven dynasties and is considered one of the cradles of ancient Chinese civilization.
Its various historic and cultural sites attract many visitors, and the local government is hoping for an increase in tourism which will improve the lives of the local population. The province's other sources of income and employment are agriculture, industry and commerce. When compared to other regions, 
Henan, however, remains relatively impoverished. The neighbouring provinces on the coast in contrast are flourishing, and many people from Henan migrate there in search of a better life. 
According to some reports, areas like Henan receive little support in order to alleviate poverty. People living in the rural areas of the country face particularly bad conditions, but there is also urban poverty in cities like Kaifeng. 
Children living here are often the first to suffer the consequences of economic and social changes. Households with many members, those where the adults are either unemployed or underemployed, and those with a lower level of education are most likely to be poor. Although in many areas school fees have been abolished, some parents cannot afford the cost of school materials or uniforms - as a result children are not sent to school. Other children, for example those born to unmarried parents, are often not registered with the authorities. This lack of official documentation means that they cannot access many services.
Protecting the rights of children
In 1991, China signed the UN Convention on the Rights of the Child, and has launched several programmes to improve the lives of children. With China's economy opening up to the West, and due to the number of social changes, the need to support children/families in the area became increasingly evident. SOS Children's Village Kaifeng was the sixth to be built in the country and is situated in the largest residential area of Kaifeng City. There is a market, a primary and a secondary school and a hospital nearby.
Media
Image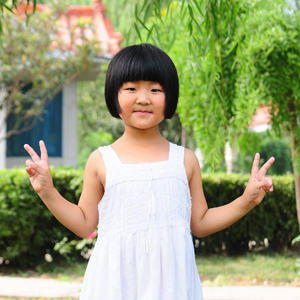 Our Impact
Image

The SOS Kindergarten in China are a fundamental building block for the early development needs including, intellectual and social skills for children.

1

KINDERGARTENS

276

Kindergarten students

Image

The SOS Children's Village in China provides loving homes to orphaned and abandoned children

1

VILLAGES

72

Orphaned and Abandoned Children

Image

The SOS Youth Facilities in China provides youth with a loving environment where they learn to transition into independent living and to expand their education

1

YOUTH FACILITIES

35

Youths in our Care
Our Impact

KINDERGARTENS
The SOS Kindergarten in China are a fundamental building block for the early development needs including, intellectual and social skills for children.
276
Kindergarten students

VILLAGES
The SOS Children's Village in China provides loving homes to orphaned and abandoned children
72
Orphaned and Abandoned Children

YOUTH FACILITIES
The SOS Youth Facilities in China provides youth with a loving environment where they learn to transition into independent living and to expand their education