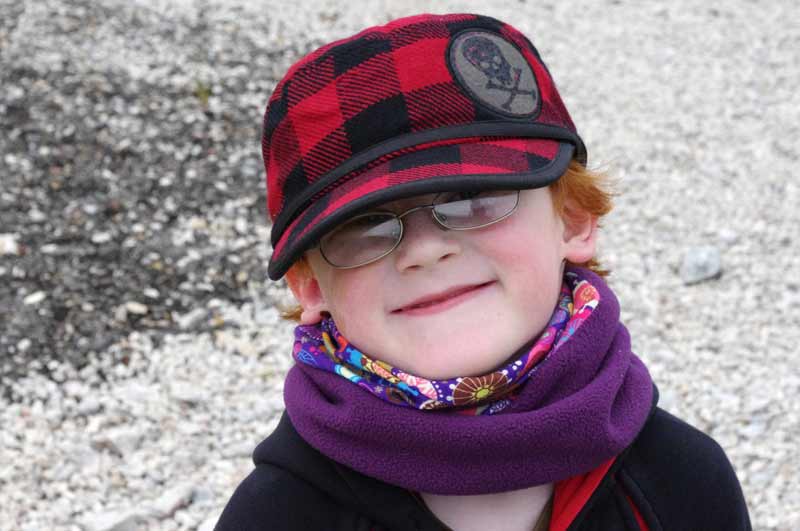 in Estonia
The work of SOS Children's Villages in Estonia started in 1992 shortly after the country gained its independence from the former Soviet Union in 1991. Given the state of the existing welfare system and care homes, SOS Children's Villages moved quickly to provide care and support to families in need. SOS Children's Villages has increasingly reached out to families and provided them with help and support through the recent decades of social transformation. At present there are three SOS Children's Villages in Estonia, two SOS Youth Facilities and one Social Centre (Family Strengthening Program).
Sponsor a Child in Estonia
SOS relies on the kindness and generosity of Canadians to be able to provide a home for the most vulnerable children of Estonia.
For just $36/month you can sponsor a child in Estonia and help provide an orphaned or abandoned child with:
A safe and nurturing home
A loving SOS mother
Quality education
Healthcare
Nutritious food
Clothing and toys
All the things necessary for a bright future
Please help us ensure a loving home for every Kenyan child. Sponsor a child in Estonia now.
| | Child Poverty Rate | Average Yearly Income | Unemployment Rate |
| --- | --- | --- | --- |
| Estonia | 18.60% | $17,370 | 8.80% |
| Canada | 8.80% | $52,200 | 7.10% |
104
Orphaned and Abandoned Children
SOS Children's Villages in Estonia
Since 1992, SOS Children's Villages has continued to respond to the needs of children, young people and families in Estonia. Our organisation is based about 30 kilometres outside the city of Tallinn, but young people are also provided with housing in the capital itself. Through a family-strengthening programme, and working with local agencies, children who are at risk of losing their family are given the support they need to enable them to grow within a caring family environment. As part of these activities, young children may be looked after in the SOS Kindergarten while adults receive help with issues such as income generation and parental skills. Children whose parents cannot take care of them will find a loving home in one of the SOS families.
Many important changes in the last decades
Estonia is a Baltic state which borders Russia in the east and Latvia in the south. To the west are the Baltic Sea and the Gulf of Riga. Finland lies a short distance away, across the Gulf of Finland. There are 1.3 million people living in Estonia, of which 20 per cent are children under the age of 18. Tallinn, in the north of the country, is the capital city with around 400,000 inhabitants.
The majority of the population is Estonian, but Russians account for a third. The large Russian minority is a result of Estonia's past, when it was part of the Soviet Union. Estonia regained independence in 1991, joined the European Union in 2004 and adopted the euro as currency in January 2011.
Social challenges despite rapid economic growth
In the past two decades, Estonia has experienced some important changes in its political, economic, and social structure. Although the economic growth in Estonia has been rapid, and led to it being described as a "Baltic Tiger", there are still problems. The unemployment rate has risen recently and stands at 17 per cent (2011 est). Poverty is a concern with nearly a fifth of the population living under the poverty line (2008 est.). In addition, there are vast regional disparities regarding wealth, employment and access to the health care system.
The integration of the Russian minority into the labour force remains unsuccessful. There are reports of linguistic, employment and educational discrimination against the Russian speakers of Estonia. According to one study, 17 per cent of Russian immigrants in Estonia have experienced discrimination based on their ethnic origin.
Most people are employed in the service industries, especially tourism, which accounts for 15 per cent of Estonia's gross domestic product. About a third of the population is employed in industry and less than three per cent in agriculture.
Due to its geographic location, Estonia has close links to Finland and Sweden - these countries have invested heavily in Estonia and are Estonia's main export target.
Estonia has some challenging health issues to address. It has one of the lowest life expectancy rates in Europe. The health care system is not sufficiently funded and access varies depending on location and economic status. Most worryingly, Estonia has one of the highest rates of HIV in the European Union with around 9,900 recorded cases. The yearly number of new infections has fallen in the last decade, but the figure remains high for such a small country. In the past, HIV was found mostly among injecting drug users but new cases are now emerging among other groups.
Children without parental care are in need of loving homes
Around nine per cent of Estonian children live below the absolute poverty line. Between 2000 and 2007, governmental financial help to families reduced the number of children living in poverty by almost one third. Unfortunately, this positive trend has slowed down in recent years.
There are significant differences between the quality and extent of community-based support services for families in need. In most areas, however, families with problems, such as alcoholism or poverty, are not provided with help and resources to overcome these difficulties and allow them to continue caring for their children at home. Instead, the children are removed from the family and placed in institutions.
State-run institutions are under-funded and this has a negative impact on the quality of care provided to the children. For example, staff who work at these institutions often lack the appropriate qualifications and skills needed to work with the children in their care. The situation of disabled children and those with special needs is particularly precarious as they do not receive adequate needs-based attention.