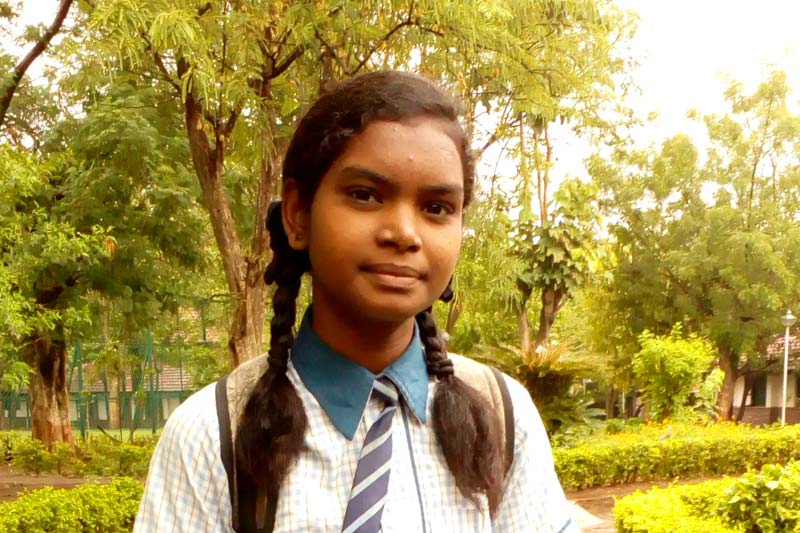 There are over 447 million children under the age of 18 living in India. In spite of the economic boom in India, poverty remains widespread and around half of all children continue to face extreme hardship.
Young girls without the protection and care of a loving family are particularly vulnerable. They are more likely to experience abuse and exploitation, including child labour, human trafficking and forced prostitution.
Providing access to a quality education, and keeping girls in school, is crucial to help empower them and break the cycle of poverty. When girls can complete higher levels of education, it leads to numerous economic and social benefits for girls themselves, their families and their communities.
Meet three girls living in SOS Children's Villages in India, who are pursuing an education and are on the path to a promising future.
Nalini*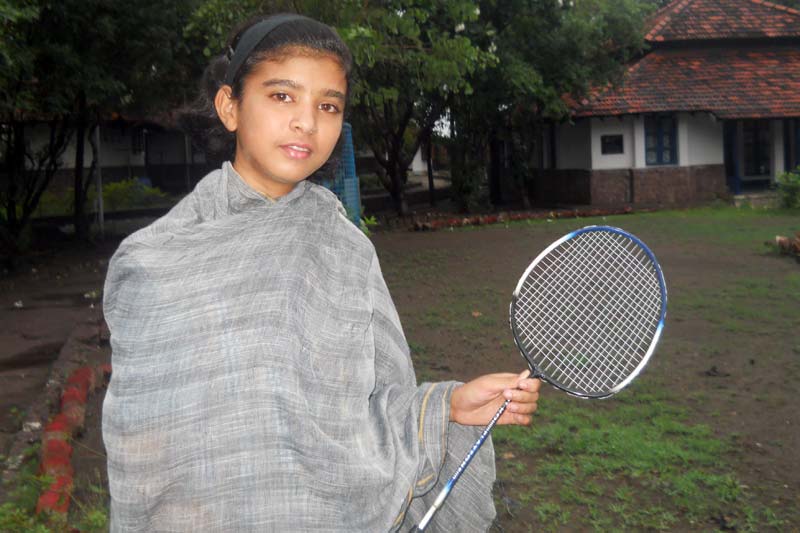 Nalini is lucky to have so many supportive people in her life in the SOS Children's Village. Her SOS mother is one of her biggest champions and is always there for her.
Nalini loves to go to school and her favourite subjects are English and science. She enjoys learning and speaking English, improving her vocabulary every day at school.
Nalini also loves science thanks to her favourite teacher Ms. Varsha. Ms. Varsha supports Nalini in her science studies, encouraging her to pursue more classes and education in this field. Thanks to the encouragement from Ms. Varcha, Nalini would like to pursue a career in the sciences.
"I want to become a doctor, I think one does not have to be brilliant to be a doctor, more important is be hard working and have a good character. That's what makes good doctor," Nalini says.
Gayatri*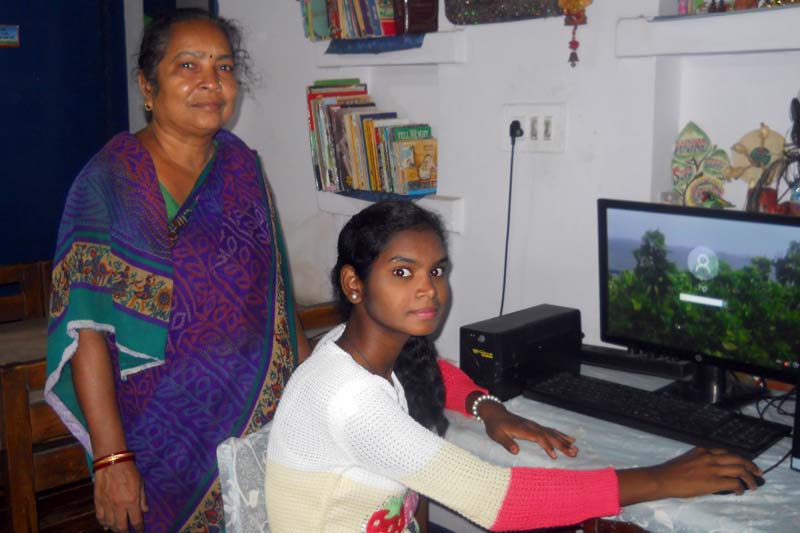 Gayatri is 13-years-old and likes studying at the SOS Hermann Gmeiner School in Bhopal. Her favorite subject is English. "I love speaking in English and the poem 'Daffodils' is my favorite," she says.
At school, Gayatri's favourite teacher is Ms. Reema. She motivates Gayatri to improve in her studies, helping her to excel in school. Ms. Reema also motivates Gayatri to participate in extra-curricular activities like inter-school competitions since she is an excellent student who is full of potential.
Gayatri also loves cooking. She can prepare many local dishes like poha and chapatti. Her SOS mother also helps her in the kitchen and is teaching her how to cook. Gayatri believes cooking is a good skill to have that will help her in the future when she's ready to leave the Village to further her education and start a life of her own.
Aahna*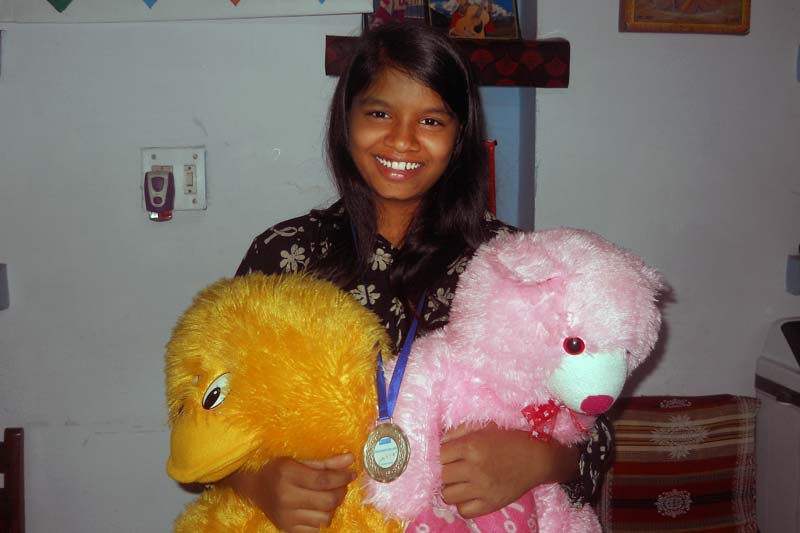 Aahna is 12 years-old and lives with her SOS mother and siblings who she loves dearly. Her SOS mother and siblings support her in every way so she can achieve in her life.
Aahna is a well-disciplined girl and she loves to go school regularly. She loves to go school because of two reasons. Firstly, she likes to study and secondly, she loves to see her school friends .
Aahna's favourite subjects are English and math. She likes English because she has strong command over it. And she likes math because she loves to solve sums and the other mathematical problems. Aahna is in class V at the Hermann Gmeiner School.
Aahna wants to follow her passion and become an actress. Aahna is already a gifted and talented actress, performing in plays and skits whenever she can. She always gives her all when acting and is improving day by day.
Canadians wishing to help vulnerable girls and children in India are encouraged to sponsor a child, sponsor a Village or make a one-time donation. Your support will help orphaned, abandoned and vulnerable children receive the love and care they deserve. Please help today.
*Names changed to protect the privacy of the children.