Sickness, Setbacks and Triumphs: SOS Alum Tells his Story in a New Book
Image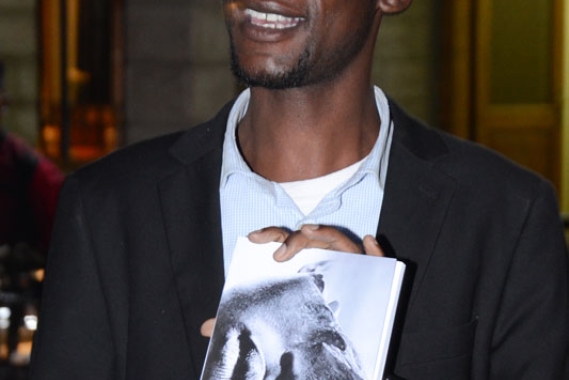 Veliano Tembo says he has learnt many lessons in life, but two are the most important – not to judge the present as a precursor for the future and the value of family.
These lifelong learnings inspired the 28 year old, who grew up in an SOS Children's Village in Malawi, to write a memoir, "The Mystery of an Assured Future". It is a book that tells the story of his personal pain and loss, along with the support he has encountered along the way. 
Veliano started to write his story at a quite a low point in his life. In June 2016, he was lying in a hospital bed, recuperating from surgery. He was alone. His head hurt. It was then that he started to type the first lines of his memoir on his mobile phone.
"Writing helped me transport my thoughts away from my pain to explore the twists and turns that characterised my life," says Veliano, interviewed at a recent book signing in Nairobi, Kenya.  "I wrote this book to have peace of mind but also to share my story."
The book, which is available on Amazon.com, tells the story of a young man whose life has been marked by setbacks. However, through his tenacity and positive outlook, he has always seemed to triumph.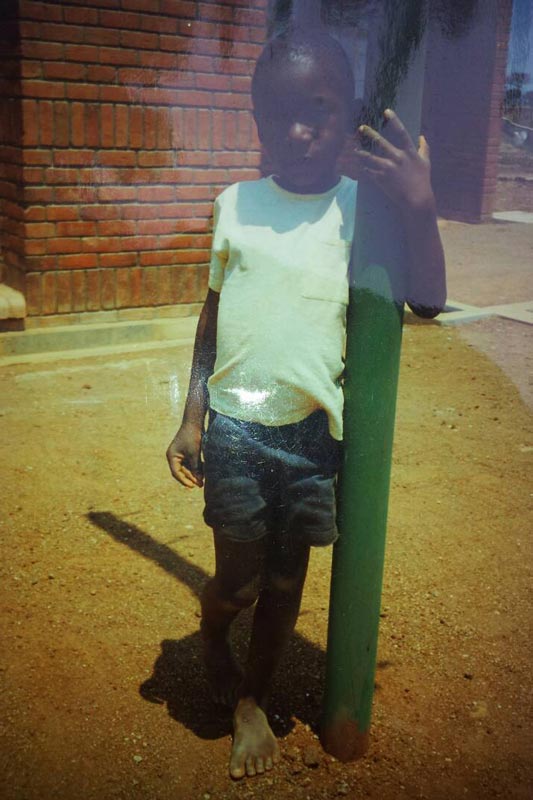 Veliano's first day at the SOS Village in Malawi in 1994
Left with nothing
Veliano is the youngest of seven children. His mother passed away in 1993 and his father one year later. After the death of his father, relatives claimed what little they had, leaving the children with nothing. "We ate anything and everything we could find to survive," he recalls.
One year later, when Veliano was five years old, he found a new home at SOS Children's Village Lilongwe in Malawi. Four of his biological siblings came too and another sibling was placed with relatives. In his new home, Veliano's life changed dramatically.
"Our SOS family was a place of abundance, and I enjoyed the blessings. I was able to recapture my lost childhood, and I was part of an amazing family," he says.
'My rock'
While he never considered himself a bright student, Veliano got a lot of encouragement from his SOS mother. "My SOS mother is my rock," he says. "I trust her. She listens and is always more than willing to help me."  To his surprise, Veliano passed the entrance exam to secure a place at the SOS Hermann Gmeiner International College in Tema, Ghana. He had dreams of one day pursuing a degree in computer science
But just as things were looking brighter, Veliano had a setback. He was diagnosed with a motor neuron disease, a degenerative condition that causes the nerve cells in the brain and spine to stop working properly. A doctor told him he had five years to live. He remembers feeling horrified and weeping.
"The future that seemed so assured was crumbling," he says. "Then I found a coin in my right pocket – a Ghanaian Cede. I put it on my desk and looked at it. I told myself that I was as solid as that coin and that my life would be valuable at the right time and place, just like that coin."
His luck did take a turn for the better. In 2009, his diagnosis was changed giving him hope that his neurological condition was treatable. Battling constant headaches and numbness, he was able to attend university in South Africa and achieved his degree in computer science. With that degree, he went on to become an information technology and communications teacher.
"I consider myself a fighter. Things do not always turn out the way you think they will. I let life breathe, and I enjoy one day at a time," Veliano says.
Finally, in 2016, Veliano underwent surgery to remove a small piece of bone from the top of his spine to release pressure. It was then that he started his book and can now say that he is a self-published author.
"Through it all, my SOS family was there for me. They will be in my life forever,'' says Veliano. "They are proud of me and recognise what I have achieved so far and that something good has come out of this bad situation. It helps when people see beyond my condition and see my abilities."
Canadians wishing to help are encourage to sponsor a child, sponsor a Village or make a one-time donation. Your support will help change the lives of orphaned, abandoned and other vulnerable children. Please help today.