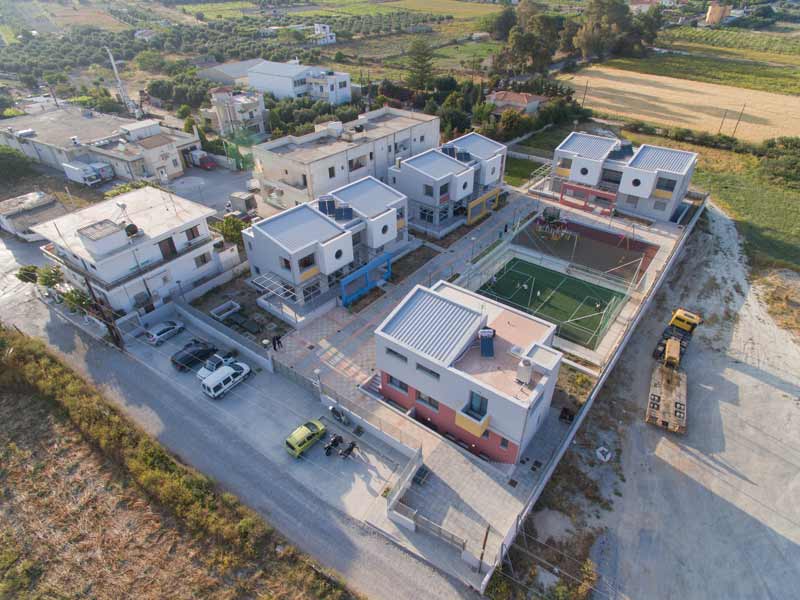 SOS Children's Villages Greece is expanding its care for children on Crete, with the opening of a new Village and other programs to address growing needs on the island.
The opening of the Village near Heraklion comes six years after SOS Children's Villages Greece began work to strengthen families affected by the country's economic crisis. It is the fourth Village in Greece and one of more than 570 SOS Children's Villages worldwide to provide support for children who have lost parental care or are at risk of losing it.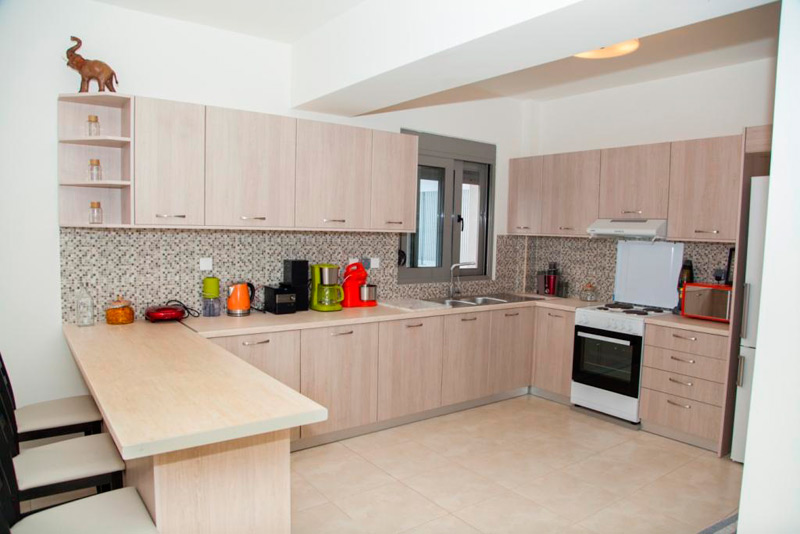 Kitchen in one of the new family homes in the new SOS Children's Village in Crete
"Before the economic crisis hit Greece, Crete was a very wealthy, very touristic island," said George Protopapas, National Director of SOS Children's Villages Greece. "In a very general way, problems seemed to be under control in Crete so there wasn't any reason to start a project. But after the crisis, things started getting worse and we began creating a family strengthening network across Greece, including Heraklion. We saw a lot of broken families, neglected children and abuse. That is why we began to think about starting a Village."
SOS Children's Villages Greece initially used rental homes in Heraklion to offer family care. Through the initiative of several major supporters, the organisation decided to build a new Village to meet the growing needs of children who have lost parental care due in part to economic hardships. Construction began in late 2015 with the help of private donations, including land for the Village.
The Heraklion Village, which includes three houses, a recreational area and an office, opened in January 2018 and will be formally inaugurated on 2 June. It has a capacity for 30 children.
Growing demand for care
SOS Children's Villages Greece first began working on Crete in 2012 by strengthening vulnerable families in Heraklion, a commercial city hard hit by the economic crisis that began two years earlier. It will continue to provide short-term care for children at a rental home in Heraklion.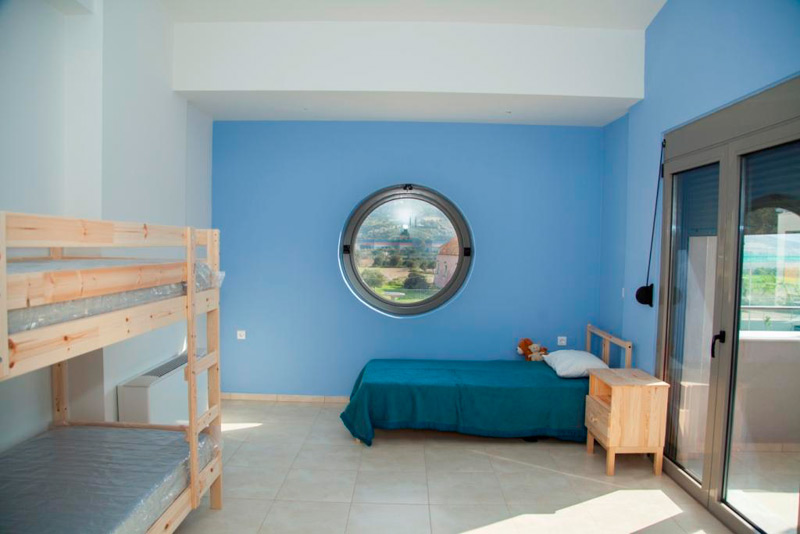 Children's room in one of the new family homes
"This is the first time that we have been able to respond both to the long-term and the temporary needs of children, and in the future we are planning to use at least one of the houses as a youth house," Mr Protopapas said.
He admits there are challenges ahead. Finding qualified mothers at the Heraklion Village is one. "We had 250 candidates from all over Greece and four from Crete," he said. SOS Children's Villages Greece is also being encouraged to expand its care for children and support for families in other parts of the country. In 2017, the organisation opened a home for babies in Athens to address a rise in neglect and abandonment cases.
SOS Children's Villages has been working in Greece since 1975 and in addition to Crete, has Villages in Alexandroupolis, Thessaloniki and Vari, as well as family strengthening and other programs across the country.
Its emergency program cares for unaccompanied boys and girls in Athens and operates a Child Friendly Space at the Kara Tepe refugee centre on the island of Lesvos.