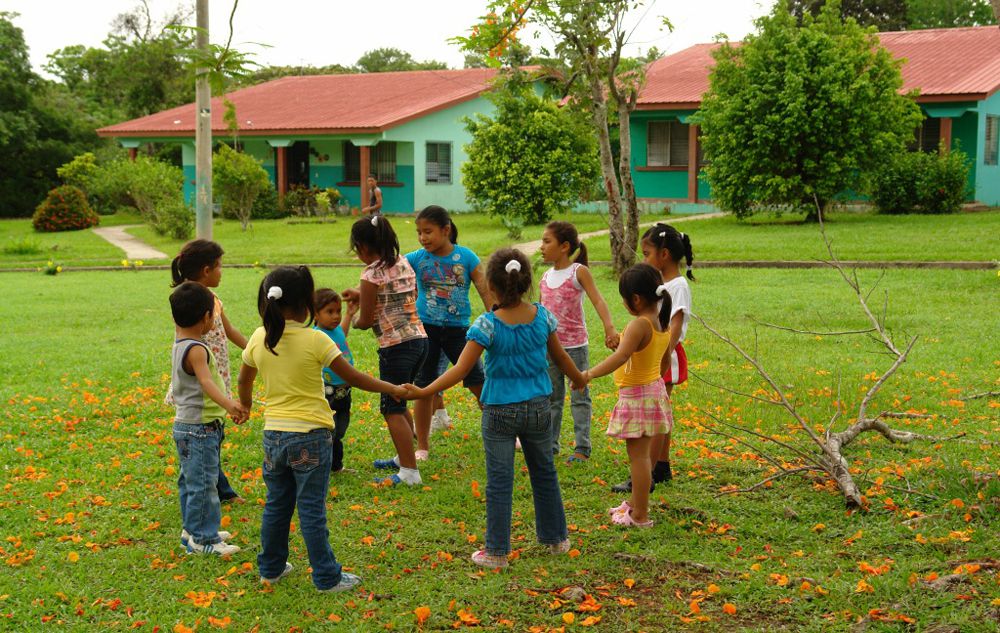 in Panama
(You will receive a Canadian charitable tax receipt)
It was in the early 1980's, with the help of the Panamanian First Lady at the time, that SOS-Children's Villages International initiated its activities in Panama. In 1982, the first SOS Children's Village could be started. It was built on one of the first stretches of land that the United States had returned to Panama as part of the Torrijos-Carter Agreement of 1977. At present there are in Panama four SOS Children's Villages, three SOS Youth Facilities and one SOS Vocational Training Centre.
SOS Children's Villages in Panama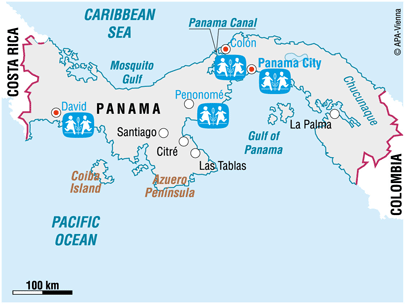 SOS Children's Villages has been present in Panama since the 1980s. The first SOS Children's Village went into operation in 1982. Through our work in four locations - in Panama City, Davíd, Colón and Penonomé - we have been supporting children and young people by providing day-care, education, vocational training, playgrounds and sports facilities.
When children can no longer stay with their families, they are cared for by their SOS mothers in one of the SOS families.
| | Orphaned Children | Child Poverty Rate | Below Poverty Line | Avg Num Children | Maternal Mortality Rate |
| --- | --- | --- | --- | --- | --- |
| Panama | 53,000 | 25.80% | 13.80% | 2 | 0.09% |
| Canada | 45,000 | 8.80% | 9.40% | 2 | 0.01% |
350
Orphaned and Abandoned Children
80
Youth and adult students
Sponsor a Child in Panama
SOS relies on the kindness and generosity of Canadians to be able to provide a home for the most vulnerable children of Panama.
By becoming a child sponsor you are making a commitment to helping an individual child in need. Your gift will help provide a child with food, clothing, education and a loving SOS mother.
Please help us ensure a loving home for every Panamarian child. Sponsor a child in Panama now. Your donation will help change an orphaned or abandoned child's life.
Some facts about Panama
The Republic of Panama separates North from South America and is therefore often referred to as "Bridge of the Americas". It used to be part of Colombia before declaring its independence from the southern neighbour in 1903, backed by the United States.
Panama has borders with Costa Rica to the north, Colombia to the south, the Pacific Ocean and the Caribbean Sea.
With a total population of roughly three million, Panama is one of the smallest countries in the Americas.
At present, it is characterised by one of the fastest growing economies in the world. Revenue from the Panama Canal, which has been under Panamanian control since the year 2000, accounts for a major portion of Panama's Gross Domestic Product.
Gap between rich and poor
The Human Development Index (HDI) for Panama shows that development efforts in the country have improved slightly during the past 30 years. Compared to most other countries in Central America, Panama's HDI is clearly above the regional average.
Although Panama has made significant economic progress, the country's economic growth in recent years has been marked by great disparities. The income shared by the richest 20 per cent in Panama amounts to 57 per cent of the total national income.
The gap between the rich and the poor is still noticeably large. Consequently, a fairly large number of Panamanians has not been able to cash in on the aforementioned economic boom. They still live in conditions of extreme poverty. The indigenous minorities are most affected by this phenomenon with a striking 96 per cent suffering extreme poverty.
Poor infrastructure, scarce resources and malnourishment are not limited to rural areas. In Panama City, the country's capital, gang violence, drug trafficking and child prostitution as a result of social exclusion and non-existent family structures are omnipresent. Particularly affected are the crime-ridden ghettos of Curundú and El Chorrillo.
Within Central America, Panama has the third-highest prevalence of HIV among its population aged 15-49. Most people suffering from HIV do not receive proper retro-viral treatment. Thus, HIV/AIDS is the third-leading cause of mortality in the country.
Situation of the children in Panama
Despite economic progress in Panama, the phenomenon of child labour has not yet disappeared. Within the last 10 years, the number of children aged 5-14 engaged in labour activities has increased by 4.5 per cent to a total of roughly 830,000. Children who live in rural or indigenous communities outside of the capital are most affected. Around half of these children do not go to school because they have to work during school hours. Tuition fees and indirect costs such as school books, uniforms and school supplies often make schooling inaccessible for poor families.
In Panama City, young kids from underprivileged families often form part of street gangs in notorious neighbourhoods like El Chorrillo or Curundú. By entering the gang, they often enter a never-ending vicious circle. Drug abuse, sexual harassment, violence and homicide quickly become part of their everyday life. Due to non-existent family structures, leaving the gang is often not an option.
Commercial sexual exploitation of children as a consequence of poverty has also become a growing problem in Panama.