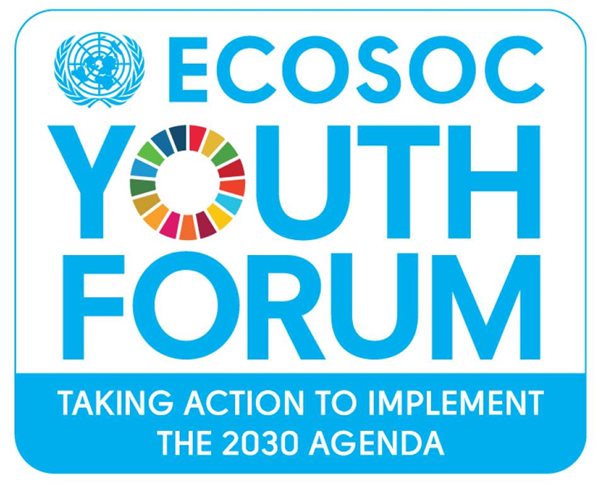 As the 2016 ECOSOC Youth Forum gets under way at United Nations headquarters in New York next week, SOS Children's Villages is helping young people to be heard.
Divine Usabase, a 20-year-old student at McGill University in Montreal, is one such young person. She will participate in the global forum, drawing on her experiences growing up in an SOS family in Burundi and serving as a Youth Ambassador for SOS Children's Villages Canada.
Divine will address ministers, senior parliamentary, civil society partners, youth groups and international organisations gathering at the Youth Forum, which will debate how young people can engage in the implementation of the Sustainable Development Goals(SDGs). The SDGs were adopted by the United Nations in September 2015 and will guide development efforts over the next 15 years.
 
She will participate in a session moderated by the UN Youth Envoy Ahmed Alhendawi in a 'talk-show' type format that will engage participants in discussion and dialogue.
 
Instructions on how to view a webcast of the session can be found here.
Divine has also been selected to do the voice over for a video by the forum organisers on the importance of young people's perspective in decision making processes. The video will be presented during the forum to representatives of the UN member states and other key stakeholders.
 
During her tenure as a Community Engagement Intern with SOS Children's Villages Canada last year, Divine was a catalyst in the development and implementation of Take Action! 2015. This programme raises awareness of the SDGs among young people across Canada, while soliciting feedback on how they can be properly implemented.
 
Moving forward, Take Action is poised to build on this valuable platform by continuing to engage and empowers youth in the Sustainable Development process in 2016. 
About Divine
Divine Usabase is a Burundian, pursuing a degree in Environment and Development at McGill University in Montreal, Canada. Due to her mother's mental illness, she grew up in an SOS family. At age 14, she was the first female student from her country to be admitted to the SOS Hermann Gmeiner International College in Ghana. This is a 4-year programme whose objective is to contribute to Africa's development by providing quality education to students across the continent who demonstrate leadership potential. She served as the Compound Prefect where she developed a passion for environmental responsibility and sustainability. After completing her International Baccalaureate in Ghana, she obtained the MasterCard Foundation Scholarship to study at McGill University.
Burundi has encountered significant political turmoil in recent months. For more on what SOS Children's Villages is doing in Burundi, see here.