SOS Youth Facilities Offer Invaluable Support and Opportunity
Image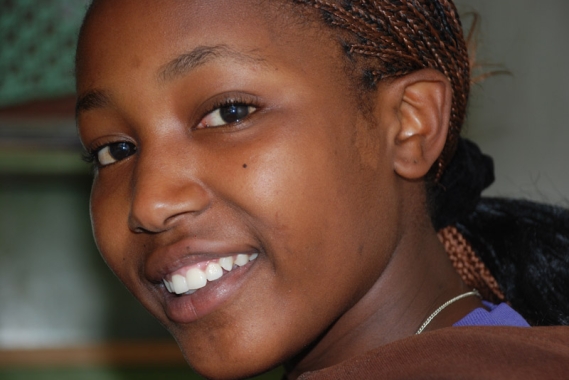 SOS Youth Facilities offers the opportunity for SOS Youth to live in a group home alongside a youth worker in order to live a more independent life, learn responsibility and life skills as they look towards higher education and vocational training.
For those interested in training in a trade, SOS Vocational Training Centres teach the SOS Youth practical work skills that will help them begin careers in their vocation of choice. This can often involve short term paid work. Courses vary from motor mechanics and electric engineering to tailoring and pottery.  Each completed program participant earns a state-recognized diploma or certificate.
The following stories are examples of what young adults have accomplished with the help of SOS Youth facilities.
Fredrick
Fredrick Wasawa is a 30-year old youth currently working for a Voluntary Counselling and Testing Centre in Nyanza Province in south west Kenya. He joined the SOS Youth Facility Nairobi in 2005.
For six months, he volunteered and headed the life skills department at the SOS Youth Centre for youth in the wider community.
Here, Fredrick noticed that young people were reluctant to be tested for HIV. They didn't feel at ease with older counselors and would have preferred a younger person: he therefore decided to become a full time counselor. Fred was soon employed by as an HIV counselor, and now hopes to pursue a degree in counselling psychology: "There are many people out there who need hope and encouragement, especially those living with HIV/AIDS,"  he says. His advice to young people is to be positive in life, despite the many challenges.
"SOS Children's Villages and SOS Youth Facilities made me what I am today,"  Frederick says,  "It gave me the opportunity  to be inspired, motivated and discover  my personal talents,  to build my self-confidence,  develop my skills and increase my knowledge. And what's more,' he concludes, "It helped me succeed and  lead an independent and fulfilling life."
Ramina
Ramina came to the SOS Children's Village in Baku, Azerbaijan when she was a few years old.
Over fifteen years later, she is finishing up her time in the Youth Facility in Baku.
'I went to college to study design and now I am doing my best to achieve my dream and get accepted at the university. I am soon to lead a semi-independent life. I achieved many things while living here: the most important thing is, that I am surrounded by people, who love me, believe in me and respect me. I could not achieve anything without their support," Ramina says.
She is thankful for her friends Rufana and Adila, with whom she has shared her life in the last few years. All of them think about careers, but also about how to stay connected with the village.
"I will always do my best to help SOS Children's Villages, not only financially, but also morally. I will never forget this period of my life and the people, who were and are around me. I am very blessed to have such big and supportive family."