Nepal Earthquake Emergency Response
Image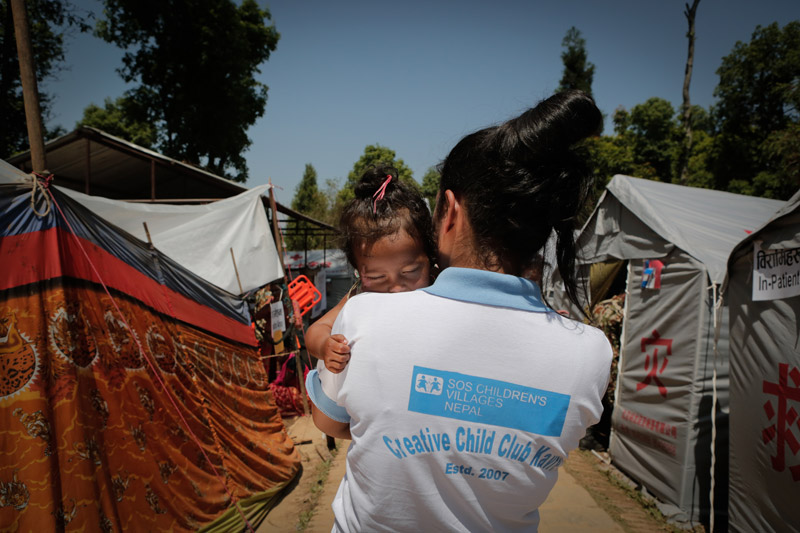 Mobilizing to Keep Children Safe - Read the latest news
On April 25th, 2015, a 7.9 magnitude earthquake struck Nepal near the capital city of Kathmandu causing widespread devastation and a humanitarian crisis in the region. Over 8,000 people have been confirmed dead and many more injured.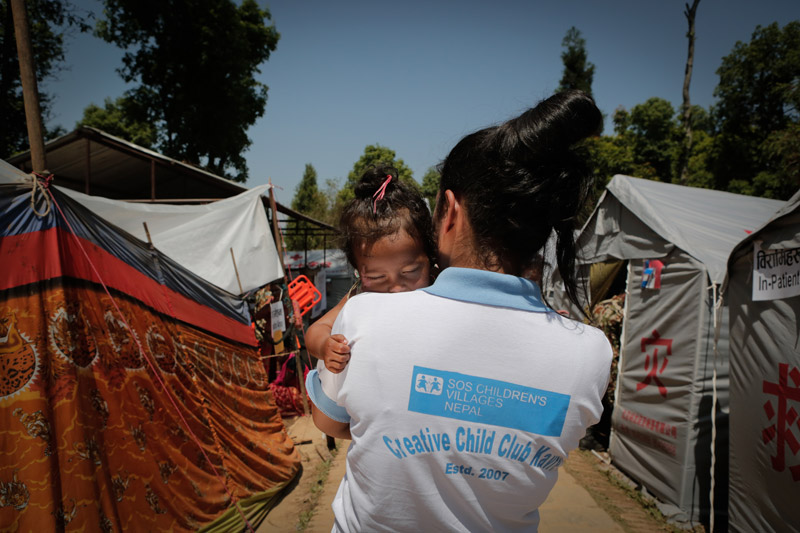 A second earthquake of 7.3 magnitude hit on May 12th  in the Sindhupalchawk district, northeast of Kathmandu, killing at least 42 people and injuring over 1,000.
Children and staff in our Nepal SOS Villages are safe. The second earthquake generated minor damage to a family house and administrative buildings in our Bharatapur SOS Village, but no one was hurt.
SOS Children's Villages has been in Nepal for over 40 years and is widely-recognized there for its work in child protection. The SOS Children's Villages team in and around Kathmandu is extending immediate support by: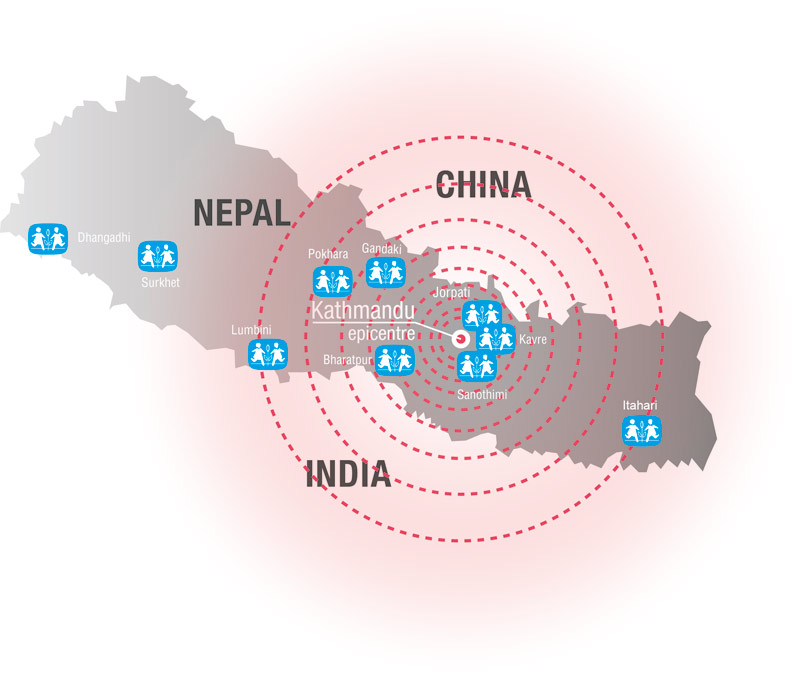 Helping unaccompanied children who have been separated from their families: this involves assisting children to find their families, identifying them and registering them with state authorities and providing care for them.
Offering child care spaces: these spaces provide places for children to be taken care of in local communities that are safe, and that offer food, clothing and health care if necessary. Child care spaces enable parents to focus on tasks that will help them find stability in the aftermath of this disaster, while ensuring their children are kept safe. There are currently 14 set up throughout Nepal
Setting up emergency relief camps: these camps provide food, water and first aid to families and children affected by the earthquake. There are currently four set up throughout the affected regions.
Offering Social Centres: These Social Centres will provide skill training and other livelihood support to mothers and other family members. Day care will also be provided. We will offer Social Centres in  cities in the Kathmandu Valley and in rural areas of Nepal.
The provision of "Home in a Box" kits: that will enable families to have shelter in the short to medium term.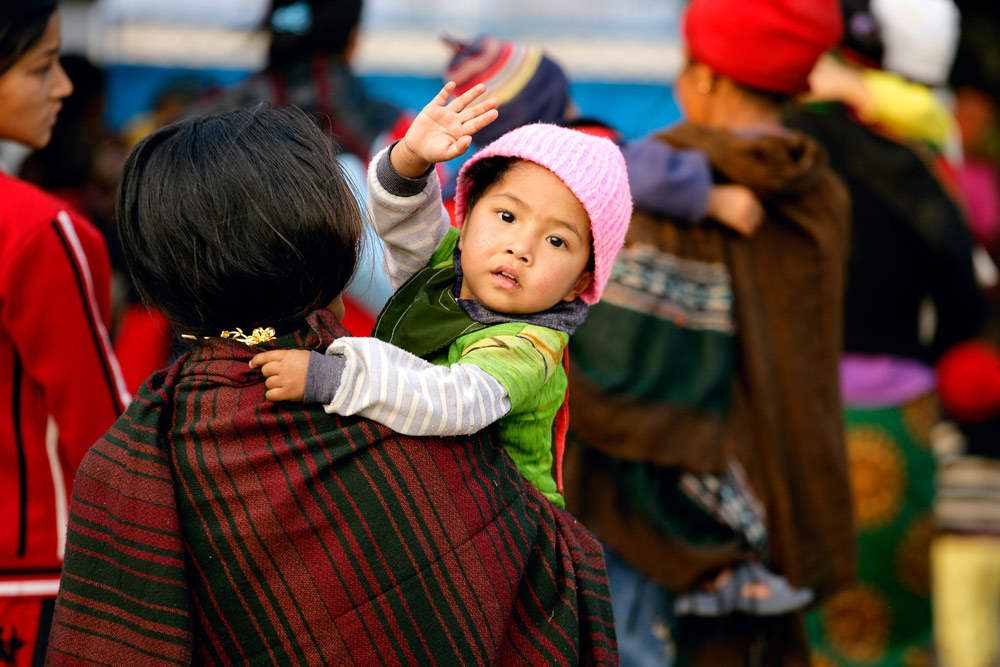 "We don't want to see any child alone in Nepal as a result of this tragedy. SOS Children's Villages is here in Nepal to see that children are cared for and reunited with their families: that's what we intend to do." -Boyd McBride, President and CEO of SOS Children's Villages Canada
SOS Children's Villages has been working in Nepal since the 1970s and has programs in 10 locations throughout Nepal. More than 7,500 children and adults benefit from SOS Family Strengthening Programs, and more than 1,800 orphaned and abandoned children are directly cared for by SOS Children's Villages in Nepal. Eight of the SOS Children's Villages programs are within 50km of the area hardest hit by the earthquake.
SOS Children's Villages is leveraging its resources and experience on the ground, to provide urgent help to children and families directly impacted by the disaster. This includes children who are unaccompanied and displaced, those who have lost their homes and those whose families are struggling to care for them because of this tragedy.
Help keep children affected by this earthquake safe. Please donate now. Any amount you can contribute will help us with this important lifesaving work.
The Government of Canada supports charities like SOS Children's Villages that are helping Nepal earthquake relief by matching individual donations. For every eligible dollar donated by individual Canadians to registered Canadian charities in response to the Nepal disaster, the Government of Canada will contribute one dollar to its Nepal Earthquake Relief Fund until May 25th, 2015. The government will distribute money from the Nepal Earthquake Relief Fund to provide assistance through international and Canadian humanitarian and development organizations, using established Foreign Affairs, Trade and Development Canada (DFATD) channels and procedures.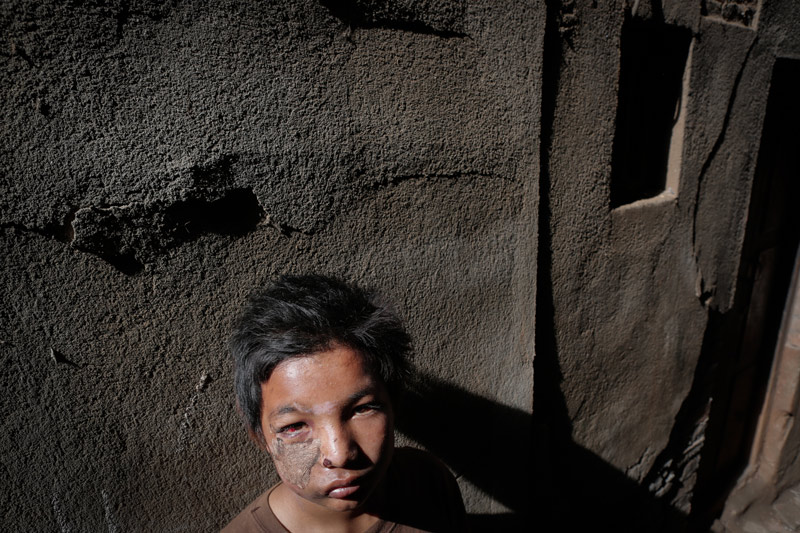 Nepal Earthquake Emergency Response News