Image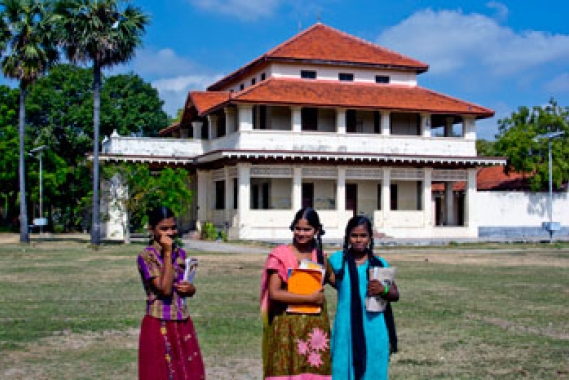 On December 26, 2004, an earthquake hit in the ocean off the coast of Sumatra. The result was a tsunami which killed over 230,000 people across 11 countries. The hardest hit countries were all ones where SOS Children has been established for decades: Indonesia, Sri Lanka, India and Thailand.
A decade after the disaster, SOS Children's Villages continues to provide support to children and families affected by the Tsunami.
When a natural disaster or conflict threatens children's safety, SOS Children's Villages takes action to protect them and help families recover. With the help of donors from all over the world, SOS Children's Villages has been able to provide immediate aid and long-term assistance.  In just the first few months following the tsunami, SOS helped approximately 23,000 people.
"SOS Children's Villages raised more than $60 million globally for the effort that has gone into rebuilding local communities.  And we have remained in those communities, always listening to what people need, and supporting them by providing care for the children whose families were torn apart by the disaster," said Boyd McBride, Director of SOS Children's Villages Canada.
Over the past decade, SOS Children's Villages has done the following:
SOS has built six new Villages for children who had lost their parents and whose extended families were not able to look after them. In total, SOS has constructed more than 2,000 family houses in 15 locations and carried out repairs to the infrastructure of whole villages.
SOS has also built 15 community centres and six SOS Social Centres (which are used to run Family Strengthening Programs helps families which are struggling to stay together. The SOS Family Strengthening Programs has provided thousands of families with career counselling, and health and psychological support.  More than 300 boats and fishing equipment has been provided to families who had lost their livelihood as a result of the Tsunami.
In Sri Lanka, within the first 12-months, approximately 12,408 people benefited from Tsunami shelters, 274 families from transitional homes, and over 1,000 families from the reconstruction of private permanent homes.
As part of a 'back to life and sustainable livelihood' initiative, 248 fiber boats, 191 engines and 248 sets of nets with accessories were given to beneficiaries within 9 months of the devastation in India.
"SOS Children's Villages was a part of the healing process following the 2004 Tsunami from the very beginning. The excellent reputation we enjoyed in the region thanks to the quality of the programs we ran in some of the affected countries made us the first choice for long-term help. The trauma inflicted on people on 26 December 2004 was profound; but SOS Children's Villages will remain there so long as our services are needed," said Siddhartha Kaul, president of SOS Villages International.

Canadian's wishing to support SOS Children's Villages are encouraged to sponsor a child, sponsor a village or to make a direct donation. Your support ensures that SOS Children's Villages can continue to provide a safe and loving home to orphan and abandoned children worldwide.