SOS relies on the kindness and generosity of Canadians to be able to provide a home for the most vulnerable children around the world.
By becoming a child sponsor you are helping an individual child in need.
(You will receive a Canadian charitable tax receipt)
SOS Children's Villages in Migdal Haemek
SOS Children's Villages has been working in Migdal Haemek since 1997. Children from the region who are no longer able to live with their parents can find a loving home in one of eight SOS families at the SOS Children's Village. In each family, the children live with their brothers and sisters, affectionately cared for by their SOS mother.
Media
Image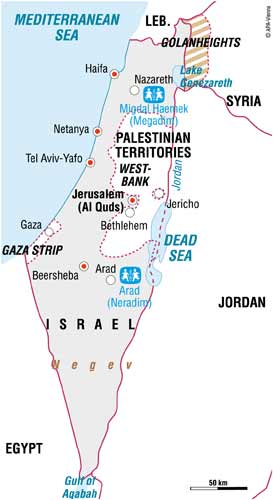 The children who come to live with us have had very difficult experiences in their young lives. We make sure all their needs are attended to, for example by providing psychological care, therapeutic horseback riding, as well as extra tuition for those struggling at school. We want to further the children's creative, social and educational skills, and we offer a range of activities at the children's village, including photography classes, football, computer classes, a drama group and workshops on various topics such as health and sexuality.
The children attend the local kindergartens and schools together with children from the neighbourhood, ensuring that they make friends and are integrated into the community from a young age.
When young people who grew up in one of the SOS families feel ready to move out of home in order to study or receive training, the SOS Youth Program continues to support them as they make the transition into independent adulthood. The young adults usually also maintain close contact with their SOS mother and siblings.
SItuation of children in Midgal Haemek
Haemek is a city of approximately 28,000 inhabitants in the North District of Israel, just a few kilometres south of Nazareth. The population is demographically very young: around 36 per cent are under the age of 19. Though the city of Migdal Haemek is inhabited almost exclusively by Jewish people, 53 per cent of the overall population of the Northern District is made up of Arabs, making it the only district in Israel where the majority of inhabitants are Arabs.
Overall, the North District is one of the poorest regions in Israel. While poverty rates are at over 30 per cent here, in the Central District, for example, they are only at around eleven per cent. In addition, of families with up to three children around 17 per cent live in poverty, while of families with four children or more, almost 58 per cent live in poverty, unable to meet their children's basic needs.
Children who are most at risk of losing parental care include those from religious minorities, those who are refugees or have an immigration background. There is also an increasing number of single-headed households where the parent is unable to earn a decent wage and care for their children.
The Arab population in Israel is the poorest segment of society: they are four times more likely to live in poverty than other groups. The deprivation many Arab communities in Israel experience is also apparent in the country's school system: children of Palestinian Arab origin attend a public school system that is completely separate and has frequently reported to be of inferior quality.
Schools are often understaffed and underfunded, with large class sizes. As a consequence, drop-out rates are much higher for these children, and they are less likely to go on to higher education.
Holistic support to make families stronger
SOS Children's Villages initially began its work in Migdal Haemek in 1997 and we have been expanding our efforts continuously over the years. In 2007 an SOS Social Centre was opened, which is run as a day-care centre for children from poor families from the region. It allows parents to leave their children in the care of professionals while they are out making a living or looking for work.
A second social centre in Qa'abiya has been providing a family strengthening program since 2010, which focuses on offering support in the areas of child, woman, family and community development. We work very closely with the local communities, organising child-minding programs and after-school care for children at risk.
Our Impact
Image

SOS Social Centres in Israel aim is to help families, in particular women and children, living in communities neighbouring the SOS Children's Villages to gradually escape from poverty, and to help young people become self-reliant.

1

SOCIAL CENTRES

60

Beneficiaries

Image

The SOS Children's Village in Israel provides loving homes to orphaned and abandoned children

1

VILLAGES

71

Orphaned and Abandoned Children
Our Impact

SOCIAL CENTRES
SOS Social Centres in Israel aim is to help families, in particular women and children, living in communities neighbouring the SOS Children's Villages to gradually escape from poverty, and to help young people become self-reliant.

VILLAGES
The SOS Children's Village in Israel provides loving homes to orphaned and abandoned children
71
Orphaned and Abandoned Children