SOS relies on the kindness and generosity of Canadians to be able to provide a home for the most vulnerable children around the world.
SOS Children's Villages in Ostuni
The SOS-Children's Village is erected in terraces. Each of the 9 family houses has its small terrace. In addition there is one large terrace where all the children of the SOS-Children's Village can play. Besides the family houses, the Children's Village established a multimedia room (Library, P.C., Internet, DVD, Hi-fi), an administrative block and a Village Director's house. Ostuni SOS-Children's Village, in June 2001, realized a new project for the "prompt welcome", called SAMO Project (Servizio Accoglienza Minori in Osservazione). This service has been entrusted to professional collaborators (Psychologist, Neurologist, Pediatrician, Pedagogist) that observe and appraise children coming from families with notable difficulties. 
Media
Image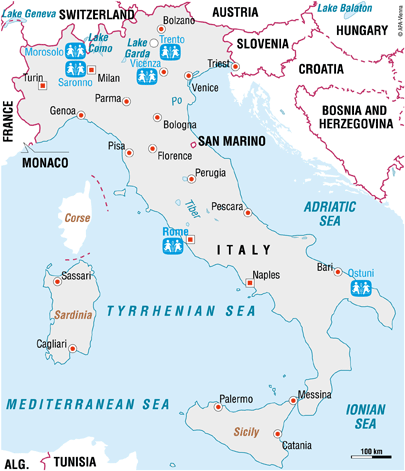 In Ostuni town, not far from the Village, there is the SOS Youth House, where the teenagers live during their training and preparation for independence. 
The main attraction in the SOS-Children's Village is the "trullo", a traditional cone-shaped, one-roomed building with an opening for airing purposes on its highest point. Such kind of buildings are characteristic for this region.
Our Impact
Image

The SOS Children's Village in Italy provides loving homes to orphaned and abandoned children

1

VILLAGES

36

Orphaned and Abandoned Children

Image

The SOS Youth Facilities in Italy provides youth with a loving environment where they learn to transition into independent living and to expand their education

1

YOUTH FACILITIES

3

Youths in our Care
Our Impact

VILLAGES
The SOS Children's Village in Italy provides loving homes to orphaned and abandoned children
36
Orphaned and Abandoned Children

YOUTH FACILITIES
The SOS Youth Facilities in Italy provides youth with a loving environment where they learn to transition into independent living and to expand their education