SOS Children's Villages has been working in Serbia since the 1970s (when the country was still part of the former Yugoslavia). Its work began near the northern town of Novi Sad, and in 2003 the organisation began working in central Serbia, near Kraljevo. When the war broke out in 1991, SOS Children's Villages responded by taking in refugees and providing them with food, accommodation and support. At present there is one SOS Children's Villages and one SOS Youth Facility in Serbia.
Sponsor a Child in Serbia
SOS relies on the kindness and generosity of Canadians to be able to provide a home for the most vulnerable children of Serbia.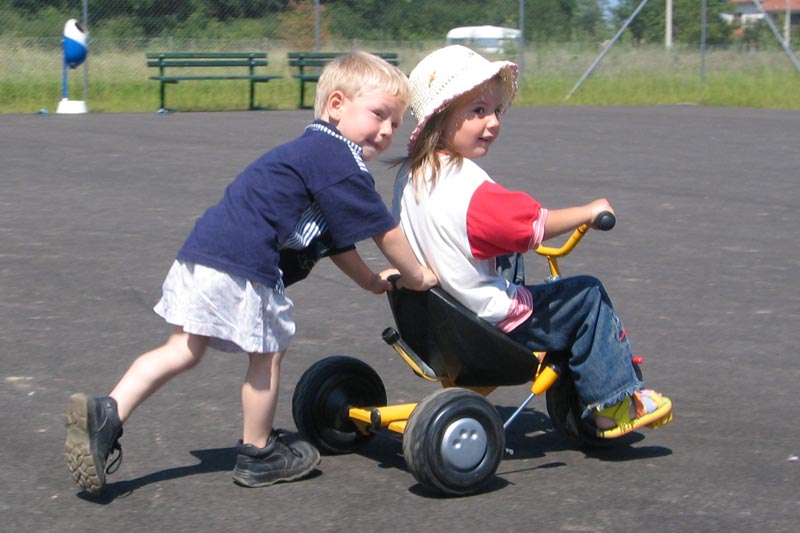 For just $36/month you can sponsor a child in Serbia and help provide an orphaned or abandoned child with:
A safe and nurturing home
A loving SOS mother
Quality education
Healthcare
Nutritious food
Clothing and toys
All the things necessary for a bright future
Please help us ensure a loving home for every Serbian child. Sponsor a child in Serbia now. Your donation will help change an orphaned or abandoned child's life.
| | Infant Mortality | Child Poverty Rate | Child Malnutrition | Child Marriage | Unemployment Rate |
| --- | --- | --- | --- | --- | --- |
| Serbia | | 24.60% | 8.10% | 5% | 22.20% |
| Canada | | 8.80% | #N/A | #N/A | 7.10% |
67
Orphaned and Abandoned Children

Emergency relief recipients
SOS Children's Villages in Serbia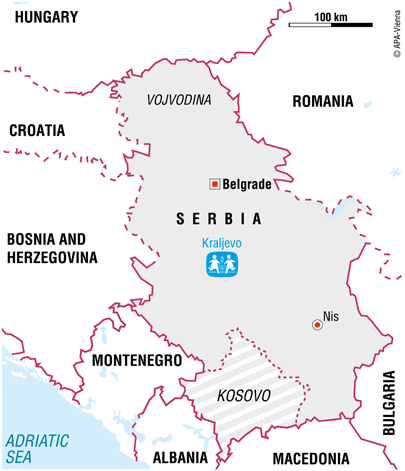 Currently, SOS Children's Villages is present in two locations in Serbia. Children whose parents cannot take care of them will find a loving home in one of the SOS families. Youth adults can live in special houses and flats where they are guided on their path to an independent life with the help of professionals.
In 2010, an earthquake, the strongest one in 30 years in Serbia, affected the families and communities who are supported by SOS Children's Villages near Kraljevo. The earthquake injured hundreds and left thousands homeless. SOS Children's Villages responded by providing help to the local community so that normality could be restored to the children's lives.
Disparities between urban and rural areas
In the summer of 2006, Serbia became the independent Republic of Serbia after Montenegro voted to become independent from the Union of Serbia and Montenegro, which had been created in 2003.
Serbia has a population of around 7.3 million (July 2012 est.) but faces some demographic challenges. It has experienced a negative population growth since the 1990s. Between 2002 and 2011, the population fell by about two million. Furthermore, the population is getting older, and the number of children born is low.
About half of the population lives in urban areas, with the capital city of Belgrade being home to 1.5 million people. Due to the economic situation, many people move to urban areas in search of work. Rural areas have fewer employment opportunities and the infrastructure is not fully developed - for example 12 per cent of the rural population do not have access to clean water.
An economy in need of stabilisation
A period of political turmoil and conflict during the 1990s left the country's infrastructure and economy destroyed; the situation was worsened by economic sanctions and international isolation. After the war, the economy had to be rebuilt. The established trade partners and routes were lost and the country had to find new trading arrangements.
In 2008-2009, the economy suffered from the global economic crisis. The gross domestic product (GDP) fell by 3.1 per cent in 2009, but in 2010, the GDP grew by 1.8 per cent. The service sector now employs over half of the population, with the other half being distributed equally between agriculture and industry. However, high unemployment is a persistent problem - the figure was as high as 22.4 per cent for 2012.
The country faces other challenges: just under nine per cent of the population lives below the nationally-established poverty line, though a much higher number are believed to be at risk of falling into poverty. The Roma, most of whom arrived in Serbia from Kosovo in 1999, face particular disadvantage - they suffer from inequality. For example, 60 per cent of the Roma live in crowded slum housing - there is no clean water source or sanitation facilities.
Children in need of protection
About a fifth of the population is under the age of 18. The wider social, economic and political changes have affected the lives of children. The percentage of child poverty is higher than the average for adults - nearly 10 per cent of children live in poverty. Due to limited funds, the government can only afford to provide a minimal level of services in areas such as maternity care and childcare for working parents.
There are various reasons why children might be at risk of losing parental care: unemployment, poverty, health problems and the low level of education of the parents. Children with disabilities or those with HIV are also at risk.
An estimated five thousand children are without parental care in Serbia. Most of them have at least one parent alive. Although many are still placed in institutional care, this figure is decreasing.
Children in rural areas are particularly at risk because families there have less support than those in urban areas. In addition, according to one study, children between the ages of 12 and 14 perform at least 14 hours of work on farms or 28 hours of house chores.
Roma children face disadvantages in both health and education. According to the World Health Organisation, Serbia has improved the overall health care of children by reducing the infant and under-five mortality rate. In spite of this, children of Roma origin are three times more likely to die before the age of five than non-Roma children.
Children have to go to school at the age of six or seven. However, it is estimated that a quarter of poor children do not attend primary education. Among the Roma, only 66 per cent enter school at the required age and only ten per cent enrol in secondary school.