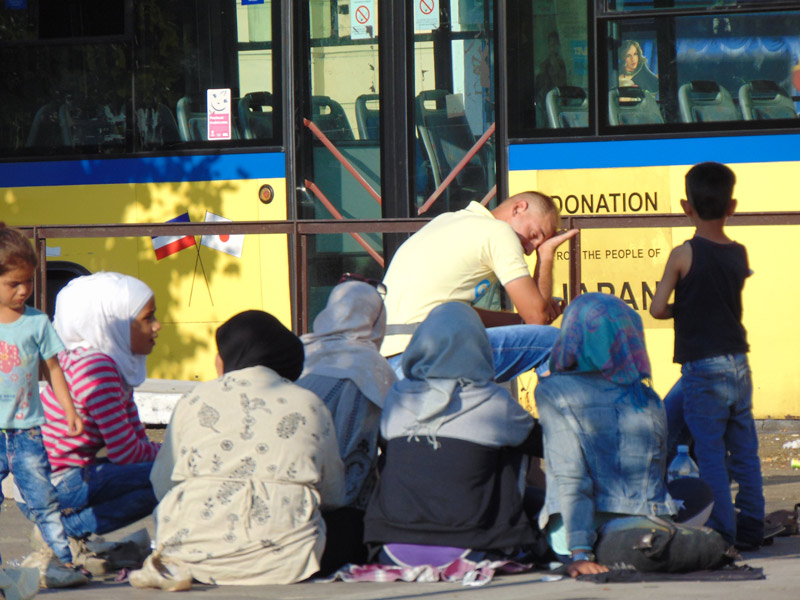 More than 350,000 migrants and refugees have arrived at European borders so far in 2015 with unaccompanied children making up thousands of them. These unaccompanied children are at risk of exploitation, child trafficking and other abuses. SOS Children's Villages is working to ensure that these children are cared for and have begun relief efforts.
Migrants and refugees arrive in Europe from across North Africa and the Middle East. The highest number arriving from the war-torn country of Syria, which has so far seen over 88,000 refugees arrive this year alone.
Migrants and refugees arrive by land and sea, with both carrying deadly risks along the way. There have been over 2,500 confirmed deaths so far in the Mediterranean in 2015, with many more feared unaccounted for.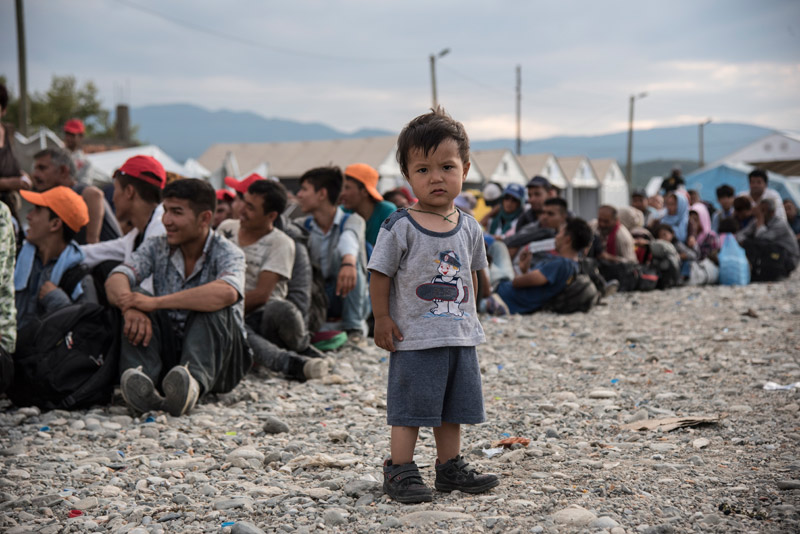 SOS Children's Villages is taking action to help the situation of unaccompanied migrant and refugee children that have arrived across Europe:
SOS Children's Villages Macedonia and SOS Children's Villages Serbia, which have thousands of migrants and refugees crossing into their territories daily, are mobilizing to provide:

Protection: child friendly spaces for children, assistance to children and mothers with small children, providing temporary foster care until the children are reunited with their families (where need be);
Health: medical and psycho-social support to children, parents and families in general;
Food Security & Nutrition: baby formula milk, nutritive food packages for malnourished children, food suitable for travelling (edible without cooking);
Shelter, Settlements & Non-Food Items: diapers, seasonal clothes, blankets, hygiene packages, SOS tent (shelter) for children, providing training to field activistis on how to deal with stress and loss.

SOS Children's Villages Italy has setup temporary shelter for unaccompanied refugee and migrant children. SOS Villages in Mantova and Vicenza, Italy have been mobilized and have started to accept unaccompanied children into their care. Additional shelter arrangements are being made in coordination with other organizations.
SOS Children's Villages Austria is planning a program to care for 100 child and youth refugees. Children will be cared for through existing SOS Villages or through other child care support mechanisms.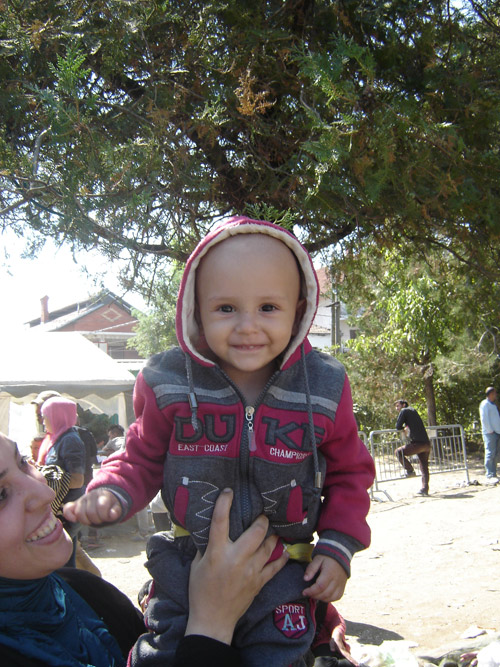 SOS Children's Villages is continuing to provide support to Syrian children and families in the Middle East affected by the crisis:
Syria:

Interim Care Centres in Damascus are currently caring for 146 children
Child Friendly Spaces across Syria are caring for 6,098 children
Distribution of food and nutrition to over 4,600 families

Lebanon:

Interim Care Centre in Lebanon are caring for 250 children and adults
Family Support is benefiting 250 individuals
Empowerment activities which include psychosocial and empowerment activities for Syrian women

Jordan:

Conduction of detailed assessment
Elaboration of detailed project plans focussing on contributing to the relief of Syrian refugee children and their families in Jordan outside of camp facilities
SOS Children's Villages is working to care for refugee unaccompanied children across Europe and the Middle East. Please help us continue to make a difference by donating to the Refugee Crisis Fund now.
How SOS Children's Villages is Helping (Infographic)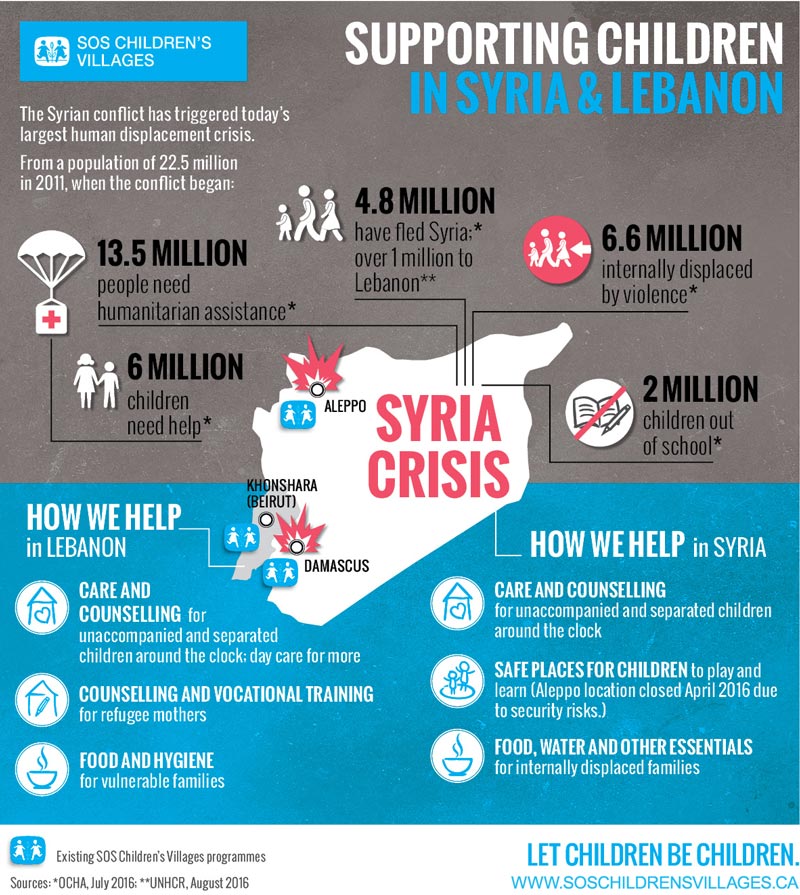 Whatch a Video of SOS Children's Villages in Syria