122
Orphaned and Abandoned Children
1 100
Elementary and secondary students
130
Youth and adult students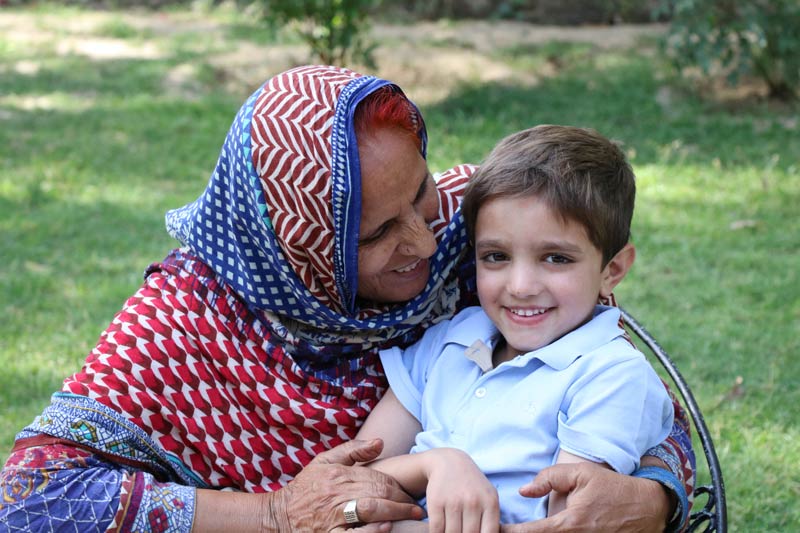 SOS Children's Village Dhodial was the second Village to be established in Pakistan and is situated on land donated by the Government of the Khyber Pakhtunkhwa Province (KPK). It opened in October 1982 with only five family homes, but more have gradually been added. There are now 16 SOS family homes and a youth home that provide a safe and nurturing environment for up to 200 children.
Dhodial is located near Baffa, between Mansehra and Shinkiari in the Mansehra District of Pakistan. The river Siren flows alongside the town and the land is very fertile. The population was severely affected by the 2005 Pakistan earthquake. SOS Children's Village Dhodial is situated in an open valley on the historic Silk Road, against the backdrop of mountains, making this the most picturesque location in the country. It is a favourite destination for children from other SOS Children's Villages during the summer holidays.
The SOS school and college adjacent to the Village are open to the local community, serving up to 1,200 students. This school has been upgraded to serve students in the intermediate level and brings high quality educational facilities to this remote area. As a result of this SOS school being established, the children who attend are high achievers academically and many of them have excelled in higher education.
A skills training centre for girls is also part of the school complex, with sewing, knitting and embroidery being some of the popular classes. Girls from the local community are also welcomed to join the school.
The SOS youth home is situated in Abbottabad, and the boys attend local schools and colleges.
Facilities for sports have been upgraded in both the Village and youth home, with the basketball and volleyball courts used daily. Physical traininers and karate instructors are also providing courses and workshops. The children are also able to take advantage of programs offered by the Adventure Foundation, which include skiing, trekking, camping and rock climbing.