141
Orphaned and Abandoned Children
1 600
Elementary and secondary students
200
Youth and adult students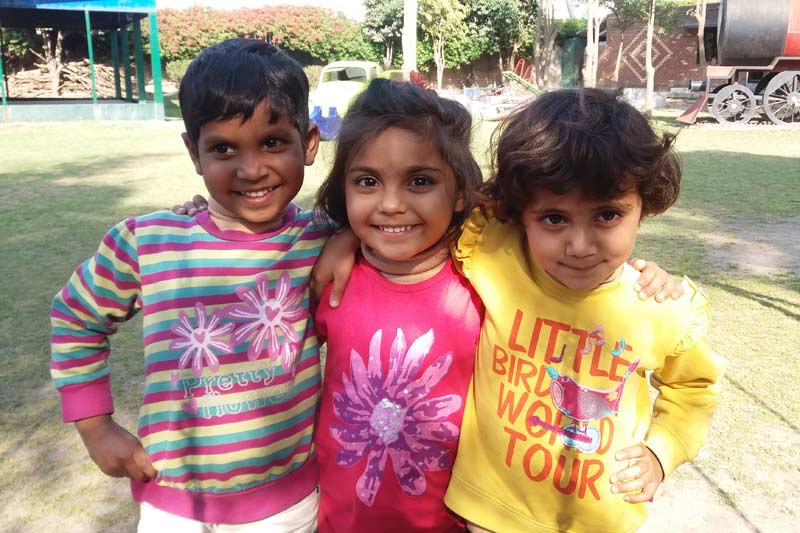 Lahore is situated in the Indus valley and has a large number of Islamic cultural monuments. The SOS Children's Village Lahore is located about 10 km from the city centre in a well-developed area, and has become a model of a modern child-care organization.
SOS Children's Village Lahore was the first project to be established in Pakistan. It was officially opened in January 1977 by the President of Pakistan, and is constructed on a ten-acre site donated by the Government of the Punjab. Since the National Office and the National Training Centre are situated next door, this Village plays an important role in training and serving as a model for other SOS Children's Villages in Pakistan. The Village started out with 15 family homes and another four have been added since.
The SOS Hermann Gmeiner school, with capacity for over 1,600 students, was opened in 1989. It provides quality education to SOS children and those from the surrounding community. The fee structure is kept low so that children from less-privileged families can benefit too. The school has well-equipped science, language and computer laboratories, libraries, audio-visual aids, and sports facilities.,
The SOS National Training Centre was completed in 2005 and is used for centralized training of employees from all over the country. It includes classrooms and residential facilities for staff members attending workshops or training courses.