75
Orphaned and Abandoned Children
100
Elementary and secondary students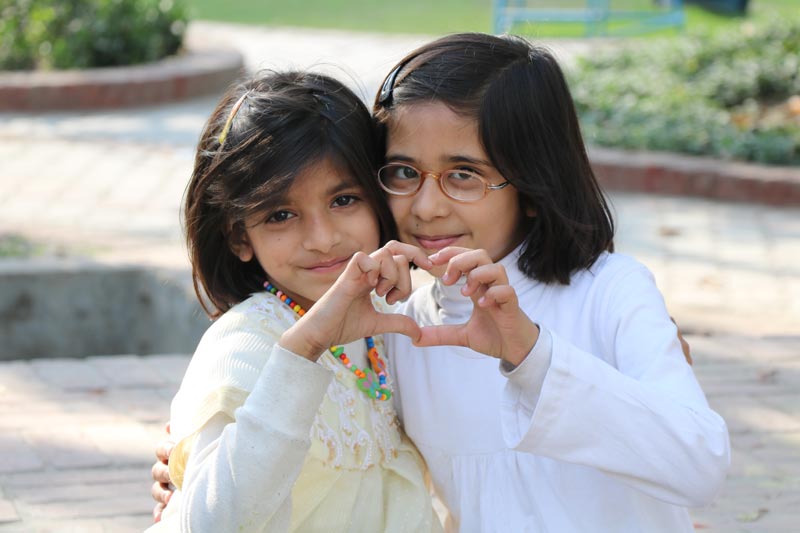 The first SOS project in Jammu and Kashmir was planned for Makri in Muzaffarabad on a piece of land donated by the government. By 2004, an SOS Children's Village was constructed, which included 12 houses, a mosque and a girls´ high school. The Village was to be inaugurated in 2005, but was struck by an earthquake that destroyed most of the buildings. Restoration and reconstruction of the site started soon thereafter. Eight houses and the administrative block were restored.
In 2013, the first SOS families moved into their new homes. However, this site has been converted into the youth home facility in September 2018 after the opening of the new SOS Children's Village located in Sundgran, Muzaffarabad. The 6.5 acres of land for the new Village in Sundgran, which is approximately 12km from Muzaffarabad city, was also donated by the government. The Village will be home to the disadvantaged children of Jammu and Kashmir. This Village includes 15 family homes for up to 150 children. A community centre was also constructed to help provide a space for extra-curricular activities.
Temporary primary and middle schools are operating in the Children's Village at Sundgaran while construction is on-going for the primary and girls' high schools, which will be completed by December 2020.
Children at Risk in Pakistan:
In 1977 SOS Children's Villages Pakistan opened its first SOS Village in Lahore. Today they operate 10 SOS Villages with 3 more under construction.
On October 8, 2005, an earthquake caused widespread destruction in northern Pakistan, and damaged parts of Afghanistan and northern India. Approximatly 73,000 people died, over 2.8 million people were left without shelter, and an estimated 2.3 million people went without adequate food.
Immediately after the disaster, SOS Children's Villages Pakistan started an SOS Emergency Relief Program, focusing on the delivery of relief items to those affected, the establishment of a paediatric field hospital, provision of safe shelter and care for orphaned and vulnerable children as well as vulnerable women with or without children, and a family reunification program.
SOS Children's Villages Pakistan was the only organisation authorized by the government of Pakistan to admit Kashmiri orphans.
On August 7, 2010, all five provinces of Pakistan – suffered from a devastating flood. It was the heaviest flood the country had experienced since 1931. More than 1,700 people lost their lives, and 650,000 lost their homes. Almost 14,000,000 were directly affected by the crisis. SOS Children's Villages Pakistan started an Emergency Relief Program, focusing on the delivery of food packages, medication and shelter.
At present, there are ten SOS Children's Villages in Pakistan, six SOS Youth Facilities, six SOS Schools, five SOS Vocational Training Centres, five SOS Social Centres, one SOS Medical Centre, and two SOS Emergency Relief Programs.