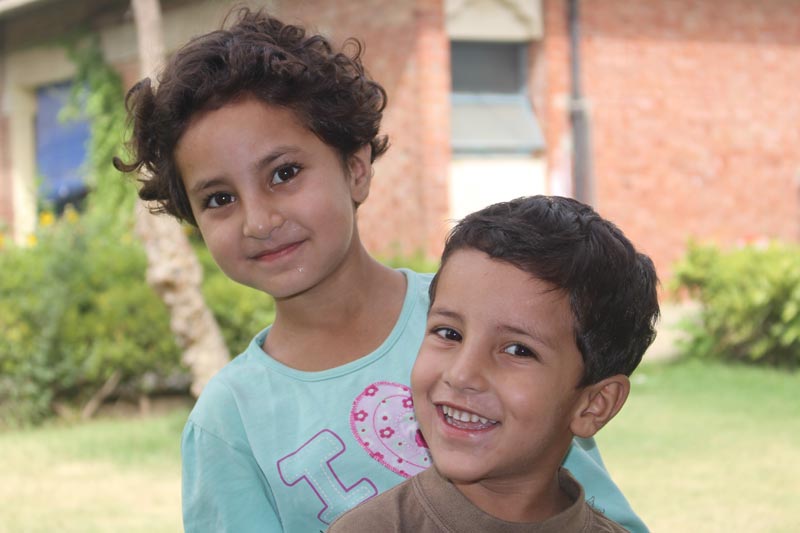 The Government of Khyber Pakhtunkhwa donated a site measuring 6.25 acre in Hayatabad, Peshawar. The Village was completed in December 2015 and there are 15 family homes that can accommodate 150 orphaned and abandoned children.
Peshawar is situated near the eastern end of the Khyber Pass and sits mainly on the Iranian plateau. This province and adjoining areas have been deeply affected by the war on terror, with military action resulting in major displacement and innumerable causalities. Peshawar is now a rapidly growing city with many Afghan refugees seeking a new life. The recent floods have also added to an increase in homeless and poverty. This situation has resulted in a large number of orphaned and abandoned children needing support.
The Children's Village Peshawar has 15 family homes and administrative offices. The recreational room, play room and medical room are all well-equipped. There is also a library, a computer room and community hall.
The school was formally inaugurated on January 18, 2016. The classes offered in the school are from nursery to intermediate level with a total capacity of 1,200 students. Classes commenced in April 2016.
A new Youth Home was opened in July 2019.