113
Orphaned and Abandoned Children
460
Elementary and secondary students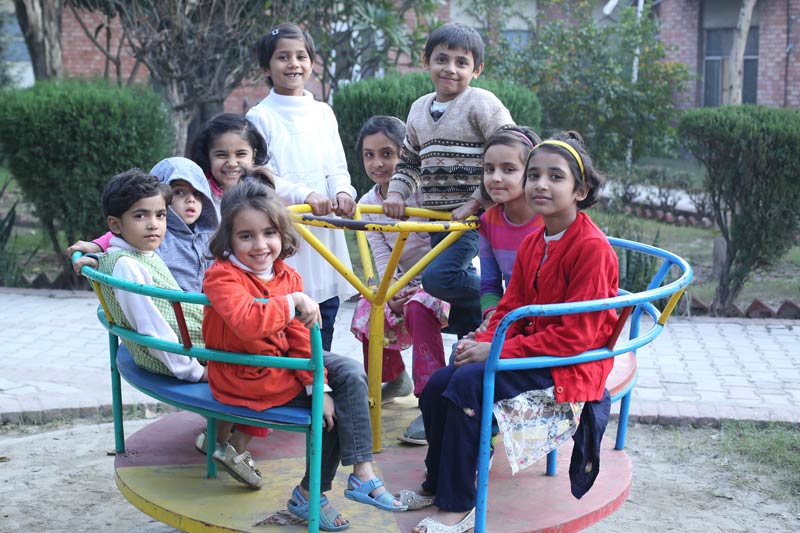 SOS Children's Village Sargodha is situated on a twelve-acre site donated by the Government of the Punjab. A local philanthropist played an important role in the establishment of the Village.
Sargodha is the administrative centre of the Sargodha District of the Punjab region. Located in the north- east of Pakistan, it is one of the few planned cities in Pakistan; the others being Gwadar, Jauharabad, Dera Ghazi Khan, Faisalabad and Islamabad. The district is known as Pakistan's best citrus-producing area, and it is an agricultural trade centre with various industries.
SOS Children's Village Sargodha was ready for occupancy in 1995 and consists of 14 family homes constructed around large playgrounds.
The area where the Village is located has severe problems of water salinity and, over the years, a lot of effort has gone into addressing the issue. The installation of a water filtration plant appears to have finally solved the problem, and maintenance of the plant is being done regularly.
The SOS Hermann Gmeiner school has 35 classrooms, two science laboratories and a computer room. The school can accomodate 1,000 students.
The SOS boy's youth home is between the Village and SOS school, and has a large recreational area. Many of the boys are cricket enthusiasts and participate every year in the annual inter-villages cricket tournament.