SOS relies on the kindness and generosity of Canadians to be able to provide a home for the most vulnerable children around the world.
By becoming a child sponsor you are helping an individual child in need.
(You will receive a Canadian charitable tax receipt)
SOS Children's Villages in Pachacamac
In Peru, nearly half the population lives below the poverty line. Many families still struggle to get clean water and sanitation, food, medical care and education for their children. Such conditions have left children at risk: an estimated 600,000 children in Peru have been orphaned or abandoned.
In the Pachacamac region, south east of Peru's capital of Lima, this is even more profound. An SOS Children's Village was built in Pachacamac in 2004 to care for the high number of orphaned and abandoned children in the region.
Media
Image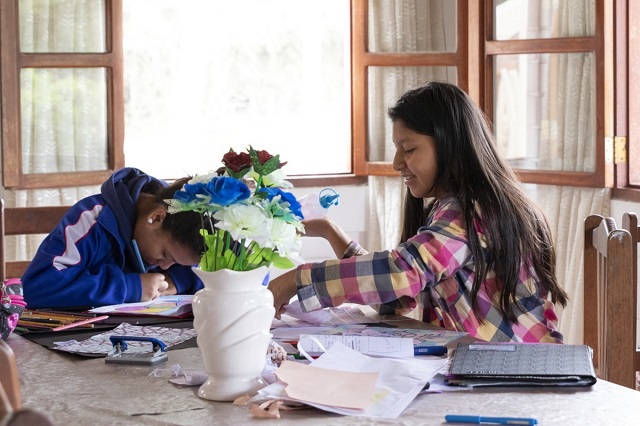 In 2014, due to the need of children in the area, SOS Children's Villages expanded the Pachacamac SOS Village so that there are now 8 family homes with a capacity of up to 72 children. The project broke ground in the summer of 2012 and was completed in 2014 with the assistance of our corporate partner Atrium Innovations Inc.
The Village consists of 8 family houses, a Village director's house, an administration and service ares, three multi-purpose halls, two workshops (where carpentry, tailoring and gardening are taught), a sports field and a vegetable garden. Small animals such as poultry and rabbits are kept in coops and hutches as well.
Our Impact
Image

The SOS Children's Village in Peru provides loving homes to orphaned and abandoned children

1

VILLAGES

49

Orphaned and Abandoned Children

Image

The SOS Youth Facilities in Peru provides youth with a loving environment where they learn to transition into independent living and to expand their education

2

YOUTH FACILITIES

25

Youths in our Care
Our Impact

VILLAGES
The SOS Children's Village in Peru provides loving homes to orphaned and abandoned children
49
Orphaned and Abandoned Children

YOUTH FACILITIES
The SOS Youth Facilities in Peru provides youth with a loving environment where they learn to transition into independent living and to expand their education