SOS relies on the kindness and generosity of Canadians to be able to provide a home for the most vulnerable children around the world.
By becoming a child sponsor you are helping an individual child in need.
(You will receive a Canadian charitable tax receipt)
SOS Children's Villages in Malakal
The official inauguration of the SOS Children's Village Malakal by Mr Omer El Beshir, President of Sudan, took place on 1 January 2003.
The SOS Children's Village consists of ten family houses, where up to 100 children can find a new home. There is also the village director's house, co-worker accommodation, an administration and service area, a community centre, a multi-purpose hall, a well and a "Wak" (traditional building for activities during daytime).
Media
Image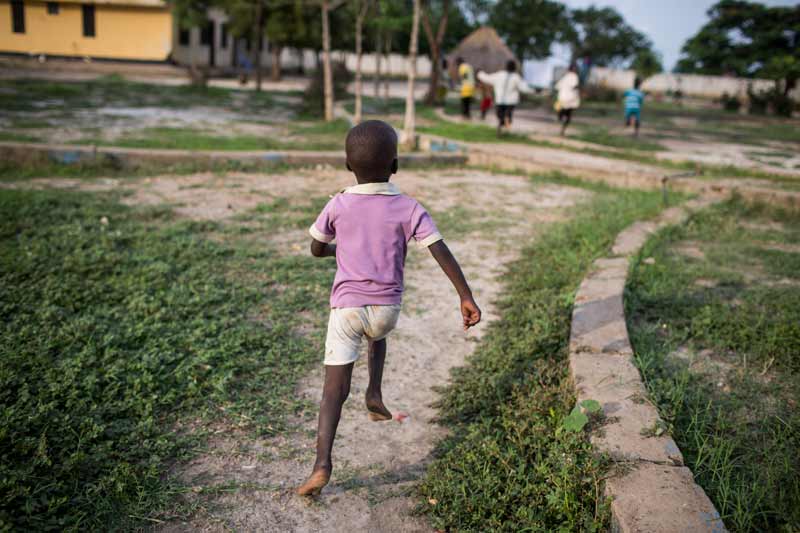 The SOS Youth Facility comprises two youth houses for boys with three rooms and four rooms respectively, an office, a kitchen and sanitary facility and one youth house for girls in the SOS Children's Village with three rooms, a wide hall, kitchen, sanitary facilities and a small garden. 24 boys and girls can be accommodated in the SOS Youth Facility.
Usually, youths who reach the age of about 15, start moving into one of the three SOS Youth Houses, where they are cared for by a youth leader. Being admitted into an SOS Youth Facility means taking responsibility for oneself and is synonymous to taking a big step towards independence.
Being fully aware of this, SOS mothers, the Village Director and a psychologist prepare them carefully for that change. Usually, youths stay up to four years in an SOS Youth Facility. They may stay longer, however, if they are looking for work, completing professional training or studying at a university.
Our Impact
Image

The SOS Children's Village in South Sudan provides loving homes to orphaned and abandoned children

1

VILLAGES

95

Orphaned and Abandoned Children

Image

The SOS Youth Facilities in South Sudan provides youth with a loving environment where they learn to transition into independent living and to expand their education

1

YOUTH FACILITIES

39

Youths in our Care
Our Impact

VILLAGES
The SOS Children's Village in South Sudan provides loving homes to orphaned and abandoned children
95
Orphaned and Abandoned Children

YOUTH FACILITIES
The SOS Youth Facilities in South Sudan provides youth with a loving environment where they learn to transition into independent living and to expand their education